Jo Malone launches brand new fragrance pen with gorgeous summery scent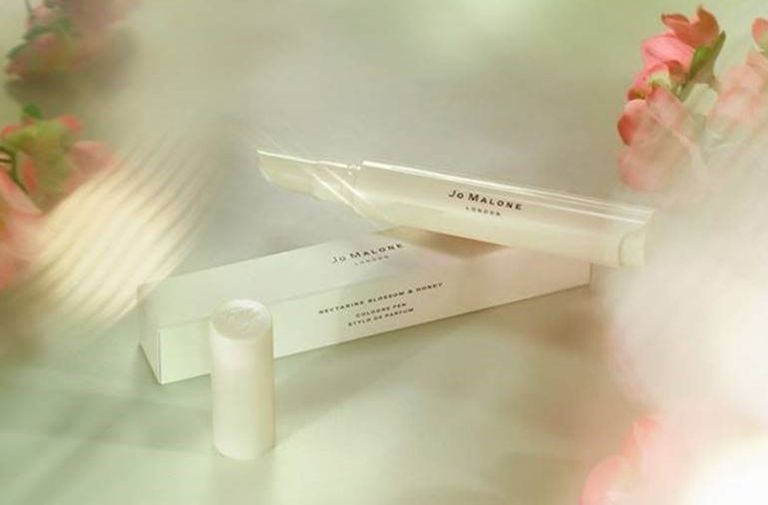 Jo Malone has launched a brand new fragrance pen to keep us all smelling fresh during the summer.
Throughout the year the London fragrance house regularly graces us with gorgeous new scents that give us a taste of the season as we spritz our morning perfume.
And some of the high-quality scents are so addictive that they have us wanting to top ourselves up all day long.
So now the brand has launched a new product that will let us top ourselves up whenever we want, without having to carry a heavy bottle around.
Jo Malone has launched a new fragrance pen that is filled with a gorgeous summer scent, Nectarine Blossom & Honey.
'Take our sweet and fruity signature scent with you wherever you go with our effortless Cologne Pen,' says the brand.
'Infused with playful Nectarine Blossom & Honey, inspired by London's Covent Garden early morning market. Succulent nectarine, peach and cassis and delicate spring flowers melt into the note of acacia honey.
SHOP NOW: Nectarine Blossom & Honey Cologne Pen, £26, Jo Malone
'The scented gel glides easily onto the skin, with the ceramic tip providing a cooling sensation. The portable design is perfectly sized to carry in a pocket or small bag.'
Launched just earlier this week, the pen is available to purchase online and it will only set you back £26, making it a purse-friendly way to explore a new Jo Malone scent or a convenient addition to a fragrance collection if you like to mix things up.
Filled with scented gel that glides easily onto the skin, the ceramic tip will even give customers a cooling sensation for when the sun kicks in and the weather gets hot. A brilliant purse must-have when the summer wedding season kicks back up again!
MORE: Jo Malone releases two brand new scents that are perfect for breezy spring days
The brand explains that to use the product, customers need just 'click to release the scent and roll the scented gel onto the skin as desired'.
'Apply to pulse points and layer with a Jo Malone London Cologne or Bath & Body product to create something unexpected. Nectarine Blossom & Honey adds a succulent, juicy sweetness when layered with another'.
We're loving this new fruity addition to the range!