Jo Malone launches luxury offer for Bank Holiday shoppers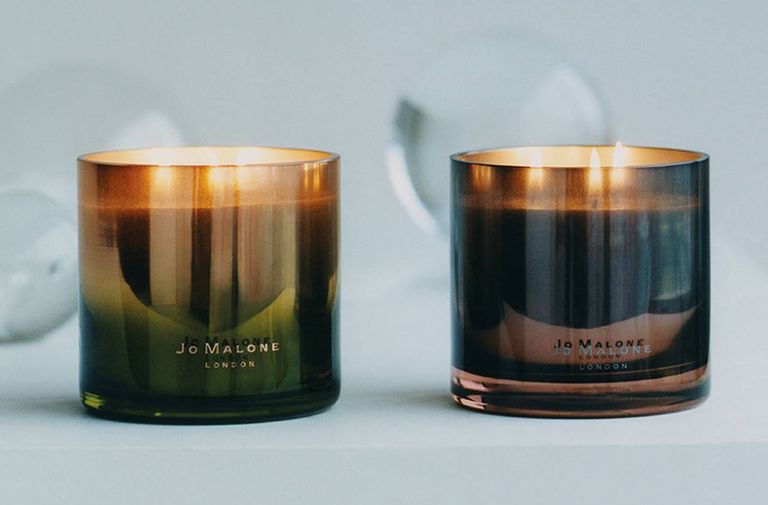 (Image credit: Jo Malone)
Jo Malone has launched a luxury offer for the upcoming Bank Holiday.
The London fragrance house is treating shoppers to a selection of freebies if they place orders over the Bank Holiday weekend – giving us all the perfect opportunity to stock on our Jo Malone favourites.
'Bring in the Bank Holiday with a little luxury,' says the brand. 'Shop online and we'll treat you to a scented surprise (or three) in our most-loved scents'.
Jo Malone is offering miniature fragrances, treating shoppers to one, two, or even three complimentary products depending on how much money they spend on their order.
MORE: Jo Malone releases two brand new scents that are perfect for breezy spring days
The brand is running the offer from today until Monday at midnight, so don't miss out on your chance to take advantage of the money-saving deal.
As much as we'd love to order every single thing on the site, our bank accounts might not thank us for splashing out quite so much.
So here are our favourite Jo Malone treats to get hold of this Bank Holiday weekend…
Jo Malone favourites for Bank Holiday
Jo Malone fragrance
This sweet spritz is lovely for raising spirits during lockdown.
With light silk blossom, warm moss and softly spicy white pepper, the powdery scent will give you a fresh and comforting smell all the way until the next Bank Holiday.
SHOP NOW: Silk Blossom Cologne, £104, Jo Malone
Jo Malone candle
Jo Malone's candles are so gorgeous that sometimes we can't decide which scent to land on.
So the brand has come up with a way to give us two scents in one without compromising.
SHOP NOW: Fragrance Layered Candle – A Sensual Floral Pairing, £150, Jo Malone
Their new layered candles pair popular picks Pomegranate Noir and Peony & Blush Suede in a beautiful muted glass jar for a luxuriously sensual experience.
Or if you're more of a fan of fresh and colourful scents, their layered English Pear & Freesia and Lime Basil & Mandarin comes in a gorgeous copper and lime-coloured jar that will add an elegant finish to any room of the house.
SHOP NOW: Fragrance Layered Candle – A Fresh Fruity Pairing, £150, Jo Malone
Jo Malone hand wash
In a time where hand wash has become arguably more valuable than any expensive perfume on our shelves, we're loving Jo Malone's Earl Grey & Cucumber Body & Hand Wash.
Its rich and sweet honey base and cool cucumber heart is met with a bright and sparkling citrusy bergamot finish.
SHOP NOW: Earl Grey & Cucumber Body & Hand Wash, £32, Jo Malone
Jo Malone bath oil
Soaking in a warm bath with a calming book and a glass of wine is a pastime that has become increasingly important during these turbulent times.
The brand's Red Roses Bath Oil is a decadent choice filled with red roses, honeycomb, sweet almond and a light lemon top note.
SHOP NOW: Red Rose Bath Oil, £45, Jo Malone
Jo Malone room spray
With many of us having trouble sleeping at the moment, we'll take anything to help us on the way into dreamland.
Spritz some of Jo Malone's Lavender & Musk Pillow Mist onto your duvet and pillows before heading to bed and you'll drift off into luxury.
SHOP NOW: Lavender & Musk Pillow Mist, £25, Jo Malone
The deal will be available on the Jo Malone website until the end of Monday 25th May – so don't hang around!