How to trim your split ends at home like a pro, according to this celebrity hair stylist
This split ends haircut avoids a radical cut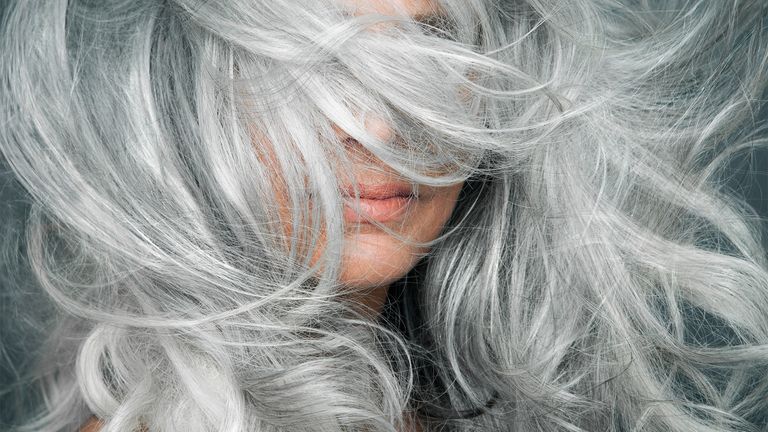 (Image credit: Andreas Kuehn/ Getty Images)
Split ends can ruin a perfectly sleek ponytail and otherwise neat blow-dry. But the hard truth is that the only way to get rid of frayed strands is to cut them off.
With all of us asking, 'when will salons open again?', there are a few things you can do to improve the look of hair at home - including this genius split ends haircut.
According to celebrity hair stylist Zoe Irwin, her 'invisible haircut' is a simplified version of 'hair dusting', where only damaged parts of the hair strand are culled - a bit like removing lint from a wool jacket.
The only caveat is that proper hairdressing scissors are mandatory. A popular option is Tweezerman Stainless Steel 2000 Styling Shears, which is reporting a 465 per cent increase in sales.
"I use this technique on models before a shoot to get their hair looking its best without a dramatic cut," Irwin explains. "When hair is dry, take large sections and twist them with one hand. With the other, run your finger up the section of hair to fluff up any split ends. Using a sharp pair of scissors, snip off any hairs are split in two. You only need to take a millimetre off.'
For the finishing touch, seal the tips of your hair with a split end treatment. Its glue-like action not only smoothes down any frayed ends that you've missed but it will also prevent new ones forming.
Irwin recommends Virtue Perfect Ending Split End Serum, which bonds directly to areas of damage, and ghd Advanced Split End Therapy, which is like a heat activated plaster for hair.
Fiona Embleton is a beauty writer who is now Acting Beauty Editor at Stylist. She is obsessed with Isabel Marant and cats.