Jennifer Aniston's favorite bodycare brand has launched affordable haircare products
Cult skincare brand Aveeno has branched into haircare with 12 new shampoos and conditioners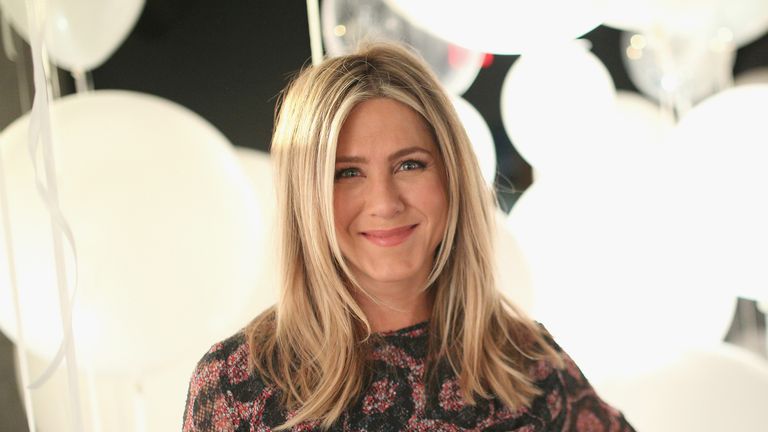 (Image credit: dit: Mike Windle / Staff via Getty Images)
Beauty news klaxon! Cult bodycare brand Aveeno has branched into haircare. The brand is loved all over the world and is a known favourite of Jennifer Aniston, who is a former brand ambassador and has used the body lotion since her teens.
A household name around the world, Aveeno has worked with dermatologists for more than 70 years to ensure our skin's biggest needs are met – expertise that they're now applying to the world of haircare. 
The new hair products, which launched in the US last year, all focus on caring for your scalp on top of your hair's individual needs. There are six different Aveeno shampoo and conditioner pairings to choose from depending on your biggest hair concern – be that lack of moisture, volume or shine.
"Our scalp can be considered as an extension of the skin on our faces and has unique properties, which means our chosen haircare products should be doing more than just focusing on the hair strands themselves," explains trichologist Stephanie Sey. "The clarity of our scalp and hair follicles is a key indicator of true scalp health, therefore the quality and ingredients of products we buy are of great importance."
More from woman&home:
The formulas are all sulphate-free and formulated to respect your scalp and hair's natural pH level, and contain the brand's hero ingredient colloidal oat.
"By ensuring we are using the right products to fully cleanse the scalp, clearing product residue and dead skin build up, in addition to providing essential moisture and nourishing properties, we can achieve the results of strong and healthy-looking hair," Sey adds.
All 12 of the new Aveeno shampoo and conditioners are clinically proven to relieve a dry, itchy or sensitive scalp. Intrigued? Check out some of the new products for yourself below.
Shop Aveeno Shampoo and Conditioner at Boots
Will you be giving these a whirl?