This affordable anti-chafing spray sells every 2 minutes - and is ideal for summer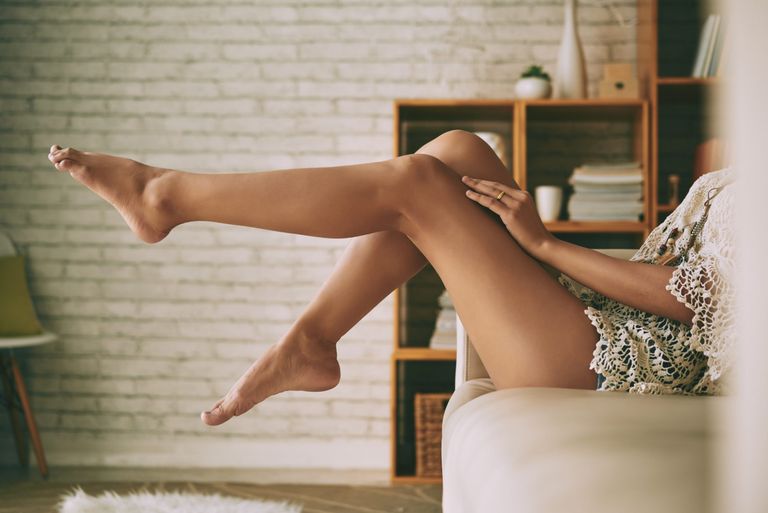 (Image credit: Getty Images)
By Amy Hunt
While the summer brings with it plenty of fun - BBQ's, holidays, and nights in a pub garden - it also signals the beginning of one rather uncomfortable beauty problem.
Many of us will be familiar with the infamous chafing that often occurs during the warmer months - be it sweaty thighs sticking together, or uncomfortable trousers rubbing in the heat.
And it doesn't only happen in summer too. Those who exercise regularly, or are frequent walkers, will likely be well aware of the painful effects of clothes rubbing on your skin.
MORE:My wellness week: Holistic health practitioner, Francine Forde
But luckily, it seems there's a new product to help solve all our summer (and otherwise) chafing woes.
The Smoovall skin contact spray, £14.99, was designed especially for painful friction, and works to create an invisible but breathable protective layer on top of your skin to prevent any irritation.
Simply spray it on where you usually experience rubbing, and you can expect to be protected for a minimum of four hours. Just re-apply when needed!
Best of all - the spray apparently won't leave any sticky residue, and won't rub off after contact with clothes, meaning you won't have to reapply frequently at all, and it won't mark your clothes.
MORE:Aldi have launched limited edition 'luxury' candles and reed diffusers - for just £3.99
So it's no surprise that the handy spray is proving popular. According to Smoovall, the brand well two of the products a minute! That's 120 every single hour...
The skin contact spray is only available to buy through their website HERE, and it's worth noting that if you buy more than one spray your delivery is free. Otherwise, shipping from the Amsterdam-based company is just £3.99.
It's not available to buy in stores yet.
We're willing to give it a go if it means we can cycle, exercise, or simply enjoy our summer pain-free! Will you be trying it?