This best-selling Amazon hair oil has hundreds of five-star reviews – and it's only £15!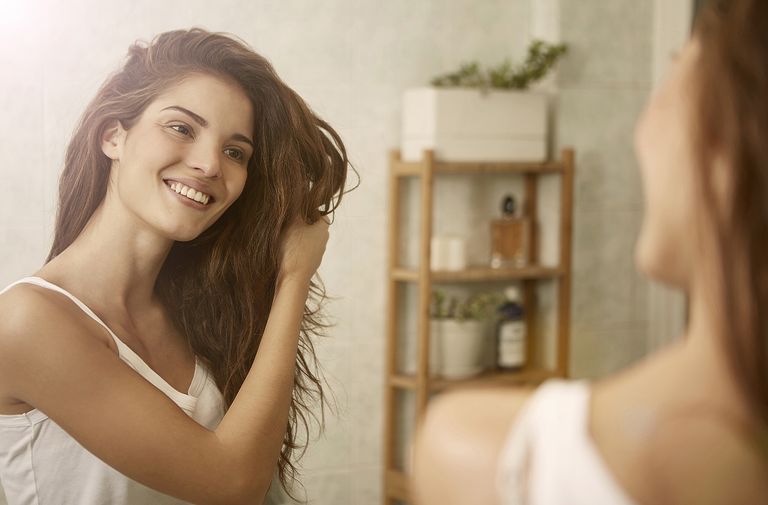 (Image credit: Getty)
We've all tried our fair share of hair oils.
Especially for those of us who have thick, coarse, dry, damaged or coloured hair – i.e. anyone with anything other than super fine locks. Hair oils have become a major part of our daily hair care routine.
But when it comes to hair oils you want to opt for one that has the ability to nourish your dry strands without leaving your locks looking too greasy.
So which to choose from when there are so many options out there?
MORE:The best hair dryer for a professional blow dry at home – whether your hair is curly, fine or frizzy
Well one tried and tested option that any hair care fanatic will have heard of is argan oil.
But with the leading brand coming in at circa-£30 for a bottle, making that investment on a regular basis on top of the shampoos, conditioners, masks and anything else you need to keep a healthy barnet all adds up to a small fortune.
So we were thrilled when we came across a pocket-friendly argan oil that is so good it's been met with hundreds of five-star reviews on Amazon.
The Body Source's 100% Pure and Organic Argan Oil has topped the best-seller list for Amazon hair oils, and it's got more than 1,400 five-star reviews on there for its ability to condition hair without leaving a sheen of grease behind.
Rich in vitamin E and antioxidants, its cold pressed formula (which means all the goodness stays in as it's not been heated at all) will nourish hair while protecting it against environmental pollutants that can lead to damaged strands.
And it's double filtered to make sure all you're getting is the organic materials and no harmful additives.
'This is a must for long hair or if you are trying to grow it,' wrote one fan. 'My hair is very long and has a bleach balaayage [so] I wanted to find something to protect the condition and I really found it with this. My hair feels the best it ever has!
'I have no frizz or fluff, it's shiny, tangle free, controlled yet still feels really thick and not weighed down at all.'
More: This anti-thinning shampoo is winning rave reviews on Amazon
'The best Argan oil ever used,' raved another fan.
'My hair had a very healthy shiny look after and my natural curls looked very prominent after using this the first time. Highly recomend!'
'The oil just feels so rich and luxurious,' added another.
'This stuff has completely transformed my rubbishy hair, it's thicker and softer and I'm amazed! I would totally recommend this product for anyone with dry skin or damaged hair.'