3 summer skincare dos and don'ts, according to a skin expert
Skip the tanning lotion this year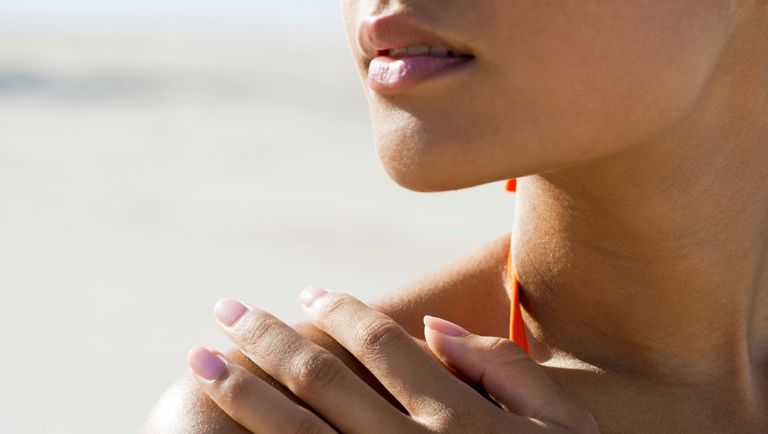 (Image credit: PhotoAlto/Frederic Cirou)
Basking in the sunlight is one of the best parts of summer whether you're lounging by the poolside or tanning at home. It's especially nice getting some color after the cold winter weather kept us bundled and indoors.
While some sun exposure is good for you, too much sun can end up causing wrinkles, dark spots, and of course, painful sunburns. Keeping your skin protected, especially during the summer months is beneficial to your skin's overall health. Incorporating a good SPF into your skincare routine (we recommend this popular sunscreen mist) is important for keeping your skin protected, even during the winter months.
---
More from woman&home:
• Best eye cream: our favorite formulas for every skin type
• Best moisturizers for dry skin: the top buys according to a beauty editor
• Best face masks: for every skin type and budget
---
As we adjust our skincare routine to the summer weather, SkinSpirit's lead aesthetician Karen Fernandez shared her three most essential tips for keeping your skin healthy and glowing this summer.
Summer skincare tips
1. Avoid chemical sunscreen
Karen advises using a physical sunblock over a chemical sunscreen to prevent damaging your skin.
"Chemical sunscreens work by absorbing UV rays and then converting them into heat energy on top of the skin, but physical sunblocks containing zinc oxide or titanium dioxide act as a block on top of the skin, reflecting UV rays instead of absorbing," she explained.
It's also better for those with sensitive skin. "Because they don't absorb the active ingredients from the sunscreen, physical sunblocks usually don't irritate the skin," Karen added.
2. Take your skin type into consideration
Everyone's skin is different, meaning that your skin needs may be different from others. Not every sunscreen will be the one for you, and knowing what type of skin you have will help determine the type of formula you should provide your skin with.
If you're acne-prone, you'll want to be especially careful to choose an oil-free SPF with a light texture and may want to consider powder options," Karen explained. "Those with dry skin, on the other hand, can tolerate a thicker texture but will need a deeper exfoliation afterward to keep their skin clean."
3. Consider a medical-grade sunblock
The difference between a medical-grade formula compared to the rest, according to Karen, is the type of nutrients it supplies your skin with. If you are able to find a skin-matching tint, too, it can double as a makeup so you don't have to layer your sunscreen over your makeup.
"There's no need to layer SPF under makeup or skimp by relying on your makeup's SPF, which is always weak," she said. She also recommends using antioxidants under your SPF. "Your first layer of defense is the vitamin C in the morning!"
Over time, sunscreen can buildup on your skin, so Karen also recommends exfoliating skin "a couple of times a week to remove any sunscreen residue."
Expert-recommended sunblock