Babyliss Cordless Straightener Black Friday - save £60 on our Beauty Ed's favourite straightener deal
It's 30% off for this weekend only!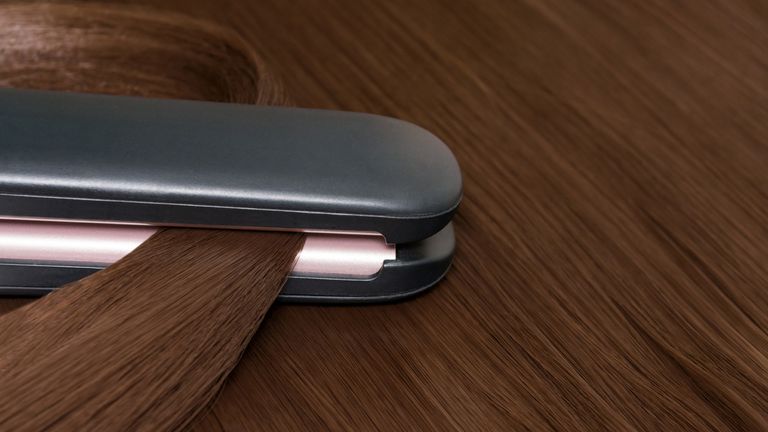 (Image credit: Getty Images)
Some deals just sell themselves, don't they? Ones like an innovative luxury hair tool with a 30% discount, saving you a huge £60. Oh and did I mention the Babyliss 9000 Cordless Straightener was one of my Best Hair Straightener picks for 2020? 
If you've ever wondered what it would be like to be able to style your hair wherever you please, rather than at the mercy of cord length and plug placement, this could be the best Black Friday deals you see all weekend. The Babyliss 9000 is a game-changing cordless straightener that combines slick wire-free styling with simple controls for a seamless straightening experience. 
If you are the sort of person who, in the normal run of things, travels a lot and despairs at the hotel room plug and mirror placement, you need this in your suitcase. If you have to style your hair in the morning with one eye on energetic and ever-moving youngsters, you need this in your house. If you're naturally frizz-prone and your carefully smoothed out 'do goes haywire if a grey cloud so much as passes overhead, you need this in your handbag.  
In fact, when reviewing the Babyliss 9000 Cordless Straightener one of the only downsides I could muster up was that it was fairly expensive at £200. If that's what's been holding you back from buying, now's the time to get involved! 
View the amazing deal below... 
BaByliss Cordless 9000 Straightener £200 £140 (saving £60) | Johnlewis.com
This ground-breaking tool is supremely handy with it's rechargeable wire-free form, it also looks super sleek and feels lighter than you'd expect. It heats up quickly, straightens smoothly with Micro Heating Matrix Technology and is packed with safety features to do away with left the straighteners on fear. View Deal
So there we have it - a great straightener deal, tidy £60 saving and no more crawling around searching for a free plug socket in the morning. 
Smooth as you like!