Salmon Recipes
Salmon is so versatile and our healthy salmon recipes are the perfect way to eat well and still watch the calories. Salmon is so delicious grilled, pan-fried, cured, in a tart, quiche or pie and can be enjoyed as a light lunch or an impressive centerpiece at your dinner party. We have plenty of healthy salmon recipes to inspire and excite you about our favourite fish.
Not only is it packed full of protein and good-for-you Omega-3, salmon makes a really great speedy midweek supper or lunch; our seared salmon with spinch and stir-fried noodles is the perfect example, as it takes no time at all to make, as does our salmon and dill linguine. Just because they're quick to prepare and healthy doesn't mean you're compromising on flavour, and they're both wonderful dishes you can make for one or for a whole family.
Salmon makes a great centerpiece at a dinner party, and our salmon en croute looks particularly impressive. When you cut through it and the spinach is revealed, it's a real treat that will wow friends and family. Our Asian sticky salmon and our ginger and lemongrass salmon make for a slight more unusual dinner party treat but are absolutely delicious. Served with steamed veg or roast potatoes as you would a Sunday roast, these recipes make a wonderful supper on the weekend when yo have a little more time on your hands.
Salmon is often used in a lot of Asian-inspired dishes and we have plenty of recipes you can try. Our Japanese-style salmon with noodle stir-fry, or our salmon teriyaki with soba noodles or our stir-fried salmon yakitori are just a taste of the exciting new ways we have for you to try with salmon.
There's just so much you can do with salmon that you'll never be stuck for ideas, but if you're a fan of simplicity, then pan-frying it in a little butter with lemon is all it takes to make a wonderful dinner. Served on a bed of wild rice, flaked into a salad or served with steamed veg, your options are endless!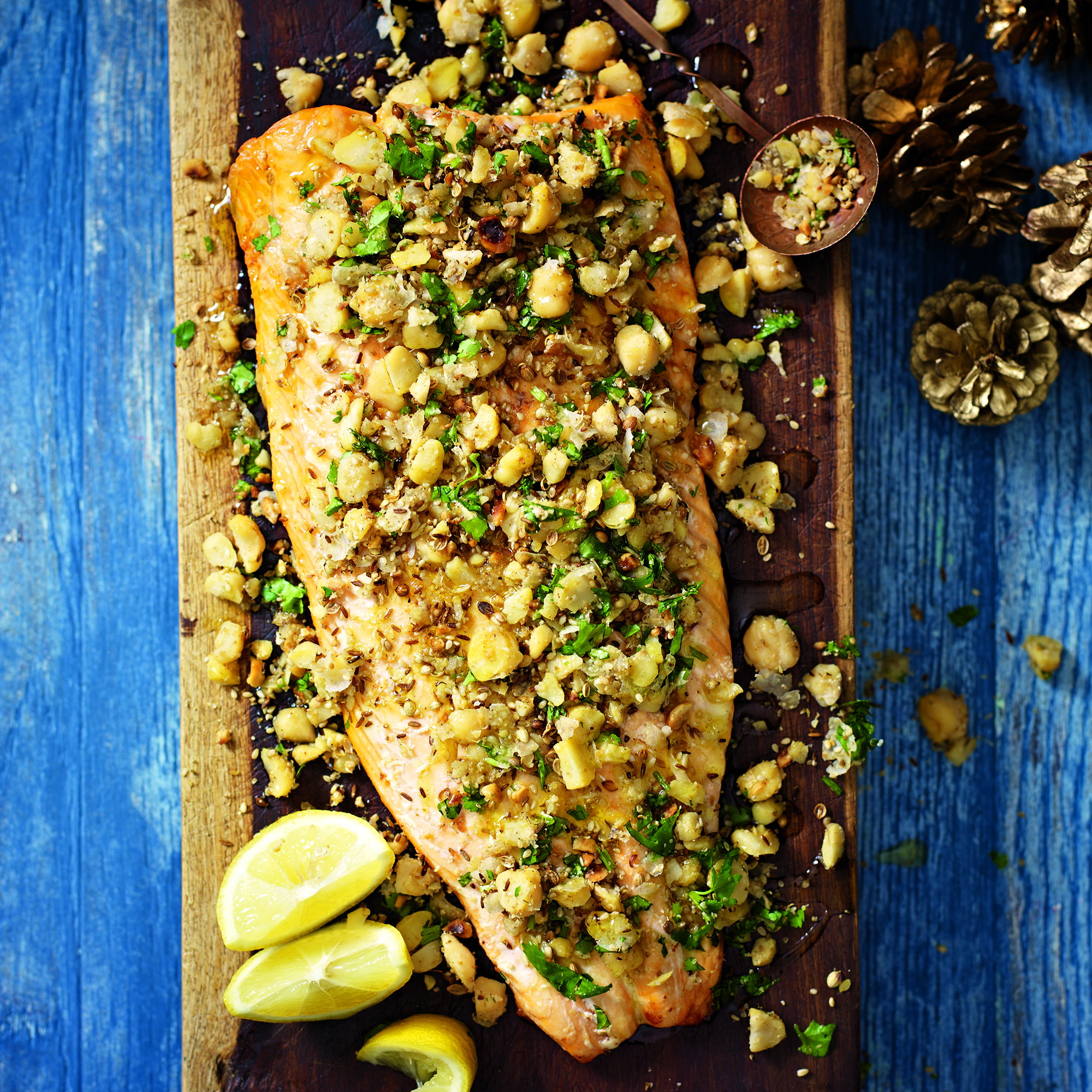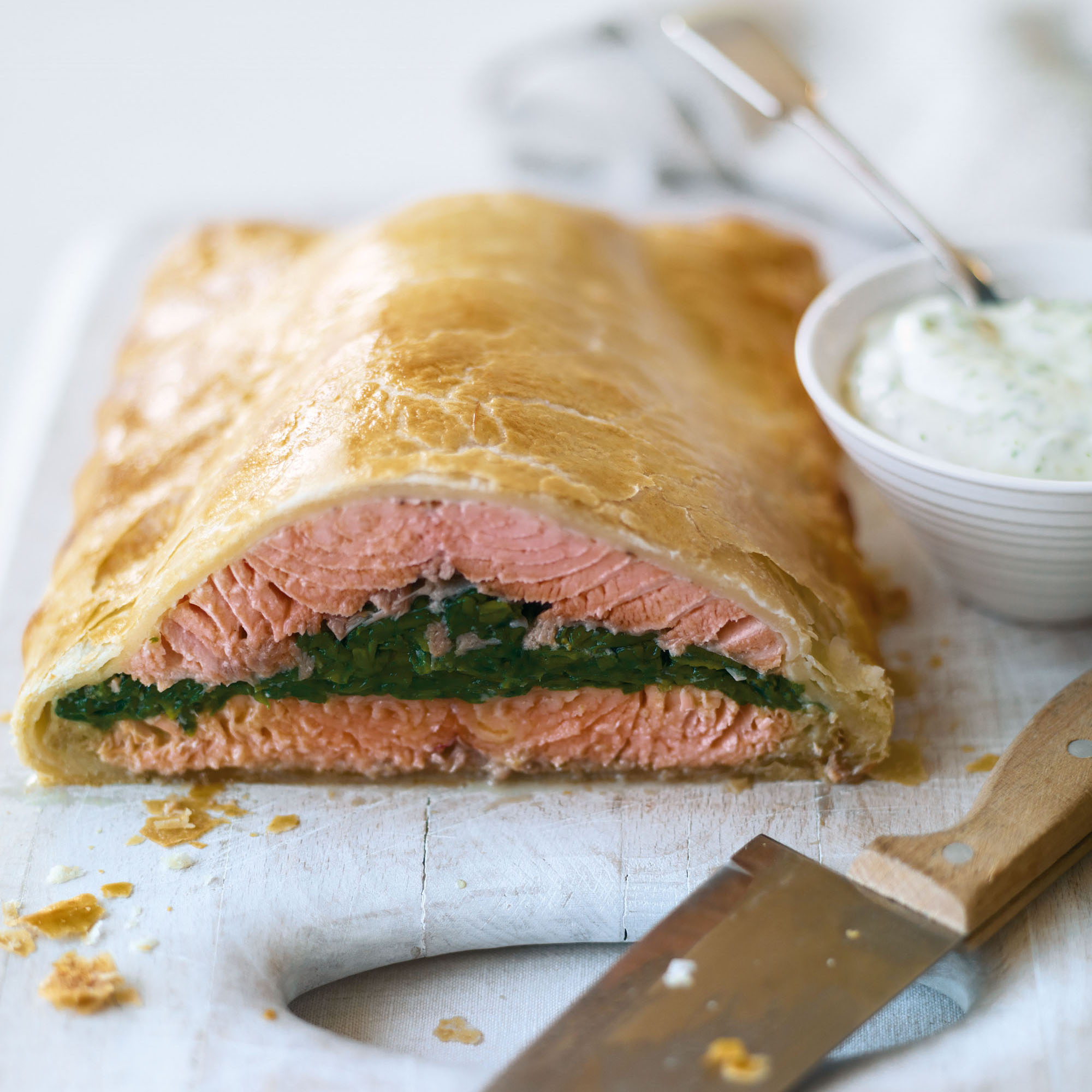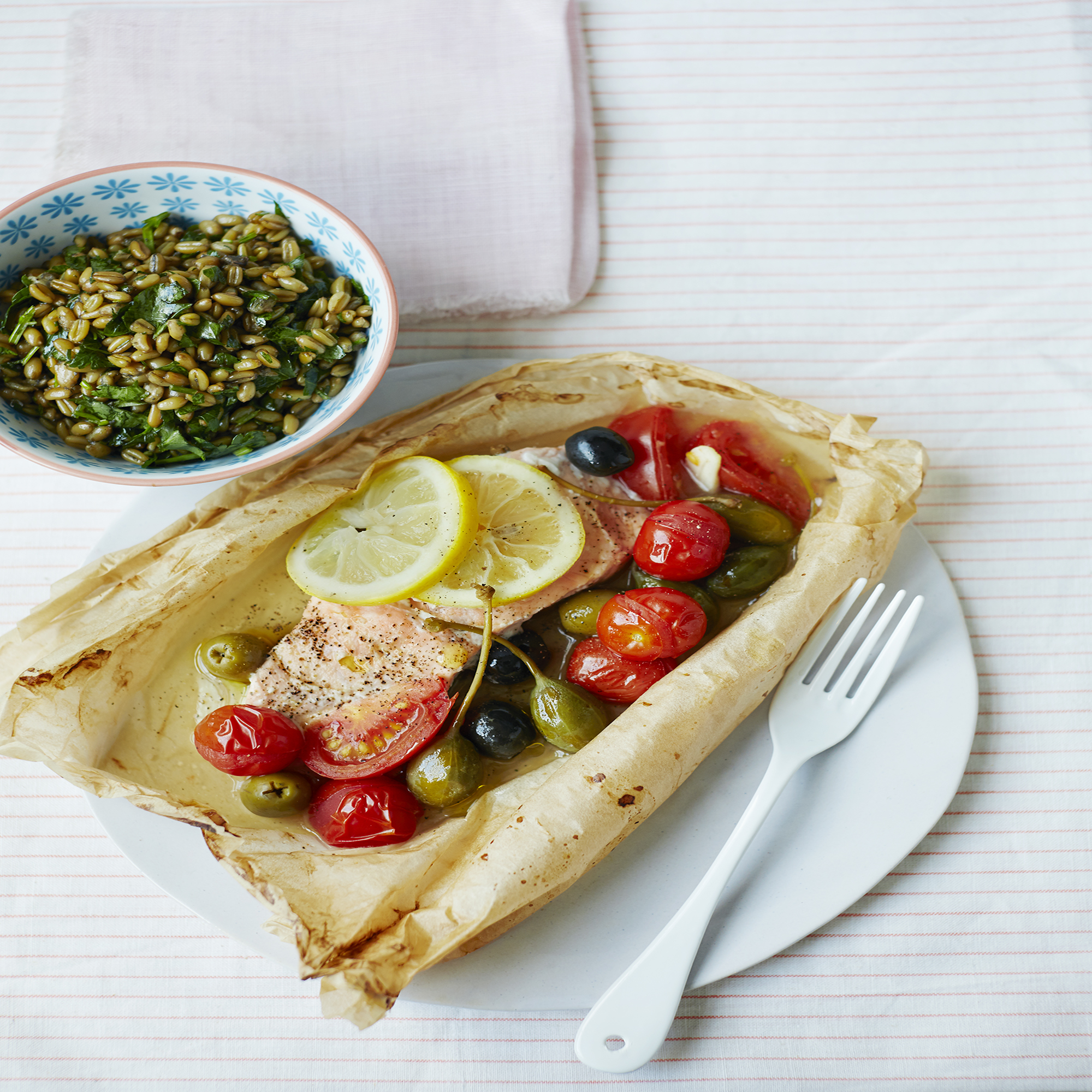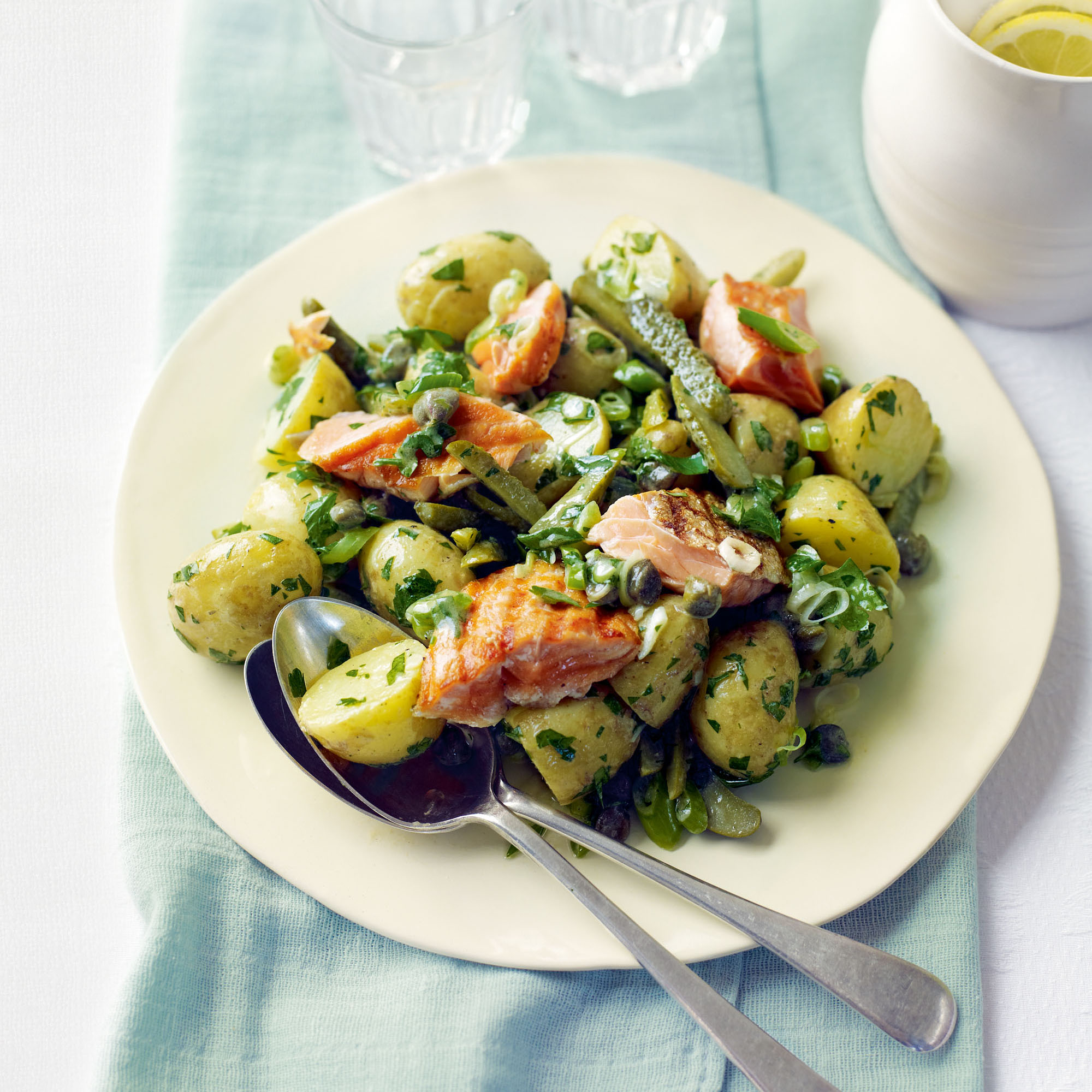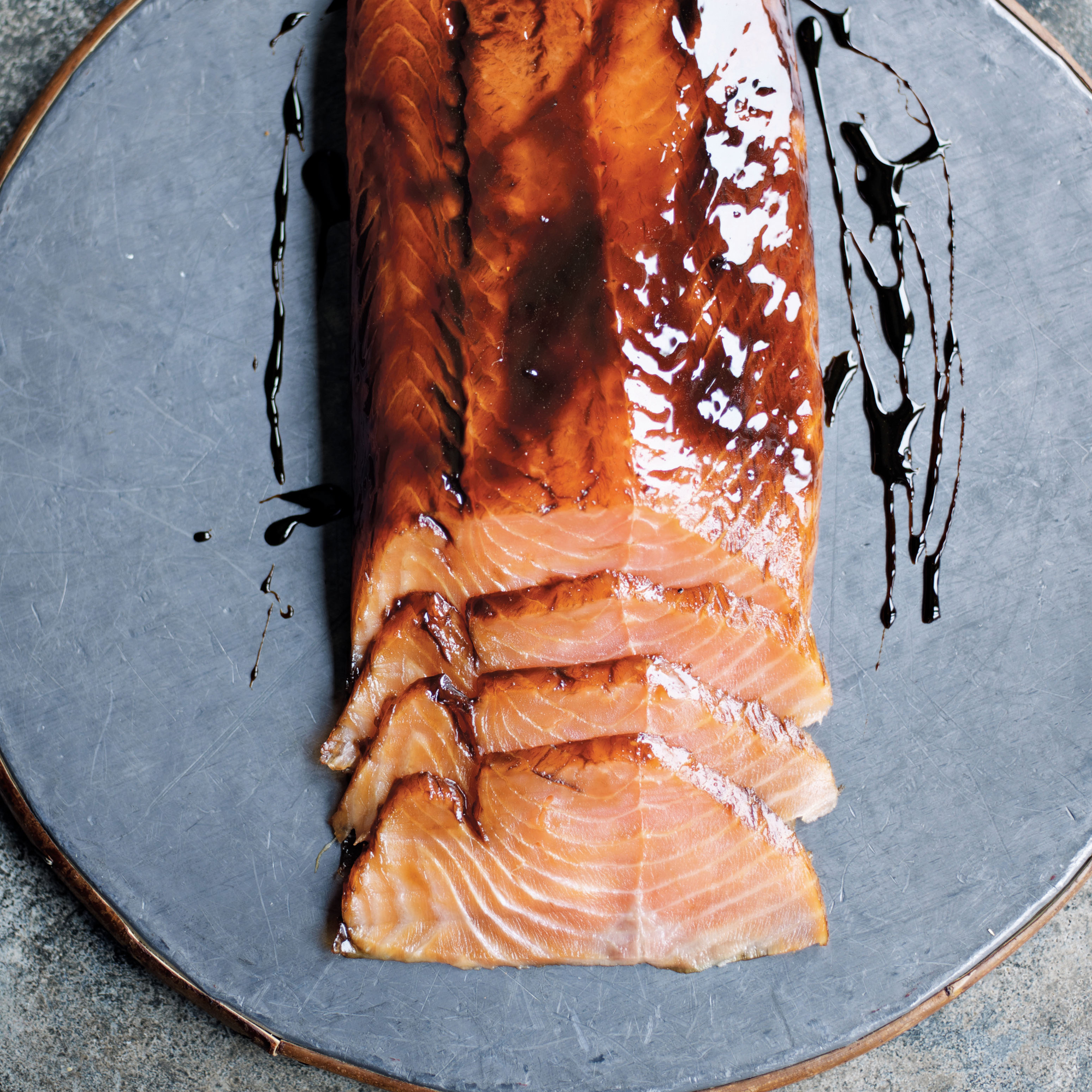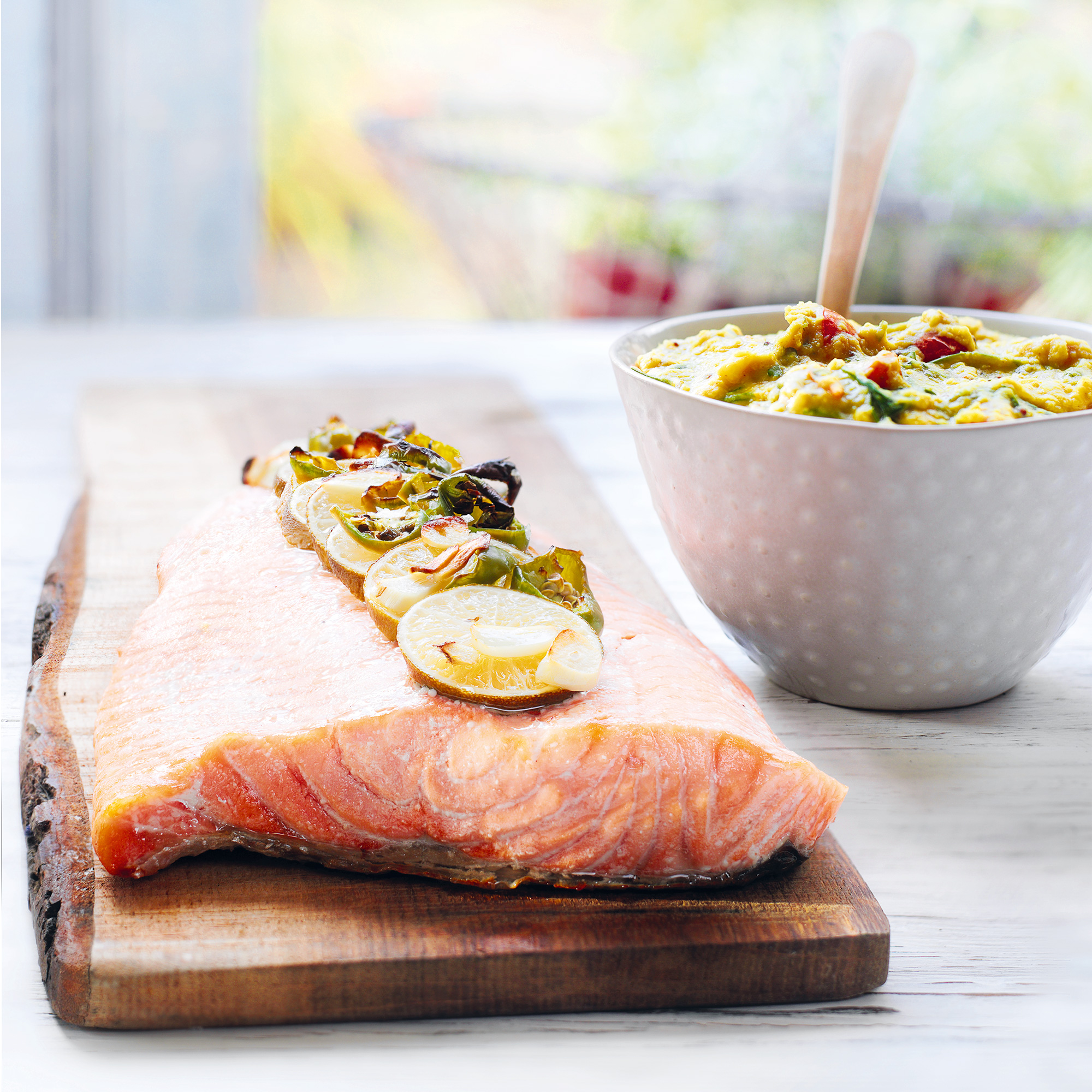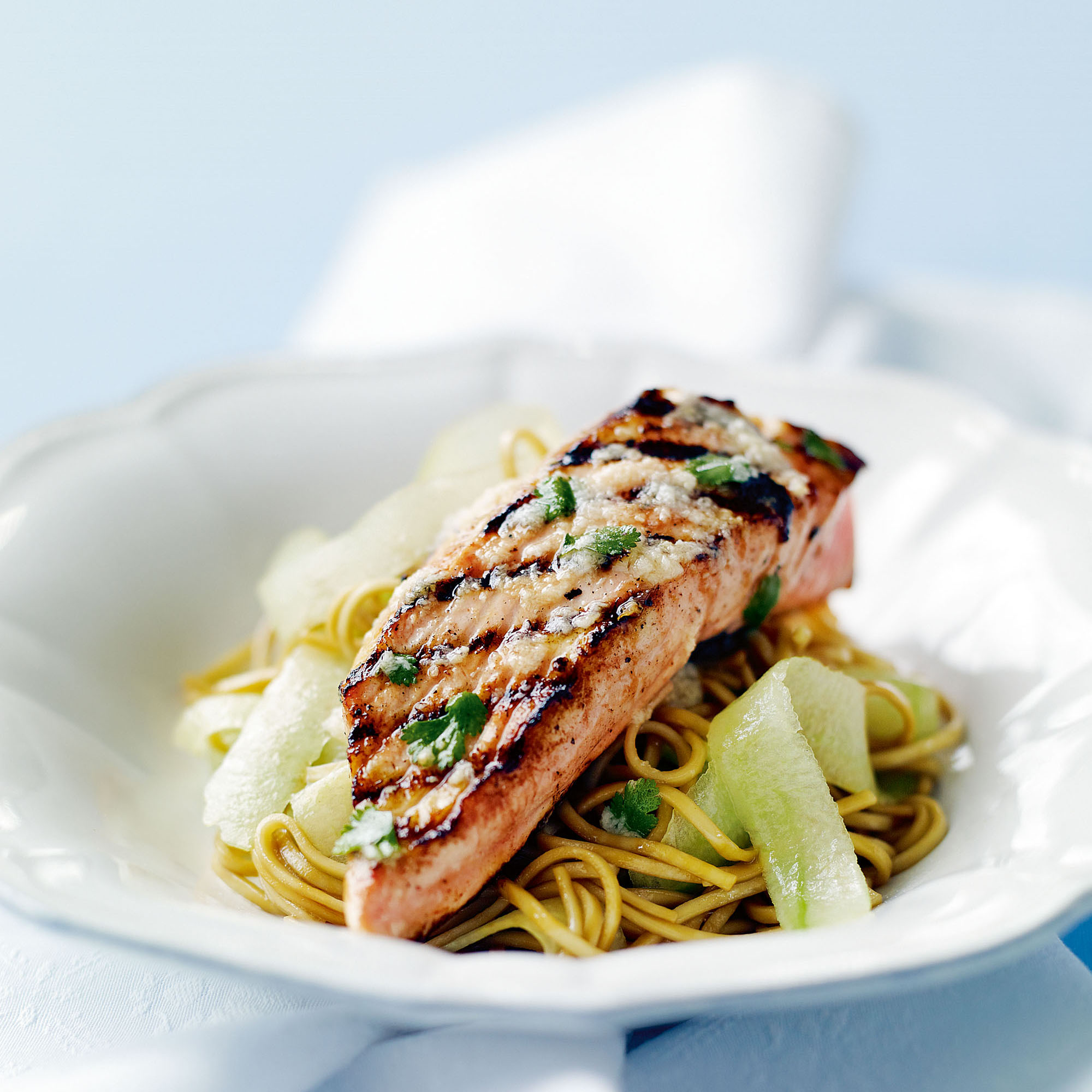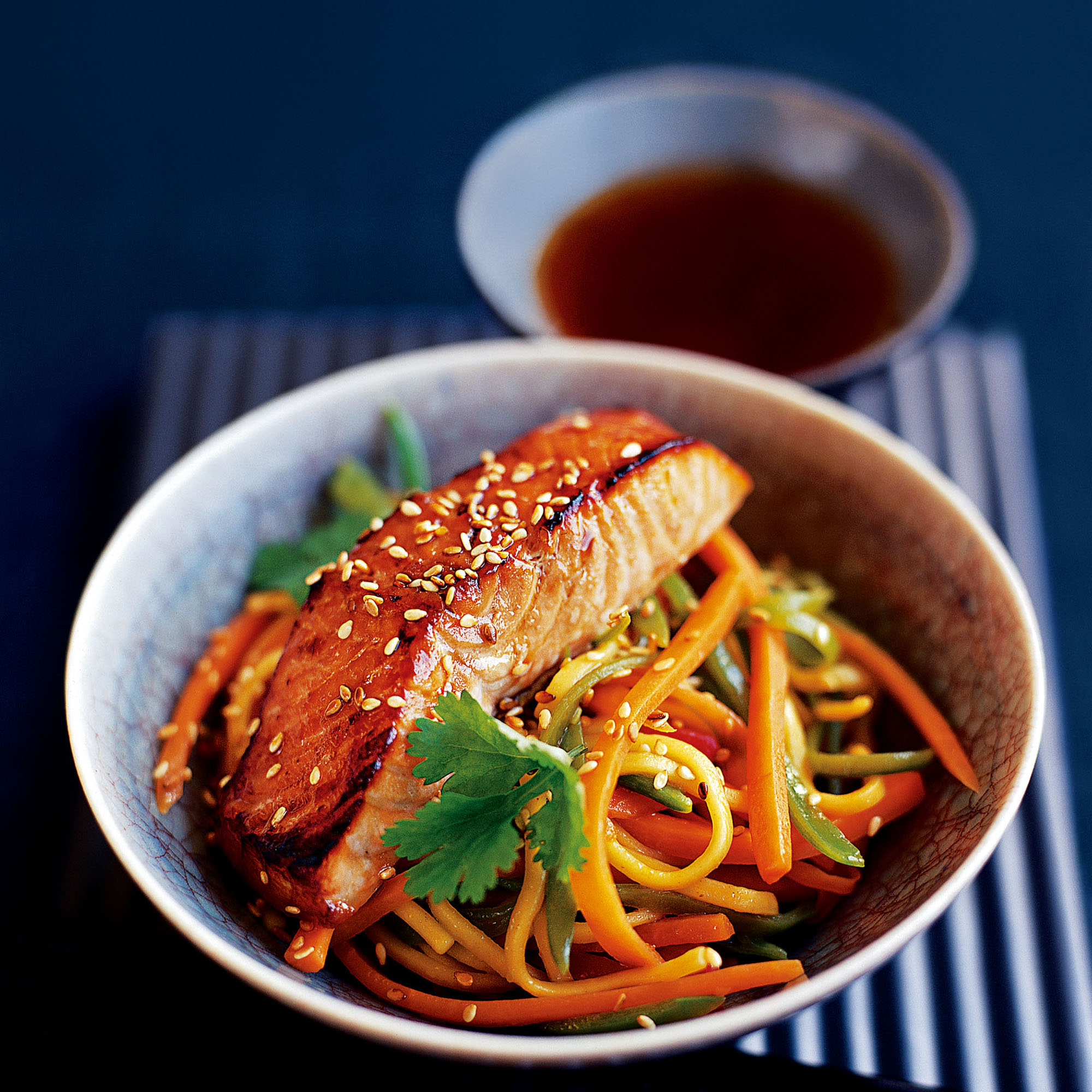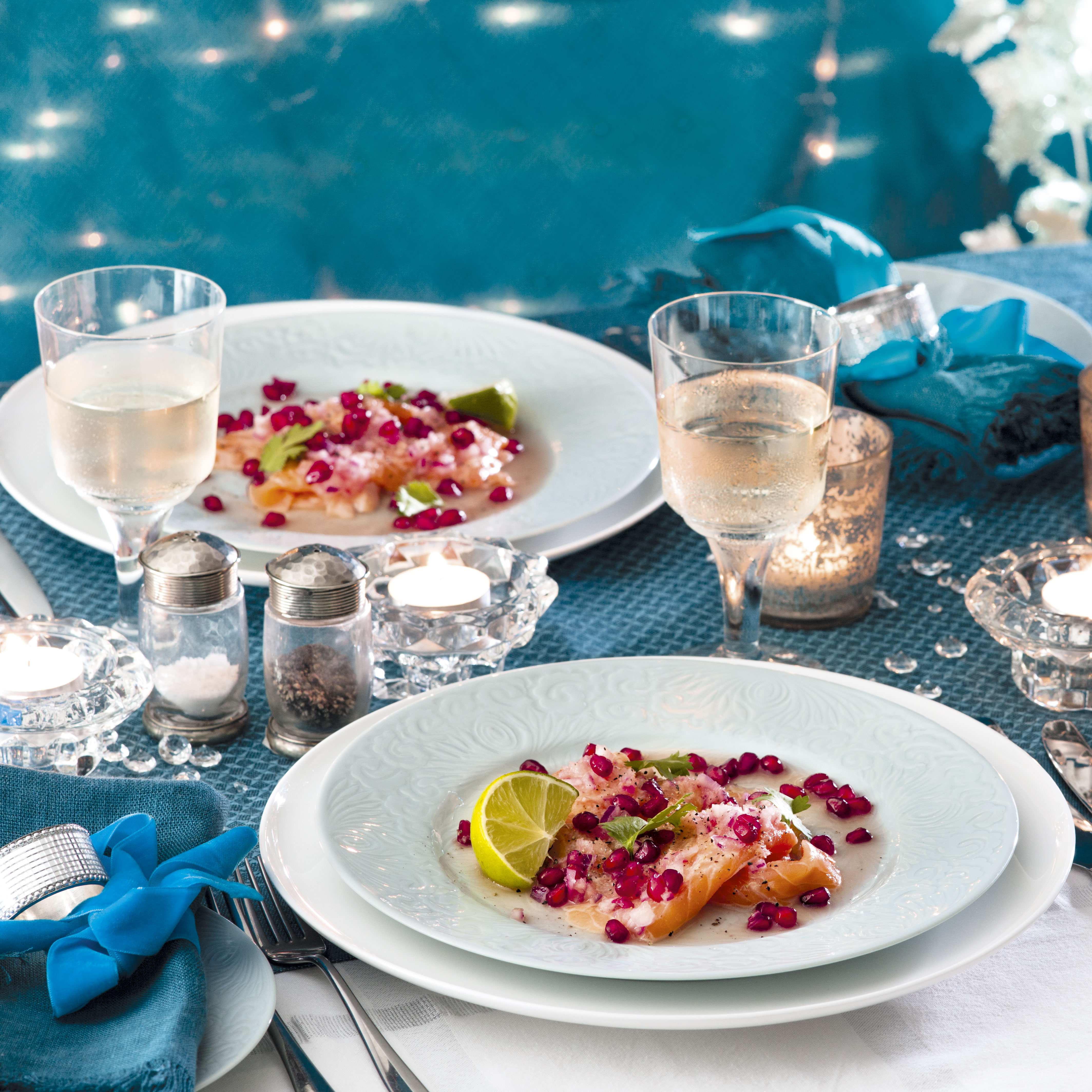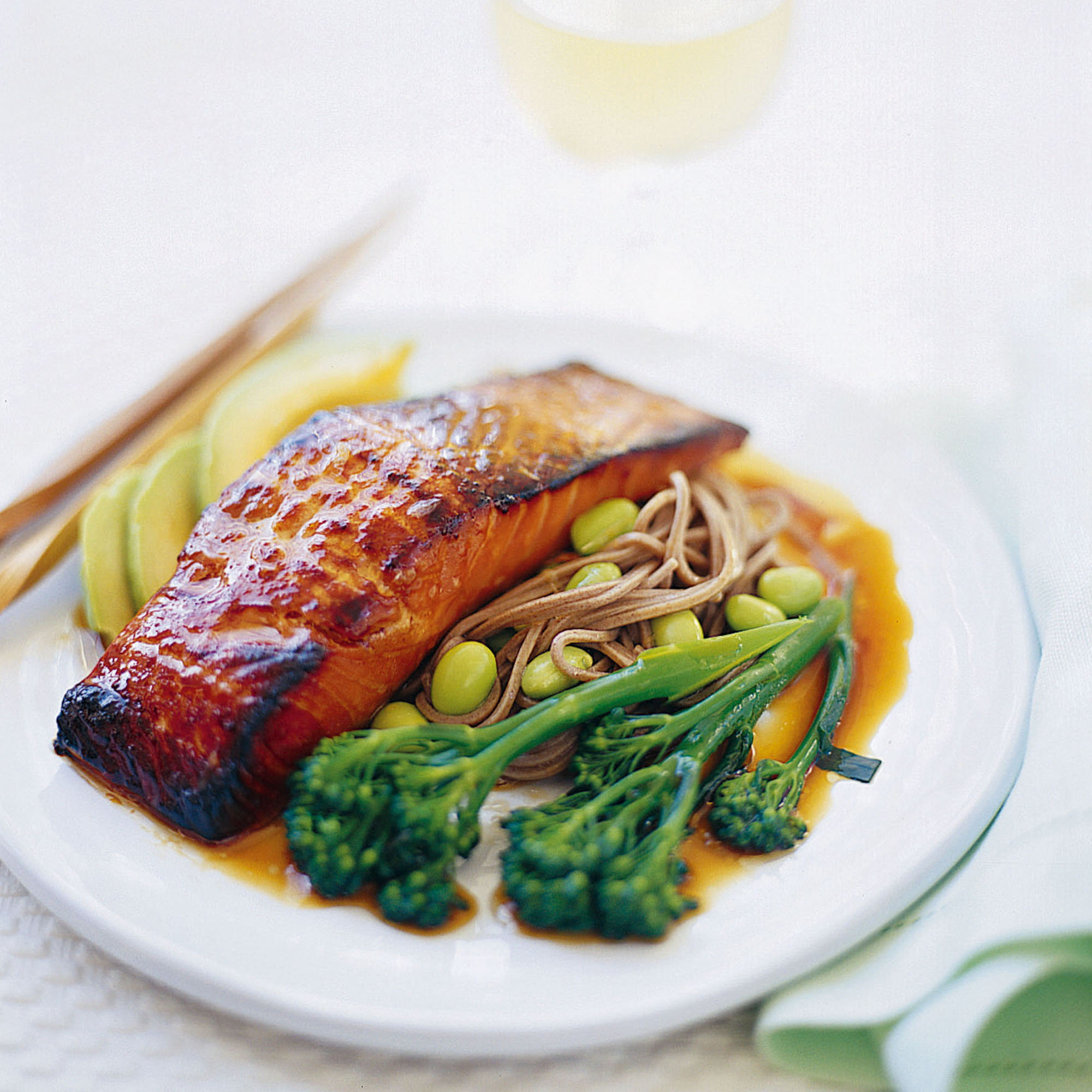 Versatile and easy for a midweek meal or weekend dish, our simple
salmon recipes
give instant inspiration when you're in a hurry - plus, they're packed with healthy nutrients for better long-term health. Healthy salmon recipes are so easy to make, so you won't struggle to stay on track either.
Salmon works perfectly as a weekday dinner because it's so quick to cook, whether you stick it in the oven or pan-fry it, we have plenty of delicious healthy salmon recipes, like simple grilled salmon, which is nutritious and filling. If you're feeling a little fancy and have bought a good, fresh cut of salmon, then we've even got some salmon ceviche recipes that are perfect as a light lunch or dinner, particularly if you're looking to impress someone.
It's recommended that we try and eat at least two portions of fish a week to get your necessary Omega 3, so once at lunch and once at dinner means that you're getting the right amount of fish in your diet. Our healthy salmon recipes are so easy to follow, plus, you'll have no problem finding all the inspiration you need.
This gorgeous
roast salmon with chickpea dukkah recipe
is a great way to feed a crowd, topped with a mix of chickpeas, mixed nuts and seeds for delicious texture.
Click through for more salmon recipes...
Salmon recipe collections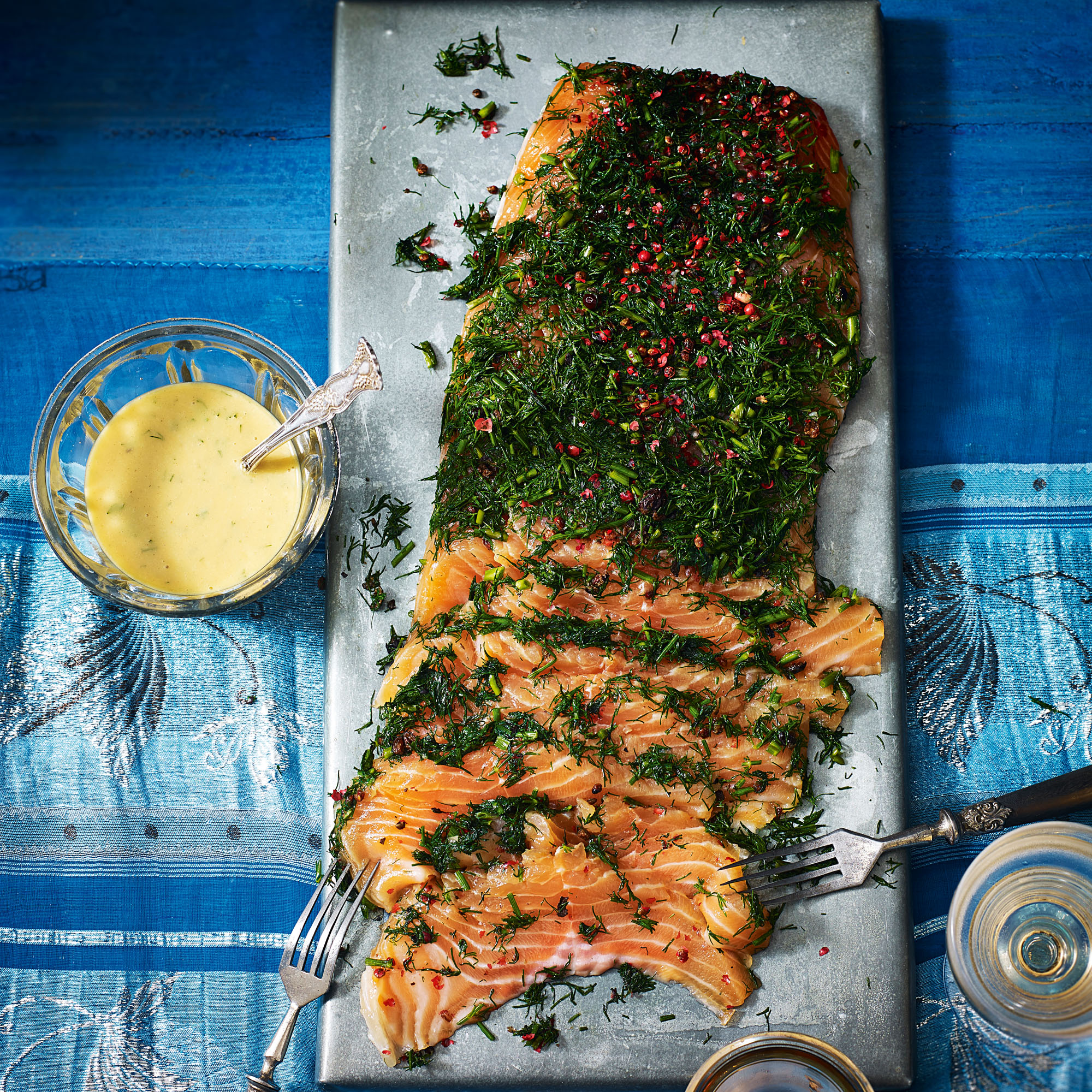 Smoked salmon starter recipes are ideal for a dinner party or even for Christmas dinner, including smoked salmon on rye with caviar, mini smoked salmon pancakes and a smoked salmon tart