Weekly horoscope: Monday 20th April - Sunday 26th April
Curious to know what the week has in store for you?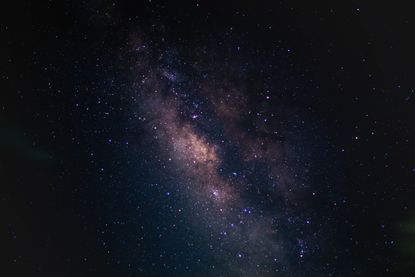 Read your weekly horoscope from our expert astrologer Sally Morgan, and discover what's in store for the week ahead...
Our weeklyhoroscope will help you plan your next seven days with our astrological updates. Our resident world-class psychic astrologer forecasts for every star sign on love, family, career and more. So check back weekly for our free forecast!
Weekly horoscope, Monday 20th April - Sunday 26th April
Weekly Horoscope: Aries
Be prepared for lift-off, as a romantic suggestion will have you rocketing your way to happiness – a phone date proves to be the right decision.
Weekly Horoscope: Taurus
A good week to seal a deal but remember to keep your wits about you when an opportunity in something you would not normally consider comes your way.
Weekly Horoscope: Gemini
All eyes will be on you this week as a challenge or situation that you are put in at work will be quite testing. Your knowledge and focus will impress all the right people.
Weekly Horoscope: Cancer
Don't wait for the mud to settle – standing up for your rights and beliefs will bring achievements, and you will be proud of how you handled everything.
Weekly Horoscope: Leo
A week to gain so much appreciation from those that love and care for you, as you will find ways to make someone's life easier, putting you on a pedestal.
Weekly Horoscope: Virgo
Having 'brain fog' will disappear this week for you as you attempt to take on a new course or start up a design idea that becomes clearer as the week progresses.
MORE:Energising wellness retreats in the UK under £250 (opens in new tab)
Weekly Horoscope: Libra
A power struggle at work may become apparent, so get ready to take your actions to the next level where you will get the attention of management.
Weekly Horoscope: Scorpio
The perfect week to get stuck into some exercise or doing something beneficial for your body. A daily run or fast walking will have a brilliant effect on your flagging energy.
Weekly Horoscope: Sagittarius
Hooray for intuition, as this is your week to prove your instincts were right all along. A partner will remind you about a special occasion you had forgotten.
Weekly Horoscope: Capricorn
Love brings you closer to someone you've had your eyes on for ages, and you are likely to wish you had taken steps towards them more quickly in the past.
Weekly Horoscope: Aquarius
Keep your eyes open for the bargain of the century, as something you already own may break down and require replacing. A chance to spend some cash will pay off.
Weekly Horoscope: Pisces
Don't be a lone wolf – keep up social activities with friends and family via the medium of technology. Professional advice will help with a decision.
Sally Morgan is Britain's best-loved psychic. She was just four when she reportedly saw her first spirit and since then has developed her skills to be one of the top 5 psychics in the UK. She even read for Princess Diana for four years.