How to get the best deals on flights in 2022
Industry insiders and travel experts share their tips on how to get the best deals on flights this year despite airfares continuing to rise...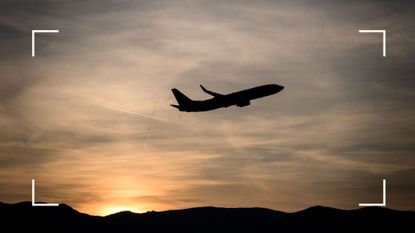 (Image credit: Getty)
Knowing how to get the best deals on flights can be the difference between booking that big trip or staying at home for the summer. But this is easier said than done this year with a number of factors pushing flight prices up.
There is no one secret to getting cheap flights, as airfares can fluctuate for a number of reasons, with flight prices primarily based on supply and demand.
Although demand for flights is sky high at the moment and prices are rising to match, increasing prices isn't always in the best interests of airlines and popular online travel comparison website Skyscanner states: "It is in airlines' best interest to make sure people can afford to fly with them, so they want to offer good prices."
They also point out that airlines ultimately need to find the right balance between ensuring flights are full and also earning enough money to justify all the costs that go into operating the journey, so with that in mind there are ways to get the best deals on flights – even when prices are increasing.
Just like securing the best holiday deals or learning the top hacks for getting the best deals on hotels, these insider tips on how to get the best deals on flights should arm you with the information you need to find the best prices possible for your airfare this year…
How to get the best deals on flights according to travel experts
1. Be as flexible as possible
Airline prices can vary greatly, especially around the peak season and big holidays such as Christmas and Easter. If you don't have set travel dates, you can take advantage of cheaper flights.
"Being flexible with dates, times, airlines and airports can lead to considerable flight savings," says Chris Webber, Head of Holidays and Deals at Ice Travel Group (opens in new tab). "Travelling during less popular seasons makes it easier to find reasonable prices," he adds.
Travel sites and tools can also help you identify when the best times to travel are. "Use Google Flights, Skyscanner, or your favourite search tool to look at a wide range of dates and times," says the author of Winning the Airfare Game (opens in new tab), Charles McCool.
"Expand the geographic range to open yourself to more flight deals. Compare one-way flight options to a return journey," he adds.
2. Avoid flying during the peak season if you can
A pro tip is to also check when the peak season is for the destination you're looking to visit. This might be different from your home country, so it's worth researching or speaking to a travel agent to get expert advice.
Different countries are also best visited at different times of the year and this will obviously have an impact on flight prices. For example, Christmas in New York is going to be far more expensive than travelling at the start of the year. Travelling in the shoulder season can also save you money on hotels as well as flights.
"Check when peak season is for the destination you are visiting and try and go during alternative seasons," says award-winning travel blogger Binny Shah from Binny's Food and Travel (opens in new tab). "For example, Kenya and Tanzania are the best places to visit in October or November as safaris are cheaper outside of the peak season of July to September," she adds.
3. Book your flight early - but not too early
Booking at the right time can be crucial when searching for flight deals. Naveen Dittakavi, founder and CEO of Next Vacay (opens in new tab) says, "Tickets often increase in price the closer you get to your departure date — so it's best to book early."
Dittakavi thinks that there is such a thing as booking too early though, as when tickets are just made available, they might actually be more expensive, not less.
"For domestic trips, you'll want to book your travel between 1 and 4 months out. Any closer than one month and you'll start to see those prices tick up, or worse, they might sell out," she adds.
She thinks that you can also use the time in-between to watch price trends to get an idea of what's a good price for your destination.
"With long-haul international trips, begin watching trends 8-9 months in advance and plan to book your travel around 7-8 months before," Dittakavi recommends.
4. Consider booking indirect flights
A favourite hack of travel author Charles McCool's to get the best deals on flights is to break long or pricey routes into separate flights, such as New York to Paris to Cape Town.
"By buying separate return (round trip) tickets, I can choose from more airlines, pick better-scheduled flights, save money, plus create a stopover vacation in the interim destination," McCool explains.
Travel writer Lavina Dsouza from the Continent Hop (opens in new tab) agrees, "In some instances, with companies like Emirates, you can extend your stay in countries like Dubai and fly on a day with lower airfare after enjoying a mini-vacation."

In some cases, it's also worth flying to a major hub with one airline and then booking regional flights with local airlines.
"Local flight providers may have better prices, which may not be available on metasearch engines," explains Dsouza. Meaning you could fly to Bangkok with one airline and then continue your onwards travel in Thailand with a domestic airline such as AirAsia.
5. Search for cheap flights on Google Flights
"Use search engines such as Google Flights (opens in new tab), which can show you the cheapest fares by destination and carrier," suggest Travel Editor Rob Burgess.
This innovative site aggregates flights from major airlines and when you find a flight you want to book, they then take you straight to the airline site to book your trip.
One of the best features is that Google flights will show you a flight price graph so that you can see how flights are likely to compare over the next few months.
"Google Flights is the most powerful travel search engine on the planet," says cheap flight expert Mike Ferraco (opens in new tab).
"You can view flight prices across a range of dates, which means you'll always find the cheapest day to fly. My favourite feature is the price drop alert, which allows you to set up an email notification as soon as your flight price drops," Ferraco adds.
6. Fly long-haul with budget airlines
While they predominantly fly domestic and short-haul routes, some low-cost airlines like PLAY, EasyJet and Norwegian do offer cheaper, long-haul flights that tend to connect at European hubs.
For example, you can fly to Boston via Reykjavík with Play and even spend a few days in Iceland's capital if you have the time and budget.
New budget airlines like Norse and FrenchBee are also making international travel more affordable than ever if you are willing to give up the luxuries of more expensive carriers.
Travel author Jen Ruiz's tips for long flights with a budget carrier include, "Pack light and bring your own snacks and entertainment so add-ons don't negate the deal."
The downside to flying with any low-cost airline is that you will have to pay for things like baggage, seats and food. Plus you will likely have less legroom and a fairly basic seat with no added comfort - so this is really one for the more economically-minded traveller, looking to save cash.
7. Book with a travel agent
It is possible to save money on flights by booking with a trusted and professional travel agent. By booking with an agent, you have an added layer of protection if anything goes wrong, so you won't be out of pocket should your travel plans fall apart.
"It might sound counterintuitive, but I've found using a travel agent can result in significant savings on flights," says award-winning travel blogger Bella Falk from Passport and Pixels (opens in new tab).
"They often have access to deals that we mere mortals don't, and talking to a real person can save you from making expensive mistakes," she adds.
"For my recent trip to Guatemala, I booked my flights through Flight Centre. They got me a deal I couldn't find online, and then for an extra £75, I'm allowed unlimited date changes," explains Falk.
"I've already changed my return date three times, and when United Airlines cancelled my route home, they had my back and helped me find another route."
8. Sign up for Scott's Cheap Flights
Scott's Cheap Flights (opens in new tab) is an innovative email subscription service that sends out flight deals for domestic and international flights and can save you a lot of money. They have free and paid options and they reckon that the deals featured in their newsletter are around 40% to 90% off average flight prices.
"With the proliferation of low-cost carriers like Spirit Airlines and Ryanair, it isn't hard to find cheap flights," says SCF founder Scott Keyes.
Keyes is quick to point out that not all airlines and itineraries are created equal. "One of my favourite aspects of Scott's Cheap Flights is The Bestie Test, where the service will only send out a deal it would recommend to its best friend."
He also stresses that cheap airfare isn't enough. "The itinerary needs to have a good routing that minimizes your travel time, so either a nonstop flight or one with a reasonable connection time," he adds.
Typically, the deals also need to be on an airline that's not considered a low-cost carrier and not for last-minute travel to qualify for their newsletter.
9. Use airline points and miles to fly
Pro travellers utilise points and miles to get free flights, perks and even free upgrades on flights.
Naveen Dittakavi, founder of Next Vacay is a big fan of travel hacking, "The term travel hacking is intimidating for many people, but it's just the use of points and miles to get free travel."
She explains that you can earn points and miles in any number of ways, from opening up a new travel credit card, to shopping online through airline partner portals. "Using this strategy, I flew from Miami, Florida to Auckland, New Zealand for $38," she adds.
Rob Burgess, Editor at frequent flyer website Head for Points (opens in new tab) suggests that travellers join the British Airways executive club and start collecting Avios to save money on flights.
"Historically frequent flyer miles haven't been a great deal when flying in Economy, given low cash prices and the taxes you are still required to pay," he says. "This logic doesn't apply in 2022, with exceptionally good deals to be had using Avios on British Airways given cash prices. BA has also changed the scheme rules this year to guarantee at least 14 Avios seats per flight, making it easier to get what you want, especially if booking well ahead," he adds.
Burgess also points out that you can also exchange Nectar card points for Avios (and, if you can't find flights you want, exchange them back at the same rate, so you've not lost anything.)
Using a credit card to make regular, everyday purchases can be a way of racking up points to put towards flights and hotels, but you need to be very organised to pull off travel hacking and be able to use a credit card responsibly if you want to collect points without getting into debt.
10. Book with airlines that are launching new routes with seats to fill
Travellers should always keep an eye on new airline launches and new routes, to see if there is a flash sale. Budget carriers regularly add new routes to destinations and travellers can take advantage of seats that need filling. For example, Ryanair recently launched 13 new routes to its winter schedule and had a flash flight sale to celebrate.
Low rates are often snapped up quickly, so sign up for airline newsletters and deal sites like HolidayPirates (opens in new tab), to be the first to jump on cheap flight deals.
11. Be flexible about your destination
Use Skyscanner's 'Everywhere' option if you are looking for some travel inspiration and to save money on flights. Select this option from the drop-down list and Skyscanner will display a list of possible destinations, showing the cheapest place first. Use this tool to bag a bargain to a destination you might not have even considered before.
12. Watch out for hidden fees
With travel prices soaring, it's tempting to opt for the cheapest airfares possible to save money. However, you need to be aware of additional fees, surcharges and extras when booking low-cost flights, as these can soon add up.
"Don't let 'basic economy' and 'saver economy' discount fares fool you," says Lauren Gumport, from Faye Travel Insurance (opens in new tab).
Gumport points out that these new base levels of fares were created as a step below regular economy and their price points now match what economy fares used to represent.
"Airlines act like these are a discount, when in reality, if you purchase the saver fares plus one or two add-ons (such as hold luggage), you'll end up paying more than you will for a regular economy ticket which likely already includes those add-ons," she adds.
Gumport recommends that travellers carefully check saver airfares for hidden costs and avoid checking in luggage to make travel more affordable.
13. Sign up to receive flight alerts
You can use travel tools like Google flights to get notifications on flights you are thinking of booking so that you can keep an eye on prices.
There are other ways of getting flight alerts and notifications of secret airfares and deals. Certain companies make it their job to find the best airline deals and notify you when there is an error fare, sale, or price drop.
"They do the hard work, so you don't have to," says Jen Ruiz, author of The Affordable Flight Guide (opens in new tab). "They are perfect for travellers that want a quick win. In the U.K. or Europe, check out SecretFlying (opens in new tab) and CheapFlights.co.uk (opens in new tab)."
14. Use price comparison sites
You can search for cheap flights across hundreds of sites with flight comparison websites like Skyscanner (opens in new tab) or Booking.com (opens in new tab). If you also have flexibility with your dates, you can use Skyscanner to find the cheapest day to fly, or the cheapest month, to get to your chosen destination.
Use can also use OTAs (online travel agents) such as Expedia (opens in new tab) and Ebookers (opens in new tab) as well as airlines, to find your cheap flight deals. These sites give you a great overview of the cheapest flights to your chosen destination and crucially, who is the cheapest to buy from.
If you sign up as a member with sites like Booking.com (opens in new tab) you can also save money by earning loyalty rewards. Combine these points with airline miles to make extra savings on flights.
Why are flights so expensive right now?
If you're currently searching for flights, you may have noticed that the prices of flights to some destinations have hugely increased. This is because of a number of converging factors including the continuing impact of the Covid-19 pandemic, increased demand for flights as travel restrictions ease further across the world and soaring fuel prices.
"Mass flight cancellations have also sent ticket prices sky-high as pent-up demand exceeds supply and fuel prices spiral," says consumer expert Jane Hawkes (opens in new tab).
Speaking on the Travel Goals Podcast (opens in new tab), Hawkes thinks we can expect this to continue. "This is a trend which shows no sign of letting up any time soon with high prices for flights set to stay and more cancellations yet to come."
"There is an enormous amount of consumer detriment going on at the moment because of labour shortage and skills shortages," says Simon Calder, journalist and travel expert.
Yvonne Hobden, Head of Marketing at the Flight Centre (opens in new tab) believes that high demand and fuel costs are also helping to push up prices. "Unfortunately, flight prices are increasing due to demand, fuel price increases and lack of seat capacity due to the pent-up demand caused by the pandemic", she says.
Naomi Hahn, VP Strategy at Skyscanner pointed out to womanandhome.com that not all airfares are rising though and there are still bargains to be found on some routes, for those looking to jet off this year.
"Prices aren't rising on every route, nor at the same rate, which means there are still incredible deals to be found for travellers who can be flexible or are open to exploring less well-known destinations," she says.
"Comparing and contrasting dates, travel providers, departure airports and destinations will always enable you to find the best deal available for your needs. Our data shows those who can be flexible on both dates and locations will unlock the best value deals available."
Will flight prices go down in 2023?
While there are reports of huge price increases in 2022 for destinations like Australia and New Zealand, flights to Europe are still reasonably priced in some cases. Especially if booked in advance with budget airlines.
Research by Which? earlier this year showed that flights to Europe are still 48% cheaper than they were pre-pandemic (opens in new tab).
The trusted consumer site found that the average cost of a flight this summer was just £92 (when booked in March), compared to £182 for the same period in 2019.
However, Travel Weekly (opens in new tab) reported recently that Jet2 boss Steve Heapy has warned economically minded travellers to book a trip now – as he believes that the cost of flights will go up next year due to inflation and fuel costs.
Speaking at a travel conference, Heapy warned, "We will see inflation start to bite in summer 2023 prices." The travel boss also added, "We should all do what we can over the next few weeks to get as many bookings in for summer 2023 as possible."
Yvonne Hobden from the Flight Centre also urges customers to book in advance. "Start booking travel for 2023 now", she says.
"The further in advance you book the better the deals. Also, watch out for key sale periods that come from the airlines during September and January."
Portia Jones is a freelance travel journalist, podcaster and host of the Travel Goals Podcast (opens in new tab). She specialises in adventure travel, destination guides and solo travel guides and has travelled, volunteered and worked around the world for almost 20 years. She writes for a wide range of newspapers, magazines and websites and also is a regular travel contributor for BBC Radio.
When she's not writing or podcasting Portia can be found hiking, swimming, kayaking, or drinking endless cups of coffee in hipster cafes.