Meghan Markle uses this $5 balm instead of highlighter, according to her makeup artist
We're hitting up Target straight away.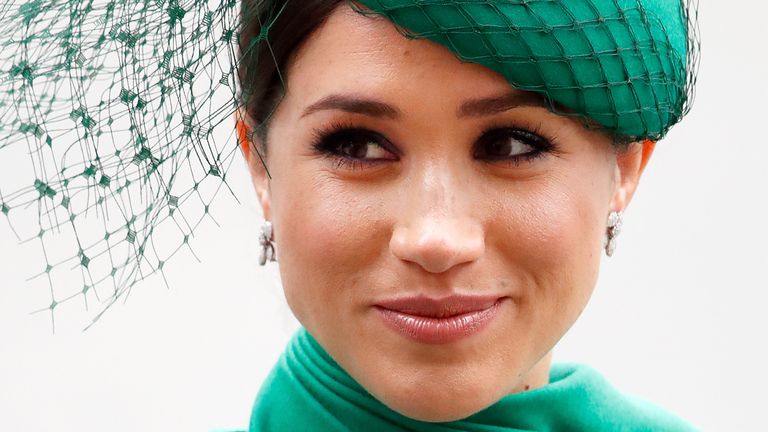 (Image credit: Max Mumby/Indigo/Getty Images)
Meghan Markle (opens in new tab)'s drugstore highlighter has been revealed and we can't wait to try the hack that mimics the Duchess' fresh-faced glow. We already know that she's a fan of Nars Orgasm blush and wore Dior for her wedding day to create a nude lip, softly defined eyes and barely-there base using the best foundation (opens in new tab)that let her freckles shine through. But it turns out that the lustrous sheen atop of the Duchess' cheekbones isn't down to any kind of sparkly stick but rather a $5 skincare find.
The Duchess of Sussex's makeup artist Daniel Martin, who created her wedding look, told E! Online: "A lot of my highlighting is done with skincare." And when it comes to creating Meghan's fresh faced glow he explained he uses Eucerin's Aquaphor.
This multi-use balm contains petroleum jelly, alongside glycerin and bisabolol (a soothing extract from chamomile) to help heal cracked skin.
Aquaphor is normally used as the best moisturiser for dry skin on the hands and feet, or to smooth damaged nails (opens in new tab)and cuticles, although there was a time when some US dermatologists advocated applying it on top of your eye serum at night to lock in all those hydrating ingredients.
So switching it up to have makeup function is the type of newness we can get on board with.
Martin continued: "When you think about it, using skincare in lieu of makeup makes sense. For one, you're adding hydration to the skin, rather than potentially clogging your pores.
"And, glowing skin is simply the appearance of very healthy and moisturized skin. Aquaphor will give you that same texture, especially in a photo when applied on the high points of the face."
Fiona Embleton is a beauty writer who is now Acting Beauty Editor at Stylist. She is obsessed with Isabel Marant and cats.