Michelle Obama's makeup artist shares a genius trick for not getting lipstick on your face mask
If it's good enough for a former First Lady, it's good enough for us.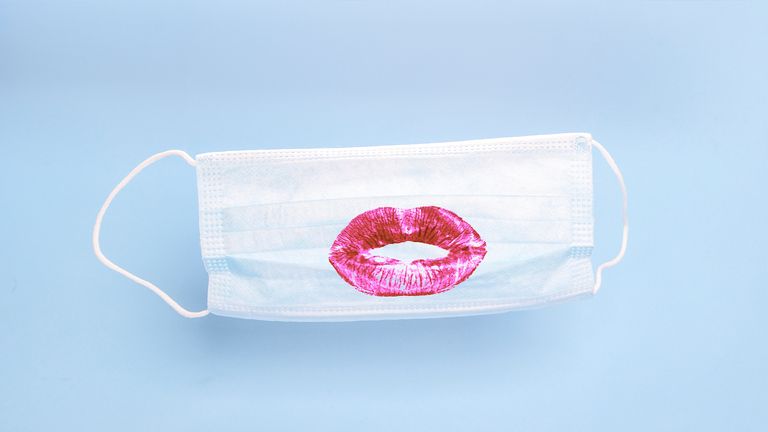 (Image credit: LARISA SHPINEVA/Getty Images)
How many times have you found yourself Googling, 'how to stop getting lipstick on your face mask?' over the past few months. Of course, wearing a face covering is paramount to keep you and others safe during the pandemic. But that doesn't mean we can't find ingenious ways of wearing makeup underneath without it transferring onto the material. This is especially true of lipstick, which also has a nasty habit of travelling elsewhere on your face.
Mercerifully, make-up artist Carl Ray, long-time make-up artist to Michelle Obama, has stepped up to the plate with this genius hack on his Instagram page.
Ray posted a step-by-step guide showing the key to long-lasting lipstick if you don't necessarily want to go down the matte route.
More on woman&home.com:
He advises first prepping with a sugar scrub (try Fresh Sugar Lip Polish) to rid the lips of dry, flaking skin before moisturizing with balm.
Next, you should apply lip primer or pat concealer all over your lips to stop lipstick bleeding and feathering.
Then you can swipe on your lipstick but only after applying lip liner all over your lips to give the color something to cling to.
Then for the piece de resistance: to stop your lipstick transferring onto your mask, Ray advises placing a one-ply tissue on top of your lip colour and dusting a loose, translucent powder over the top of the tissue to absorb any excess moisture.
Didn't we say this was genius?
Fiona Embleton is a beauty writer who is now Acting Beauty Editor at Stylist. She is obsessed with Isabel Marant and cats.