15 Beautiful Christmas Baubles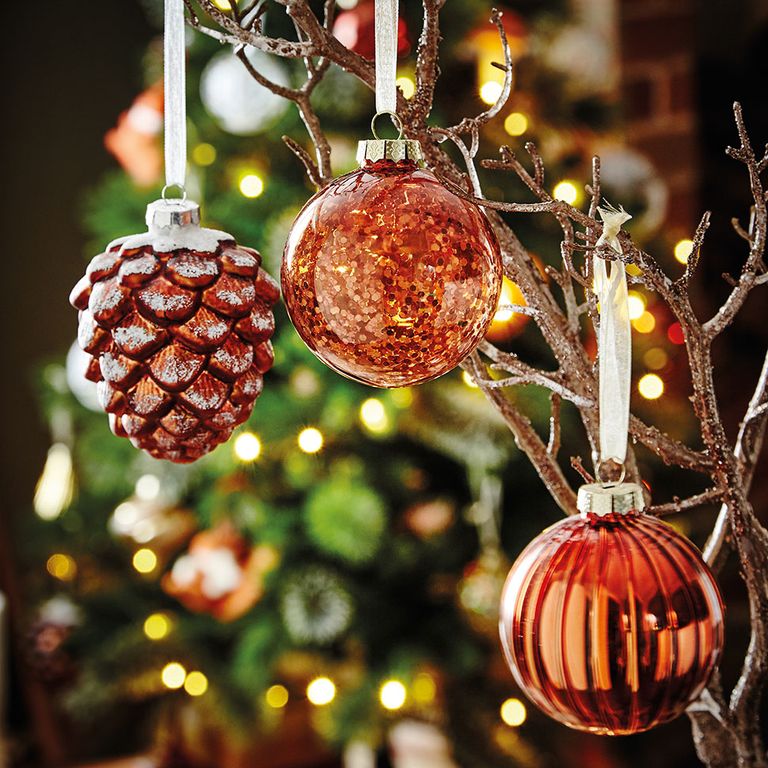 Style your yuletide tree the wow factor with these Christmas baubles...
Refresh an old collection of Christmas tree baubles with our unique decorative finds. Choose from stunning bejewelled ornaments, to bold and cheeky pieces - and more!
We've uncovered the best kitsch, fun and retro designs, and thrown in some iconic London landmark baubles from some of our favourite British brands. Whatever you fancy having hanging on your tree this year, chances are we've fond it. Click through the gallery to see which baubles will recommend adding to your collection of Christmas decorations.
Nostalgic Fun
Get into the traditional spirit of Christmas with this elegant white goose! Festive Goose, £9, tch.net
Nostalgic Fun
Celebrate in style with the beautiful pink champagne bottle, it'll add an extra sense of occasion to your tree. Champagne Toast Christmas Ornament, £14, Anthropologie
Nostalgic Fun
With his crown, sceptre and glitter trousers Humpty Dumpty will bring buckets of Yuletide to your tree decorations. Humpty Dumpty bauble, £25.00, Gisela Graham available at Selfridges
Nostalgic Fun
Jazz up your Christmas tree with this eye-catching flamingo that's made to stand gracefully on a branch. Flamingo Decoration, £8, Oliver Bonas
Nostalgic Fun
This globe bauble is a unique addition to your tree or is the perfect gift for someone who loves to travel. Globe Bauble With Glitter, £4.99. Dobbies.co.uk
Love London
The decadent bauble is hand-blown and has delicate painted details to embody this iconic British symbol. Royal Corgi Bauble, £16.95, Liberty London
Love London
This retro glass bauble has a vibrant London scene capturing the spirit of Christmas. London Glass Bauble, £6.00, Cath Kidston
Love London
This patriotic bulldog bauble is incredibly unique and is the perfect piece to sit on your tree this festive season. British Bulldog, £25, npg.org.uk
Best Of British
This opulent piece will stand out on your tree with it's festive gold and red hues. Bell Bauble, £62, Royal Crown Derby
Best Of British
Celebrate the monarchy with this rich purple bauble decorated with Highgrove feathers and gold glitter. Highgrove Christmas Bauble, £9.95, Royal Grove Gardens
Best Of British
This charmingly British teacup is great for adding a stamp of patriotism to your tree and is the perfect gift for tea-lovers. Teacup Decoration, £25, Wedgwood at Harrods
Best Of British
The perfect addition to your bauble collection or the perfect luxury gift for a friend this season. Hot Air Balloon Ornament, £18.00, Fortnum and Mason
Best Of British
This white ceramic bauble from Harrods is simple but classic and oozes sophistication and luxury. H' Christmas Bauble, Harrods Of London, £24.95
Best Of British
This imaginative bauble matches the porcelain teacup bauble and the pair together on your tree will look simply adorable! Teapot Decoration, £25, Wedgwood at Harrods