Zara's new outdoor range includes camping gear to make your next trip super stylish
Zara's new outdoor range has launched and it even includes camping equipment, so you can camp in style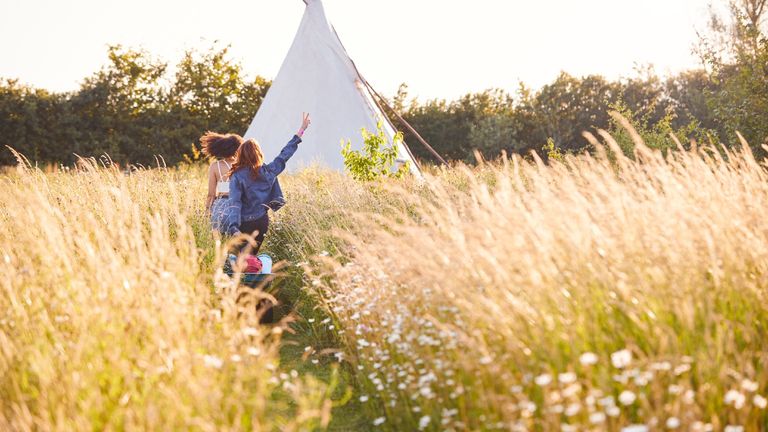 (Image credit: Getty Images)
Zara's new outdoor range of camping gear has launched, making it easier to go and enjoy the great outdoors!
Zara's new outdoor range has just launched as a new addition to the Homewear collection. Although Zara is a well-known fashion label, the brand has decided to expand its beloved homeware range to include fashionable sets of outdoor gear.
The outdoor range focuses specifically on camping and adds a modern fashionable twist to the classic outdoor pursuit. As the lockdown regulations continue, this launch seems perfectly timed as many of us are opting for a staycation this year, rather than traveling abroad.
The new collection has a range of different prices and many items that seem to be both chic and practical.
More from woman&home:
• Everything you need to know about wild camping in Scotland
• The UK's most peaceful villages have been revealed—don't miss them!
• These best beaches in Scotland will take your breath away
Zara's new outdoor range also includes outdoor tools that you might expect to be sold at specialist camping stores. Zara sells a range of equipment, from outdoor lamps and lighting to a portable camping stove.
Zara's camping stove is compact and specifically made to suit people who love outdoor pursuits and need to cook on the go. The stove is made of steel but remains portable and lightweight for easy transport.
For those of us who loves the outdoors but don't want to commit to a camping trip, Zara's new range also sells lots of items that are perfect for other outdoor pursuits.
If you fancy going for a picnic, Zara sells a range of portable coolers at a variety of different price points and in a variety of different styles. These items are all perfect. Zara also sells picnic blankets and multi-purpose tools that are handy for opening bottles and corks on the go.
But the brand aren't just expanding their range to outdoor homeware, Zara's first beauty collection is also coming soon as the fashion label continues to expand its brand.