Chrissy Teigen makes a Twitter comeback after a dramatic exit from the platform
'Turns out it feels TERRIBLE to silence yourself'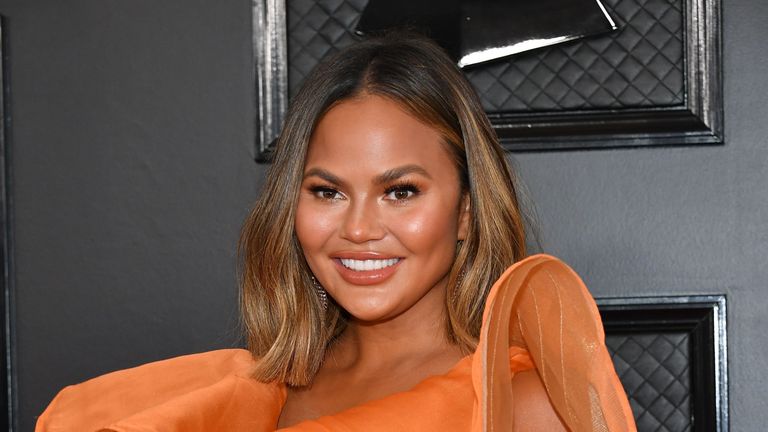 (Image credit: Amy Sussman / Staff via Getty Images)
Look who's back, back again: Chrissy Teigen's back. It turns out the social media virtuoso couldn't stay away from Twitter terribly long. After a dramatic yet brief hiatus, she's returned to the platform, undoubtedly ready to spew her thoughts and digs at husband John Legend. 
Several weeks ago, the cook and model decided to delete her Twitter account due to online abuse. The news circulated just as fast as the starlet changes her hairstyle. People were shocked and wondered where they'd turn when they're in need of a quip, of which she has plenty. 
"Hey. For over 10 years, you guys have been my world. I honestly owe so much to this world we have created here," she wrote. "I truly consider so many of you my actual friends. But it's time for me to say goodbye. This no longer serves me as positively as it serves me negatively, and I think that's the right time to call something."
She even owned up to her mistakes and explained why she ultimately decided to say goodbye, though it wasn't for long. 
Now, Chrissy Teigen is back on Twitter
As of April 15, Chrissy has decided that keeping quiet is not her strong suit. "turns out it feels TERRIBLE to silence yourself and also no longer enjoy belly chuckles randomly throughout the day and also lose like 2000 friends at once lol," she wrote.
"I've spent weeks just saying tweets to shampoo bottles," she added. 
Ladies and gents, Chrissy's ready to go. 
More from woman&home:
• The best leggings for exercising and lounging
• The best running shoes for all types of workouts
• The best fitness trackers to monitor your activity
She followed up by sharing some adorable photos of the kiddos looking through a telescope (d'aww), and we have a feeling her adventures are far from over. In case you've missed any of her Instagram happenings, catch all of the beauty inspo she's displayed over the past few weeks: a grey wig, pink locks, face mask hacks, and more. 
Chrissy, we're already trying to keep up! 
Danielle is a news writer for woman&home and My Imperfect Life. When she's not working, you can find her experimenting with new recipes or sitting on the couch with a good book and a cup of coffee.