Vets warn why you shouldn't give homemade food to your pets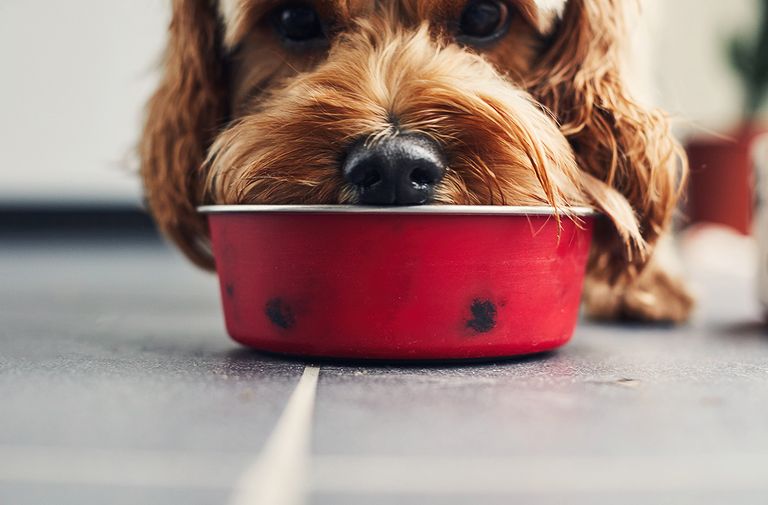 (Image credit: Getty Images)
Lovingly preparing food for your dogs and cats may have a detrimental effect on their health, a large study has found.
Homemade diets have been on the rise in recent years as people veer away from shop-bought or vet-recommended cans, kibble and pouches to lavish the best food money can buy on their furry friends.
But these regimes, which include the fashionable ancestral diet, as well as grain-free, raw and vegan, may be nutritionally unbalanced and lacking in key nutrients, say vets.
"Avoidance of conventional pet foods in favour of homemade and raw food may put the health of dogs and cats at risk," said Sarah Dodd, of the University of Guelph Ontario Veterinary College, in Canada.
This is, in part, because raw food diets prepared by pet owners haven't been treated to destroy potentially harmful bacteria and could even harbour antibiotic-resistant microbes that can be passed on to humans, she explained.
The study, which was published in the journalPet Record, compiled answers from an online survey that ran for five months between September 2016 and January 2017 of 3,161 pet owners in Australia, Canada, New Zealand, the UK and USA.
Although most animals ate conventional food – 79% of dogs and 90% of cats – only 13% of dogs and around one third of cats were fed a purely conventional diet.
MORE: How to keep stressed pets calm while we are living in lockdown
While researchers admitted that owners were taking control of their pets' health because of "a loss of trust in the pet food industry" they could be unwittingly serving up nutrient-poor diets, which can cause health problems such as kidney issues, diabetes and dry skin.
Dr Dodd advised that as well as pet owners understanding the pitfalls of homemade diets "veterinary healthcare teams must be aware of the potential risks and benefits of these practices and educate their clients to help best meet the nutritional needs of their companion animals."