Why right now is the worst time to buy Chanel bags
The worst time to buy Chanel bags is now, as many shoppers are left dumbfounded by sudden change in the iconic quilted bags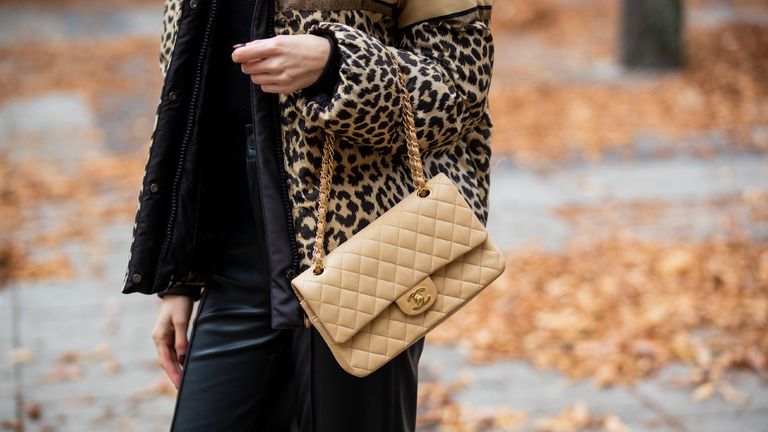 (Image credit: Christian Vierig/Getty Images)
If you're hoping to buy a Chanel bag any time soon, you might want to put the breaks on your purchase—or at least consider what time of year you take the plunge.
Although they're touted as being among the best designer bags worth investing in, as with all investments, a lot must be considered before splurging on a Chanel bag. Sadly for anybody who was hoping to buy one soon, the luxury brand has hiked the price of its classic bags.
The price hike is, according to Reuters, "at a time when strong consumer demand and low stocks in the run-up to the holiday shopping season are boosting their exclusivity."
This isn't the first November the luxury brand has raised prices on their classic bags, having also done so in previous years, including the last four years alone.
---
According to the report from Reuters, "the price of Chanel's Small Classic handbag has gone up by 16% to $8,429 (£6,262) since the end of September."
The price of another popular handbag, the quilted leather 2.55 with a golden chain, had increased by nearly 30%, since December 2020, the Reuters analysis showed.
A spokesperson for Chanel told the publication in an email that the price increase, "only concerns our iconic models, namely the Timeless Classic and the 2.55."
"Like all major luxury brands, we regularly adjust our prices to take into account changes in our production costs and raw material prices, as well as exchange rate fluctuations," the Chanel spokesperson continued.
Price adjustments are made in such a way as to avoid excessive differences between regions, explained the spokesperson.
Reuters added that in June, Chanel's finance chief had told them that the group had not yet increased prices in 2021, but that this could change in the second half, which is in line with Chanel's policy of reviewing prices worldwide twice each year.
Although the end of November's Black Friday deals are often touted as an opportunity to save on luxury brands, Chanel do not partake in any of the annual discounts. Especially when it comes to classics, like their 2.55 Flap Bag.
The bag that spurned a thousand copies, Chanel's iconic 2.55 Flap Bag, is easily one of the most recognizable designer bags of all. Created by Coco Chanel in February 1955, its simple yet effective rectangle shape and signature quilting combines classic elegance and practicality.
If designer bags at bargain prices make you tick, you may be interested in looking elsewhere this year, as other big names in the bag world have been known to take part in the annual shopping event. Take for example the Mulberry Black Friday deals or the unmissable Gucci Black Friday deals which have proven to be hugely successful in the past.