The White Company clothing sale has up to 70% off - these are our top picks
Happy shopping!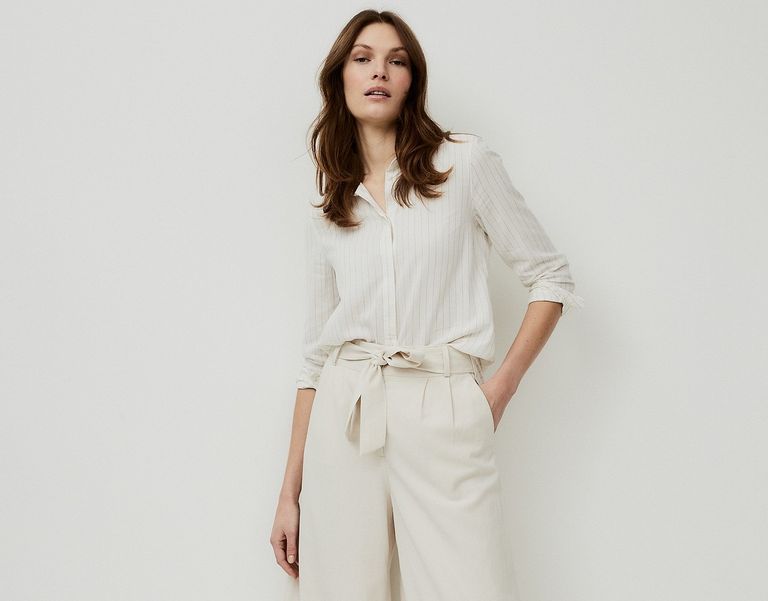 The White Company sale has landed and there are just as many treats as you might expect.
So, if you're looking for an excuse to update your wardrobe, there's plenty to get stuck into - with up to 70% off selected items.
The brand has almost 200 items currently on sale and there's certainly something for everyone with discounts on swimwear, jackets T-shirts, tops, dresses and more.
The White Company's signature style is timeless pieces that look great year after year - no matter what trends come and go. The brand's simple, elegant style can be seen with its comfortable cardigans, crisp white shirts and feminine blouses.
For more clothing deals, don't miss out edit of the best of the Whistles sale
Some standout sale items include a cotton embroidered shirt, which is down from £89 to £53.40 (a saving of 40%), as well as a beautiful polka dot print shirt which has 50% off and is now £29.99.
There are also a number of transitional pieces on sale, which will see you through to the colder months - like the Italian linen-blend blazer, which comes in a natural stone shade or white. It's now £79.20, down from £198. The brand also has some versatile wide front trousers on sale, which work well for this time of year when it's not yet cold but no longer warm. These have 50% off and are now £49.
With the winter looming, now is the perfect time to stock up on knitwear and The White Company has plenty to offer in that department. Add a pop of colour to your wardrobe with the brand's colourblock blue V-neck jumper, which is £49. There's also the shawl-collar cardigan which is on sale for £69.50, down from £139.
There are some great discount on winter coats, too. Save £300 on the merino sheepskin cocoon coat, which is now £696.50, and pocket over £200 with the brand's check coat, which was previously £298 but is currently £89.40.
Merino Sheepskin Cocoon Coat - was £995, now £696.50
VIEW NOW: Merino Sheepskin Cocoon Coat - was £995, now £696.50
Cotton Voile Spot-Print Shirt - was £59, now £29.50
VIEW NOW: Cotton Voile Spot-Print Shirt - was £59, now £29.50
Cotton Embroidered Shirt - was £89, now £53.40
VIEW NOW: Cotton Embroidered Shirt - was £89, now £53.40
Cotton Shawl-Collar Cardigan - was £139, now £69.50
VIEW NOW: Cotton Shawl-Collar Cardigan - was £139, now £69.50
Check Coat - was £298, now £89.40
VIEW NOW: Check Coat - was £298, now £89.40
Button-Front Wide-Leg Trousers - was £98, now £49
VIEW NOW: Button-Front Wide-Leg Trousers - was £98, now £49
Blazer with linen - was £198, now £79.20
VIEW NOW: Blazer with linen - was £198, now £79.20
Cotton-Wool Colourblock V-Neck Jumper - was £98, now £49
VIEW NOW: Cotton-Wool Colourblock V-Neck Jumper - was £98, now £49