The 9 best autumn candles to buy this season for a comforting, warming scent
We've tried and tested the latest candles for autumn, from budget picks to luxury offerings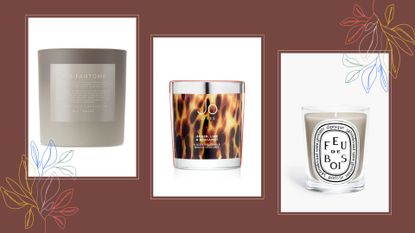 (Image credit: Future)
woman&home newsletter
Sign up to our free daily email for the latest royal and entertainment news, interesting opinion, expert advice on styling and beauty trends, and no-nonsense guides to the health and wellness questions you want answered.
Thank you for signing up to Woman & Home. You will receive a verification email shortly.
There was a problem. Please refresh the page and try again.
The best autumn candles should be comforting, relaxing and reminiscent of the change in seasons, where fruitier, lighter scents make way for more rich and heady fragrances.
And it's not all about pumpkin-spiced scented candles to capture the essence of everything the plentiful autumn season has to offer. We've tested a variety of different candles which feature notes such as patchouli, cedarwood, sandalwood and even crisp pear, sweet orange and lavender, so there's something for everyone in our curated list for 2023.
Here's our edit of the best scented candles to buy right now to scent-scape your home throughout this autumn.
The best candles for autumn 2023
Why you can trust Woman & Home Our expert reviewers spend hours testing and comparing products and services so you can choose the best for you. Find out more about how we test.
Image 1 of 2
1. Aery Living Cedar Scented Candle in Cedar, Cinnamon and Bergamot
Best autumn candle overall
Specifications
RRP: £30 (UK only)
Weight: 280g
Burn time: 50 hours
Wax: Plant-based wax
Notes: Bergamot, pink pepper, orange, cinnamon, nutmeg, cedarwood and patchouli
Reasons to buy
+
Minimalist clay pot vessel that can be reused afterwards
+
Classic autumn scent
+
Subtle fragrance that's not too intense
+
Vegan and cruelty-free
When you think of autumn scents, cinnamon and bergamot are likely to come to mind. This stunning scent from Aery Living combines classic autumn notes of bergamot, cinnamon, nutmeg and cedarwood with fresher notes like pink pepper and orange; there's also patchouli, for that extra comforting, warming element and a bit more depth.
Despite so many scent profiles going on, there's still a really subtle fragrance to this candle, which matches its sparse, Hygge-inspired presentation in a simple white clay pot (which could later be used as a mini plant pot).
We found that the pot sits comfortably on top of its lid when turned upside down, and the fact you can pop the lid back on after burning (once the wax and wick have cooled down), means it can be stored away easily.
If you're looking for 21st birthday gift ideas or a Christmas gift for the mother-in-law who has everything, this candle is truly relaxing while still being subtle enough to have burning while hosting friends and family.
Plus, being made from plant-based wax, the candle is vegan and cruelty-free, and for every order placed, Aery will plant a tree, and they use recyclable packaging for your order.
Image 1 of 2
2. Autumn Signature Candle The White Company
Best fruity autumn candle
Specifications
RRP: From £22/ $29
Weight: 140g
Burn time: 33 hours
Wax: Natural and mineral wax
Notes: Pear, Quince and Amber
Reasons to buy
+
Refreshingly light autumn scent to gently transition seasons
+
Powerful scent that fills the room even when not lit
+
Burns evenly to ensure the wax doesn't remain around the edges
Reasons to avoid
-
If you want your candle to look autumnal in design
-
The lowest burn turn we tested
The first note you detect when you open this candle is the fruit, which is a refreshing change for a candle made for the colder seasons. The deliciously fruity fragrance is the blend of crisp pear, quince and apricot to conjure up visions of harvesting summer fruits.
The scent is 'inspired by afternoons spent picking fruits from the orchard beneath the dappled sunlight' and you really feel that essence when you light this candle.
Because the aroma is fresh and uplifting it doesn't feel heavy and too wintery, like some of the other seasonal best-selling White Company scents. Instead, it offers a lighter citrus scent that lingers in the air for hours after burning. It's the ideal scent to transition from summer to autumn, gently easing the senses into a new season.
The seasonal fruity scent features undertones of warming musk and amber to give it depth to produce a rich, welcoming fragrance that marks the change in season subtly but with distinction.
We have to look for a downside, though, which is that compared to all the candles we tested, the candle itself doesn't look very autumnal and therefore won't transition your decor.
Image 1 of 2
3. Rituals The Ritual of Mehr Sweet Orange and Cedarwood Scented Candle
Best autumn candle for self-care
Specifications
RRP: £26.90 (only available in the UK at the moment)
Weight: 290g
Burn time: 50 hours
Wax: Soy wax
Notes: Sweet orange and cedarwood
Reasons to buy
+
Heavy vessel that can be repurposed
+
Zingy yet comforting scent
+
Made from natural wax
Reasons to avoid
-
Might be too fruity for some tastes
While most autumn candles focus on a blend of heavy, woody notes in the name of comfort, this Rituals option includes sweet orange to balance out the smokiness of cedarwood.
The unique inclusion adds to this 'mood-enhancing' fragrance; as the days get shorter and we find ourselves researching how to combat SAD due to the lack of natural sunlight, this comforting scent could help to lift your post-summer mood.
After burning the candle for two hours (as the brand recommends), we definitely noticed a sweet, fresh and zesty orange scent. This perfectly balanced out the warmer notes, and it was a far cry from a scent like the Diptyque Feu de Bois.
This is certainly an uplifting fragrance, and it's nice to get a change from the more intense, woody scents we're used to seeing when autumn rolls around, but the fruitiness could definitely be a touch too much for some people.
As per the M.O. of Rituals as a brand, this is a 'self-care' scented candle which we can see ourselves lighting when in the bath or doing one of the best hair masks. At just under £30, this isn't really a budget-scented candle, but for the size, this is a wise investment or gift.
Image 1 of 2
4. Yankee Candle Mulled Sangria Scented Candle
Best sweet autumn candle
Specifications
RRP: £31.99 (only available in the UK at the moment)
Weight: 567g
Burn time: 60-100 hours
Wax: Soy wax blend
Notes: Mulled apple, orange, peppercorn, pear, cinnamon sugar, cider spices, apple brandy, vanilla bean and cedar.
Reasons to buy
+
Distinctive glass tumbler
+
Excellent value for money
+
Very high burn time
Reasons to avoid
-
Quite a sweet scent
-
Other candles look more 'high-end'
It should come as no surprise that Yankee currently offers a variety of dedicated autumn candles, so it was hard to pick just one. We went for the new Mulled Sangria, a sweet scent which brings to mind cosy drinks with friends. Top notes of orange, peppercorn and mulled apple blend into mid notes of cinnamon sugar, cider spices and pear, with base notes of cedar, vanilla bean and apple brandy rounding out the scent.
With such an array of warming notes, we love that this candle could also be burned in winter and during the festive season, but the rich scent definitely makes us think of autumn.
The soy wax candle comes housed in the distinctive Yankee tumbler, with a secure lid that can be used as a coaster for the candle while it's burning. The burn time also claims to be up to 100 hours, which is the highest of any of the candles we tested.
It's always worth keeping an eye out for the latest Yankee Candle deals to save on their best-selling scents through the seasons.
Image 1 of 2
5. Jo Loves Amber, Lime and Bergamot Home Candle
Best citrusy autumnal scent
Specifications
RRP: £55/$68.90
Weight: 280g
Burn time: 37.5 hours
Wax: Plant-based wax
Notes: Lime, patchouli, amber, cedarwood, suede and bergamot.
Reasons to buy
+
Decorative and stylish glass vessel
+
The scent lingers for hours
Reasons to avoid
-
More expensive that others we tested
Housed in a stylish leopard print vessel, this Jo Loves scent is just as rich and satisfying as you'd expect from the iconic perfume brand. With notes of patchouli, lime, amber, suede and bergamot, this cosy and woodsy scent includes typical autumnal scents.
Initially, we found it hard to detect the lime fragrance that it claimed to feature, but after a while, there's a subtle zestiness that cuts through the more heady scents.
When we tested this candle, we found that the smell filled the room and didn't disappear for hours after we had blown out the flame.
This isn't the most autumnal scent out of all the ones on our list, but it is a really comforting, lovely candle which is made even better by its gorgeous presentation which produces a lovely warming glow when lit – which in itself feels like a nod to autumn.
Image 1 of 2
6. Diptyque Feu de Bois
Best luxury autumn candle
Specifications
RRP: From £35/$42
Weight: 190g
Burn time: 20-120 hours, depending on size
Wax: Blend of waxes
Notes: Woodfire
Reasons to buy
+
Attractive packaging
+
Strong but fresh scent
+
Fragrance lasts long after the candle is out
Reasons to avoid
-
Not vegan or cruelty-free
-
The medium size is fairly small
Diptyque was always going to feature on any list of the best scented candles; the French perfume house is well-known for creating subtle, unique scents. For a classic autumnal candle, we chose Feu de Bois, or Wood Fire, which invokes nights by the fire and is one of the best Diptyque candles.
The candle definitely reminds us of campfires and the woody scent is very strong, but there's still a freshness here that stops it being overwhelming. And of course, the now-iconic vessel didn't disappoint, with the olive-coloured wax providing a nice alternative to the darker shades we saw with most autumnal candles.
The only downside is the price, which won't come as a surprise to any Diptyque fans. The 'classic' size is £56 on the brand's site, but it was one of the smallest candles we tested.
While the scent definitely stuck around even after blowing out the flame, this is still something of an investment for a scented candle – but a worthwhile one to emulate effortless Parisian-style decor.
Image 1 of 2
7. M&S Dark Amber and Vanilla 3 Wick Candle
Best budget autumn candle
Specifications
RRP: £17 (UK only)
Weight:
Burn time: 45 hours
Wax: Natural wax
Notes: Lavender, cedarwood, spiced clove, patchouli and amber.
Reasons to buy
+
Excellent value for money
+
Generously sized which will last for ages
Reasons to avoid
-
Scent could offer a little more depth
This M&S candle is the least expensive on our list, and considering the reasonable price and the sheer size of the candle, we think it's great value for money. The three-wick vegan candle is truly huge, so if you're looking for an option that will become the centrepiece of your table, look no further.
The glass jar has a smoky effect which, combined with the rich purple shade of the wax, makes this an attractive candle to have burning during cold, dark evenings. We found the scent to be pretty subtle, with a pleasing mix of lavender, amber and cloves being the most dominant notes.
There was still a sweetness there, too, without being sickly. If you like to have a candle burning for most of the day, this one won't become unbearable after a few hours and the three wicks also mean that the scent is evenly distributed around the room.
Image 1 of 2
8. Boy Smells Iris Fantôme
Best unique autumn candle
Specifications
RRP: £50/$44
Weight: 240g
Burn time: 50 hours
Wax: Beeswax blend
Notes: Black pepper, orris, carrot seed, patchouli, vetiver, smoked sandalwood and cade.
Reasons to buy
+
Strong woody scent
+
Great for gifting
Reasons to avoid
-
Smell is very intense when in the box
-
Very expensive
When unlit, the scent of this candle is extremely strong: an intense, woody smell emanates from Iris Fantome before it's even out of the box. But fear not: once the candle is lit and the scent begins filling the room, it's a much more palatable smell.
Made from coconut and beeswax, the unique candle sits in a two-tone grey/lilac vessel which can easily be repurposed once the 50 hours of burn time is up.
Both the packaging and the vessel are gorgeous, and while £50 is not cheap for a candle, this would make a really thoughtful and lovely Christmas gift for her.
The strongest notes in this candle are the smokey, peppery ones, but there's also orris, carrot seed and patchouli, alongside the dominant notes of cade, black pepper and smoked sandalwood.
Image 1 of 3
9. The Flora Lab Sweet Smokin' Bourbon
Best sustainable autumn candle
Specifications
RRP: £19.95
Weight: 180ml
Burn time: 30-35hrs burn
Wax: Natural wax
Notes: Honey flower, crushed tobacco leaves, tonka bean
Reasons to buy
+
Great eco credentials
+
Signature sweet scent
+
Slow burn time so it doesn't burn out too quickly
Reasons to avoid
-
Zoned scent that doesn't fill larger room
We loved this deliciously rich scent that smells like a sweet comforting tonic on a cold evening. The smell is a perfect blend of smokiness and sweetness with notes of sweet honey flower, crushed tobacco leaf and bourbon, to add a luxe ambience to any space to signal autumn without feeling too heavy.
The petite tinted glass jar emits a lovely warm glow to add to the ambience while alight. A simple gold screw lid is ideal for keeping the candle dust-free when not in use – looking rather like a jar of harvested orchard produce, that adds to the autumn appeal.
In addition to the pleasing scent, we were big fans of the story behind this autumn candle. Sustainability is at the heart of this female-founded brand, prioritising the planet at every step. Each candle is hand poured, using natural wax and the brand continually sources sustainable, ethical and cruelty-free ways of creating bespoke scents, all inspired by the natural world.
While the aroma is strong it didn't fill the larger rooms we tested it in, so we'd recommend zoning your smaller rooms with this alluring scent.
How we tested the best autumn candles
Strength of the scent: While nobody wants a scent that makes them feel queasy or is too overwhelming, we thought about how much the candle we were burning actually reflected the notes and general fragrance that was on the box. We also noted how much the scent lingered after burning the candle.
Burn time: One of the most important factors of purchasing a candle is how long it will actually last you. With lots of the burn times of these candles being up to 50 hours, there weren't enough hours in the day to put each of these claims to the test, but we did light the candles for several hours at a time to get a feel of how the scent matured and how much of the wax had burned.
RRP: Scented candles shouldn't be too much of an investment, but certain brands will certainly cost you a little extra. We tested a range of candles at different price points, so whether you're looking for a luxurious gift or just want something cheap and cheerful, there are different options in our list.
What is the perfect autumn smell?
While scents are certainly subjective, there are particular notes you can usually expect to see in an autumn candle. These often represent darker nights, woodfire, warming fragrances and scents that have a relaxing feel.
Nicola Elliot, founder of fragrance brand Neom Organics, agrees, telling us that "autumn is fragrances like vanilla, patchouli, cedarwood and sandalwood." While autumn candles often contain a mix of these stronger notes alongside more fresh or fruity ones, Elliot says that "woody, golden, warming and comforting fragrances that make you feel cosy inside out" are what autumn scents are all about.
Amanda Morgan, UK Managing Director at Diptyque, echoes this sentiment, telling us that "for autumn and the cooler months, scents with woody, resinous notes are a perfect way to create a cosy atmosphere."
Sign up to our free daily email for the latest royal and entertainment news, interesting opinion, expert advice on styling and beauty trends, and no-nonsense guides to the health and wellness questions you want answered.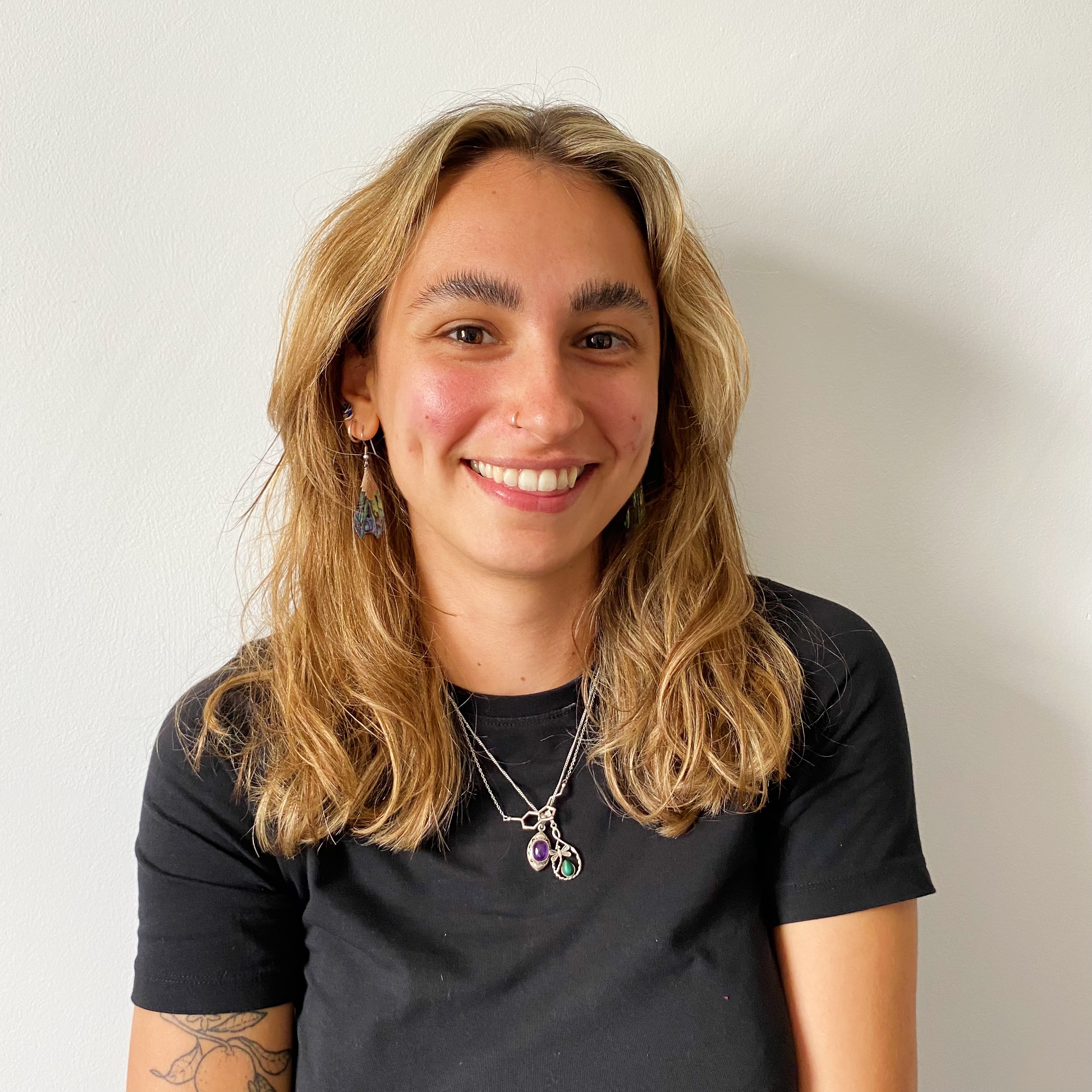 Hannah is the UK Shopping Writer for woman&home. As a shopping writer, Hannah has written on everything from period pants to wine subscriptions, and is especially interested in sustainable alternatives to well-known products, as well as books and homeware accessories.
Before she joined the team at woman&home Hannah headed up the social media accounts for Wonderland in 2019, where she was also a Contributing Editor for the magazine's sister titles. During the COVID-19 pandemic, Hannah also explored evolving shopping trends at New York Magazine's The Strategist UK, researching everything from face masks to status candles and even pens.