Holly Willoughby's affordable Warehouse dress is back in stock - but be quick, it's selling out fast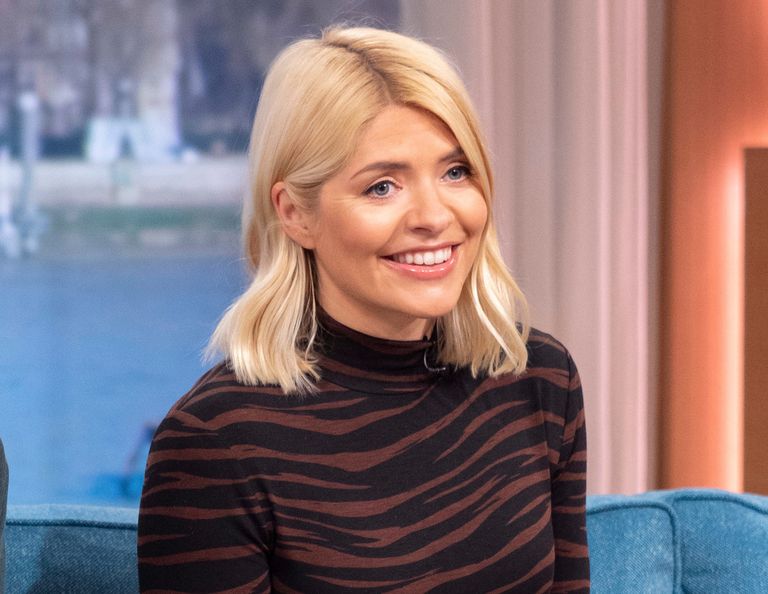 (Image credit: Ken McKay/ITV/REX/Shutterstock)
Holly Willoughy rarely gets in wrong when it comes to her choice of outfit, whether she's wowing in ball gown on the red carpet or wearing something from the high street on This Morning.
And on a recent episode of the show, she nailed it yet again, with a stunning pick from one of our favourite high street stores.
The 37-year-old took inspiration from one of the biggest trends of the moment, animal print, when she chose a gorgeous tiger print midi dress from Warehouse.
She debuted the look on her Instagram account before appearing on Instagram, revealing that she'd paired it with some black boots from Sandro.
Fans loved it, with one commenting on the photo saying, 'love this dress so much @hollywilloughby 💃💃,
A second said,'Oh misses that's very chic ❤️', while another of her 5.3 million followers wrote, 'Love this one x'
Holly's dress is one of her most affordable picks yet, selling for just £42. So it shouldn't come as a shock that it's selling out very fast online!
At the moment, the dress is unavailable in size eight, 12, 14, 16, and 18, but is still on sale in a six and a 10. If either of those are your sizes, you can shop the dress here.
It's certainly a brilliant way to channel the current trend for animal print. Wearing it in one statement piece, such as a dress or a blouse, allows you to scale back the rest of the outfit and let the stand-out design speak for itself.
But if your size is sold out in Holly's dress, it seems there are plenty of other tiger print pieces available to buy at Warehouse.
In fact, the shop has numerous pieces in the exact same print, including a £39 pencil skirt, a blouse for the same price, and even a stylish shirt dress for only £55, which looks pretty similar to Holly's own midi dress.