The best bags for under £30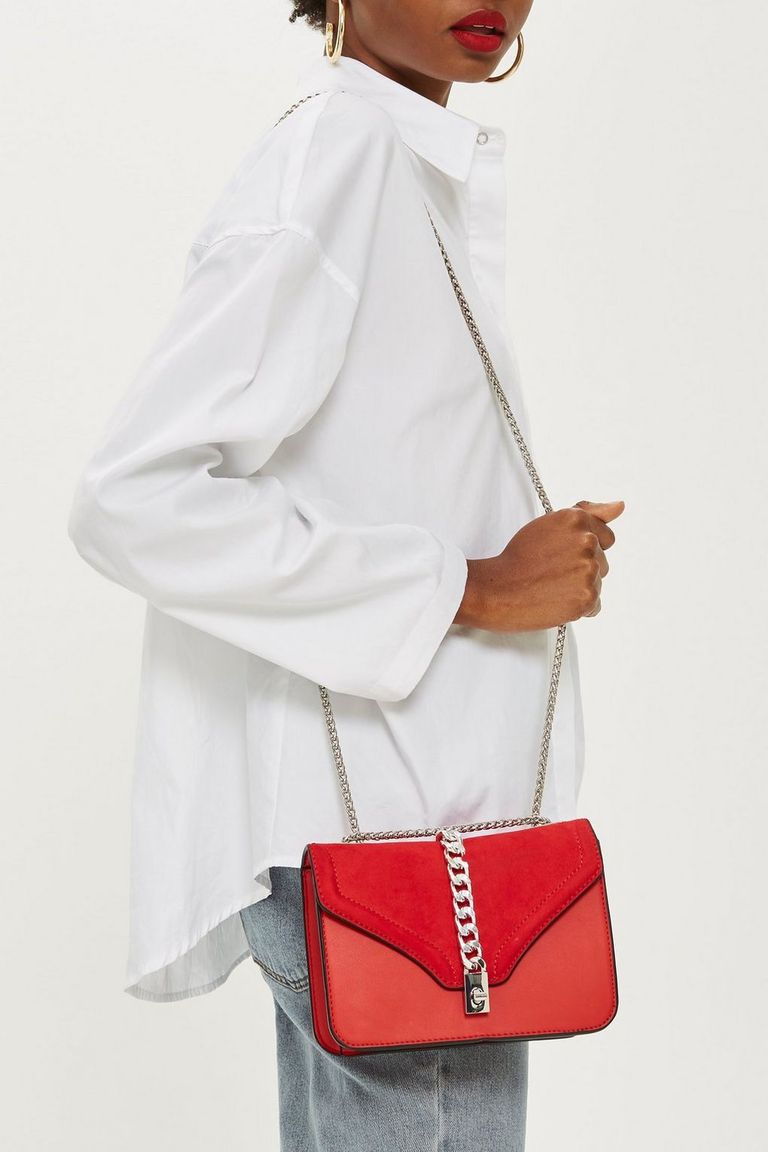 With AW18 on the horizon, it's time to treat yourself to a shiny new bag. And for under £30 - staying on top of the style scene is easier than you think.
Playing it safe isn't the way to earn major style points; amp up this everyday accessory by trying out a new shade, shape or fancy finish. This season you're in luck because a fabulous new bag doesn't need to break the bank, well at least we don't think so. For under just £30 you will be able to buy a bag so ridiculously stylish, that women will be chasing you down the street to ask you where it's from. Then watch their faces in disbelief when you reveal it's not only from the high street but at an affordable price too.
This year it's all about making a statement with your accessories. Gold hardware, bright hues, soft to touch textures or interesting handles and shapes are the main components that this season has to offer when it comes to handbags. Staying on top of the trends is a sure way of fooling everyone into thinking it's designer. The fabric also plays a big part. Avoid anything too shiny, or that doesn't retain it's shape, or has poor stitching. All tell tale signs that this bag isn't going to last long.
One bag making a big splash on social media is this velvet barrel bag from M&S, and we can see why. In a quirky shape, rich luxe colour and for only £29.50, we can see why it's flying off the shelves.
Want some more? Here are some other fabulous bags under £30...
Buy now for £20 from Dorothy Perkins
Buy now for £30 from Accessorize
Buy now for £25 from Accessorize
Buy now for £29 from Warehouse
Buy now for £25 from River Island
Buy now for £19.99 from New Look
Samantha Rnic is a fashion stylist and writer from Colchester. She has worked for titles such as Grazia, The Sun and Look magazine. She is currently studio bookings manager at Matches Fashion.