Why our Beauty Ed will be wearing Maybelline Superstay Matte Ink this Christmas
It's drink-proof, mask-proof and 16th dip in the Celebrations tin proof - what more could you want?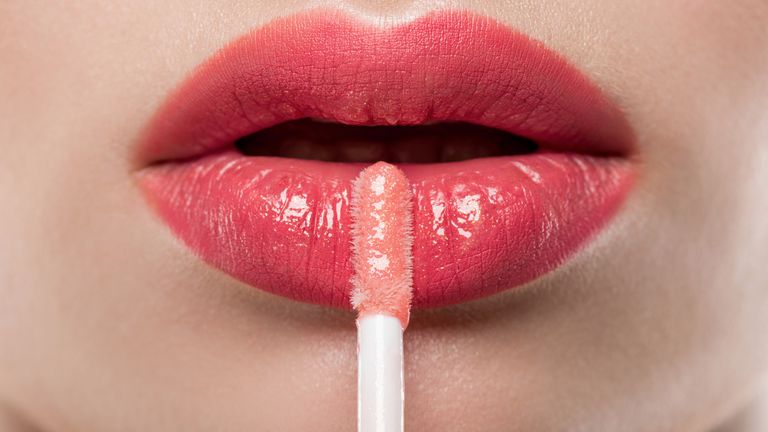 (Image credit: Getty Images)
There are products I know I'm going to love before I even try them (see: stupidly pricy bath oil and hardcore acid peel pads from doctor-owned skincare brands) And then there are products that come along take me completely by surprise, like Maybelline Superstay Matte Ink.
Heavily-pigmented matte lippies are not generally my thing. I find most of them a bit much to look at and not nearly comfortable enough to wear. But here we are (pull out your 2020 cliché bingo card now, folks) in famously 'unprecedented times' with Christmas of course 'looking different this year' and here I am planning a punchy berry lip on the big day courtesy of this magical tube of £9.99 liquid lipstick. (opens in new tab)
So why is Maybelline Superstay Matte Ink my Christmas Day companion? Firstly, never has a long lasting liquid lipstick lived up to it's name so well. It honestly, truly stays put through anything.
Example - I tested it by applying the boldest red then eating pizza (not with a knife and fork, mind - the proper way with my fingers) I made no concessions to my carefully applied red lip, ate with the abandon of a woman in but a slick of balm and only checked my mouth once I'd finished. It hadn't moved a millimetre. As you can imagine this also means it doesn't rub off onto the rim of drinks glasses or make a grubby mess inside your face mask. Both of these things feature prominently in my 2020 festive plans.
(opens in new tab)
(opens in new tab)
Aside from brilliantly stubborn wear the colours are amazing. There isn't a shy, sheer shade here and, actually, I'm up for that this year. I don't know if you're planning a bubble celebration or Christmas day à deux like me, but chances are you're keeping it small. So while my waistband will be making concessions to our relaxed celebration, I still want to channel waist-up fabulousness for some virtual family quiz action.
Bold lipstick says hey, it's party time, and speaks of special effort (even if that effort was about five minutes at 11am that's payed dividends until conking out with a leftover sandwich twelve hours later) It also won't get on the sandwich by the way - there's something particularly grim about lipstick smears on white bread, isn't there?
Shade-wise, I'll be wearing Ruler, £9.99, Superdrug (opens in new tab), a glamorous berry, on the day. I also love Pioneer, £9.96, Amazon (opens in new tab), a classic pillar box red and Dreamer, £4.98, Amazon (opens in new tab), a Bardot referencing baby nude pink. Exfoliate and hydrate your lips well before applying (I love Tinker Taylor Lip Scrub, £20, Liberty) (opens in new tab) and take the time to apply carefully, with a cotton bud or two to hand to neaten up the edges.
This isn't a shove it on without a mirror kind of product. Precision is required for the first few minutes but you'll be rewarded with the most high-impact, low-maintenance lip look imaginable.
All the better to eat, drink and be merry (oh, and wear your mask) with.

As woman&home's Beauty Channel Editor, Fiona Mckim has tried more products than she's had hot dinners and nothing makes her happier than raving about brilliant finds on womanandhome.com or her instagram grid (@fionamckim if you like hair experiments and cute shih-tzus). Fiona joined woman&home as Assistant Beauty Editor in 2013 under industry legend Jo GB, who taught her everything she needed to know (learn about ingredients and employ extreme cynicism). She has since covered every corner of the industry, from interviewing dermatologists and celebrities to reporting backstage at Fashion Week and judging the w&h Beauty Awards.