Estée Lauder Futurist Hydra Rescue review: can full cover foundation be dewy too?
Considering buying Estée Lauder Futurist Hydra Rescue? Here's everything you need to know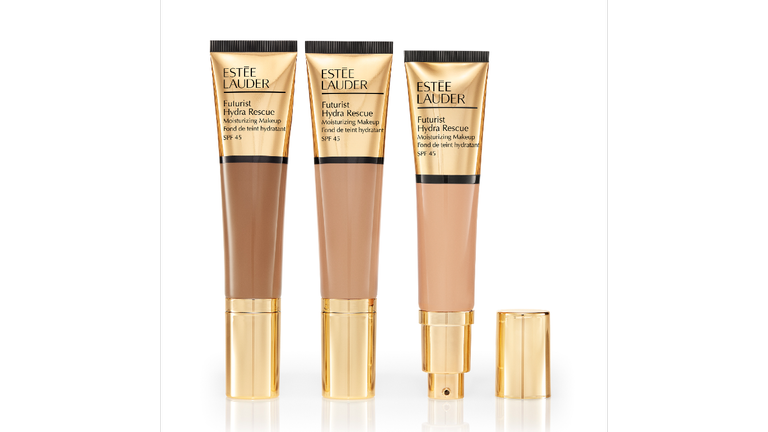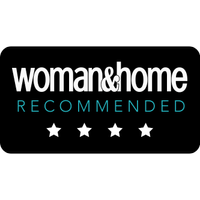 (Image credit: Estee lauder)
Estée Lauder is best known for matte, full-cover foundation formulas like the iconic Double Wear. This is a different proposition but if you're searching for a foundation to add glow to dry skin then it could fit the bill very nicely.
Reasons to buy
+

Hydrating formula combined with medium pigment

+

Soothing skincare ingredients

+

Blurring finish

+

Sun protection
Reasons to avoid
-

Colour matching may be tricky

-

Too sheeny for oily skin
When we think about Estée Lauder, we think of sophisticated grown-up formulations. And when it comes to the best foundation, "grown up"' translates to a bit more coverage, skincare ingredients, SPF and a polished finished look. Futurist ticks those boxes but brings something new to the table – bags of moisture and a hyper-glowy finish.
It's Estée Lauder Futurist Hydra Rescue's radiance and juiciness combined with medium-to-full coverage that makes it an unusual and appealing proposition.
Generally speaking, foundation formulas tend to swing one of two ways: either they aim to be matte, full coverage and hard wearing, or sheer, radiant and moisturising. Obviously many sit somewhere along this spectrum, but it's quite rare to find one that combines elements from either extreme, and does it so well.
Aside from robust cover and a dewy finish, Hydra Rescue includes plenty of bonus skincare ingredients, such as probiotics and nourishing chia seed extract, as well as the most important skin active of all – high-factor sun protection. The unusually loose texture makes blending a breeze but could be messy. Having said that, clever pump packaging ensures the lining of your make-up bag will remain clean and dribble-free.
Estée Lauder Futurist Hydra Rescue Specifications
Price: £36 for 35ml
Coverage: Medium to full
Shades and inclusivity: 20 shades – 6 light, 6 medium, 8 deep, with cool warm and neutral undertones
Added extras: Probiotics, ionised water and a virtual try-on function for online shade matching
Who should buy it?
Anyone with dry or dehydrated skin will love the hydrating properties and sheeny finish, but that's not to say this won't work for other skin types. I have combination skin and found the dew factor very welcome, simply topping up my shiny nose and chin with a little powder as needed.
The coverage is higher than you might expect from a hydrating base, so will suit if you prefer a decent amount of pigment. If you have sun spots, redness or mottled skin you may well be a fan. If you really only like the sheerest of tints this probably isn't the one for you. Those with extremely oily skin, or who are prone to hot flushes might also want something with less glow, as it could look a little slick.
Estée Lauder Futurist Hydra Rescue Key ingredients
The ingredient that Futurist Hydra Rescue shouts loudest about is IonCharged water. This is essentially nice, skin-loving water that has been put through a process of electrical charging. Electrical charging splits the molecules into those with a positive and negative ionic charge and alkaline or acidic PHs, then these components help the water be accepted into the skin. Translation? Very hydrating.
That aside, the main schtick ingredient-wise is still very much hydration, hydration and more hydration. Nourishing chia seed extract is packed with fatty acids and a great inclusion for anyone with sensitive or irritable skin. It also helps maintain a healthy skin barrier function and reduces trans-epidermal water loss. Translation? Very moisturising.
Also spotted on the ingredient list are old faithful skin softeners like glycerin, hyaluronic acid, nourishing seed oils and emollients like the coconut-derived coco-glyceride. All of this adds up to a loose and nourishing formulation that's very pleasant to blend onto skin. It could definitely get a little bit dribbly on the back of a brush though, so pump judiciously and watch your carpets.
A nice high-factor sun protection like SPF45 is always welcome, and thanks to an already fairly opaque pigment, it's undetectable in the formula. This is particularly notable as the sun protection comes from mineral blocker titanium dioxide, which is generally less irritating than chemical counterparts but can leave a white caste. Not so here, although as always with foundations that contain SPF it's unlikely you'll be applying it thickly enough to get the full benefit of that factor. Do layer up with a separate sun blocker in strong UV light.
Coverage and lasting power
As you'd expect from a medium, buildable base Futurist covers like a proper, grown-up foundation. This sets it apart from lighter bases, BBs and tinted moisturisers that generally offer this level of hydration. A sheer wash of colour this ain't. It would suit anyone with normal-ish skin but who likes to even things out properly and know that it will last for the day.
Decent lasting power usually comes hand in hand with higher-cover bases and Futurist doesn't disappoint on that front. After applying mid-morning (during a record-breaking heatwave I might add) I re-checked at 5pm and it was still very much there, and looking nicely even too. Lesser bases would have melted into submission on my combination T-zone long before lunch.
Shade-wise it's great to see more shades at the deep end of the spectrum than at light or medium. However having only 20 to choose from overall could make finding an exact match for every single skin tone a challenge. We imagine there may well be more shades along soon, as it's even more important to match exactly with high-cover bases like this one.
Estée Lauder Futurist Hydra Rescue Packaging
A handy lightweight tube that's easy to carry and store. Crucially with a loose formula like this the pump dispenser keeps everything neat and tidy.
Application tips
On esteelauder.co.uk, the in-house experts advise, 'Smooth the lightweight, moisturising liquid make-up over skin. Start at the centre of the face and blend outward. This formula builds to a full coverage, depending on how much you use: one pump for medium coverage, two pumps for full coverage.'
As woman&home's Beauty Channel Editor, Fiona Mckim has tried more beauty products than she's had hot dinners and nothing makes her happier than raving about a brilliant find on womanandhome.com or her instagram grid (@fionamckim if you like hair experiments and cute shih-tzus). Fiona joined woman&home as Assistant Beauty Editor back in 2013, working under industry legend Jo GB, who taught her everything she needed to know (clue: learn about ingredients and employ extreme cynicism).