The golden rule Julia Roberts swears by for healthy skin (it's a must)
Julia Roberts skincare secret is an oldie, but a goodie – and one you should never skip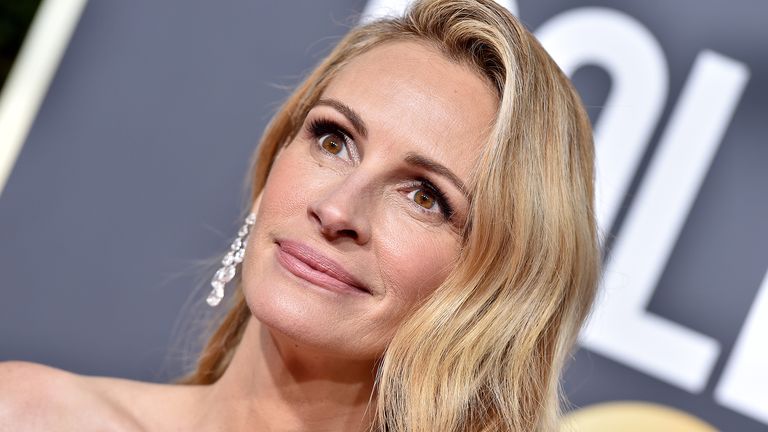 (Image credit: Axelle/Bauer-Griffin / Contributor via Getty Images)
Fact: Julia Roberts is one of the most radiant human beings on the planet (well, it's a pretty safe bet at least). And if like us you've ever wondered how she keeps her skin in such good check, you're in the right place. 
The actress once shared the golden rule for skin health in an interview, and it's an oldie but a goodie: wearing SPF every day. She's touted her favorite formula as Shade SPF 30 ($19).
"As a responsible parent with three kids who love to be outdoors I rely totally on a good sunblock," she told PEOPLE in 2017. "[It] keeps working no matter how sweaty or how much time we spend in the water! It's magical."
The importance of daily SPF that protects against both UVA and UVB is crucial for two reasons, as any dermatologist will tell you. One, it drastically reduces your risk of skin cancer and two, it helps to prevent premature skin aging. 
Another classic skincare rule that Roberts swears by is taking her make-up off before bed every single night. The actress has been an ambassador for Lancôme for over 10 years, and is a long time fan of their Bi-Facil make-up remover (it was in fact her first ever purchase from the brand). 
"A lot of times you take off your eye makeup at night, and the next morning you wake up and look like you already put make-up on!" she told Viva. "But this formula gets rid of every stitch of make-up."
Ensure both of these steps are in your skincare regime and your skin will seriously thank you for it.