Save Money On Your Next Holiday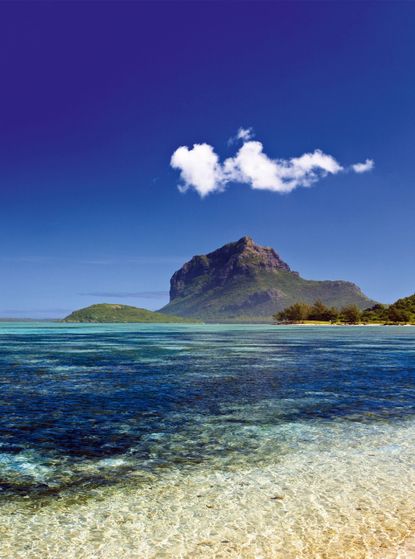 Don't pay full price for your holiday, read our guide on how to find the best deals for your travels...
With winter almost behind us, our minds are wandering to far-flung lands, clear skies and blue seas. Planning that much-needed getaway can seem stressful when you're on a budget, but we've done all the research for you, so you can save money on every aspect of your trip the easy way. From the clever way to book a bargain holiday to the best exchange rates, click through for our tips on bagging a bargain break this year...
Wondering where to start?woman&home escapesmakes finding luxury hotels and holidays at bargain prices easier than ever before. With destinations all over the world at up to 70% off, you can jet off to somewhere luxurious without the expensive price tag. Discover a world of possibilities today...
Shop around for a good exchange rate
Don't just accept the first exchange rate you see, shop around. Even though most providers do now offer 0% commission on foreign currency they still vary in exchange rates. Do some research online first before you change it over. Alternatively, forget about taking wads of cash on your holiday and use a prepaid card, such as The Post Office Travel Money Card (opens in new tab), it works just like a debit but without the charges of spending overseas.
Get haggling
The art of haggling seems to have gone since the days of internet shopping, but its still very much something you can do to nab a good deal. Find accommodation that you're interested in staying in and look online or call the hotel and ask them for their availability and prices. Wait a few weeks and check again. Still available? Then start haggling with them for a cheaper price.
Book early
Everyone says something different about the best time to book your holiday to save money. But if its a big trip with all the family and needs lots of planning, try and book it 11 months before you plan to go. Like all things, the cost of travel and holidays works off supply and demand, the earlier you book the more chance you'll have of finding a huge choice on hotels and flights for a cheaper price!
Book last minute
Just like booking your trip early, booking late can also have some huge bonuses. Be spontaneous and book one or two days before you want to travel. All holiday companies have last minute deals to get rid of any empty plane seats and hotel rooms. They drop the prices drastically which could result in you getting a five-star all-inclusive holiday for half the price! Try it now on lastminute.com (opens in new tab)
Use comparison sites
You can't switch on the TV at the moment without seeing endless adverts for comparison sites, especially hotel specific ones. But they are great at finding you a bargain. Go online and research your hotel or destination, then visit booking site booking.com (opens in new tab) or Trivago to find the cheapest rate!
Villa vs hotel
If there's a big group of you going away then booking a villa might be the cheaper option over a hotel. Booking from a reputable site, you can usually find excellent little hide-aways that give you the ability to enjoy a home-away-from-home holiday. Just imagine, your own pool not to be shared with anyone else, never a fight over the sunloungers, meals to be eaten as and when you want them and no hidden costs to worry about. Bliss!
Travel at night
Travelling at horrible hours may not sound all that fun, but it could save you some serious pennies. Hopping on the ferry from Dover to Calais at night time is almost half the price and jumping on a low cost airline at 3am could save you a bundle. Another top tip for cheap air travel is to fly when no one else wants to - on Christmas Day or New Year's Eve, for example, when there are definite bargains to be had. Visit skyscanner (opens in new tab) for deals.
Package it up
There are a ton of deals to be had by booking a package deal. Sorting out flights, accommodation and car hire separately you may think you're getting the cheapest deals, but when combined it can be costly. Talk to your travel provider and ask them if they can offer you a better deal if you book everything through them, you'll be surprised at the savings! For amazing savings on dream escapes check out our very own exclusive offers here.
Once you've landed
Act as a local does - avoid the tourist restaurants and bars. Consult your guidebook and venture away from the main strips and 'we speak English' signs. Local restaurants normally serve the most amazing food and it's much cheaper than the main touristy haunts. You'll also enjoy a far more authentic experience!