Why we're so excited about Richard Branson's new luxury cruise line, Virgin Voyages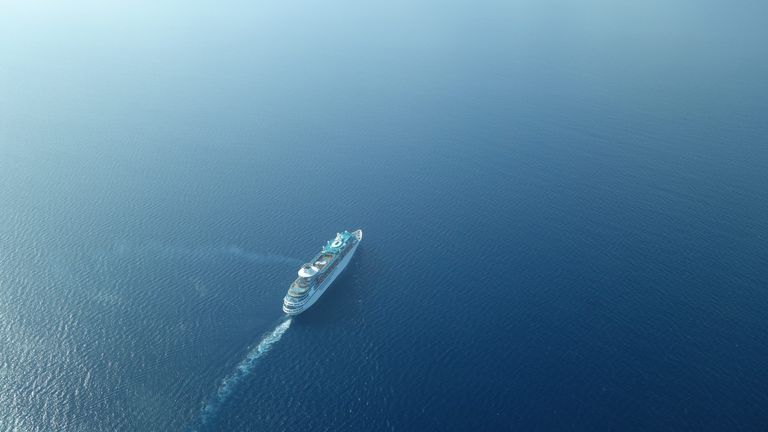 Richard Branson's new cruise line, Virgin Voyages, is set to be a game changer in the industry. Here's what we love about it.
Way back in 2015, Richard Branson's multi-faceted company announced it had signed a deal with an Italian ship builder to create three brand new cruise liners for their forthcoming Virgin Voyages company.
The first ship's maiden voyage will be in 2020, and tickets are officially on sale to board Scarlet Lady, who will launch from Miami and explore the Caribbean, including Cuba, and Mexico.
Since the 2015 announcement, numerous details and ship designs have been released, so here we're revealing the most exciting things to come for Virgin Voyages.
They're making an effort to be green
Cruising is infamous for its damage on the environment, but Virgin Voyages are making use of innovative technology and sustainable practices that will make their cruises far more eco-friendly. There'll be no single-use plastic, and food will be thoughtfully-sourced to ensure as little impact as possible is made.
They're building high-tech ships
Beyond the tech that makes these ships some of the most sustainable on the sea, there are also tablets in every cabin that controls the temperature and lighting in your room, as well as offers access to the internet.
There rooms are cleverly designed too – the sofa turns into your bed at the push of a button.
You'll always been connected
Wi-fi on board traditional cruise liners can be incredibly expensive, but Virgin Voyages has committed to making their connectivity free for all passengers – they've even invested in satellite technology to ensure there are no blackout periods on board.
The entertainment is set to be eclectic
Virgin describes its entertainment offering as "If banjo-playing drag queens hosted an art battle at a music festival". No, we're not entirely sure what that means either, but we're excited to find out just what they've got in store. The on-board nightclub, The Manor, has a sexy, 70s vibe and the theatre seats but most exciting is the private beach club they are providing in Bimini, the Bahamas, where there are DJs all day and cocktails served to your swing chair.
There's a wellbeing programme to rival any retreat
Yoga, pilates, state-of-the-art gyms… They've thought of everything here. There's a jogging track around the ship, an outdoor yoga studio and a stunning spa.