Firefly Lane star Katherine Heigl looks unrecognisable with her new hair
Bye bye blonde.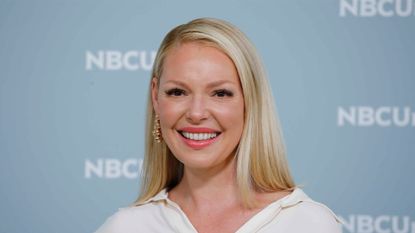 (Image credit: KENA BETANCUR /Getty Images)
After a long break from the spotlight, Katherine Heigl's new hair is all we can talk about today. Netflix series Firefly Lane is set to be our new feel-good binge watch and for her role as sassy media pro Tully Hart, Heigl swapped her trademark blonde locks for a new dark brunette hue.
Since the actress, 42, burst onto the scene in Grey's Anatomy over 15 years ago, she has been blonde, and her total makeover has left her almost completely unrecognisable.
Heigl even turned her transformation into a family affair with her kids getting haircuts alongside her before filming took place last year. The picture of the star sporting a sleek, chin-grazing bob and sitting with her son is captioned: "Fresh cuts for the Kelley's. The girls were no where to be found for these pics...or they're hiding cause they don't want to be in the pic...but every one of us got our hairs done and we feel fine! PS. I will capture the girls cuts one way or another...they can't hide forever. 😏"
More from woman&home:
Best mascara (opens in new tab)– lengthen, define and volumise your lashes with our favourite formulas
Best eye cream (opens in new tab): our favourite formulas for every skin type
Best foundation (opens in new tab): Our favourite formulas for all skin types


The Suits star then posted a second solo selfie a few hours later and is seemingly loving her new look:
"I literally have nothing to do and no where to go today but I was dying to play with my new haircut...once it was all styled and pretty I figured I should complete the look with a touch of lipstick...and foundation...and blush...and brows...and eye shadow...now I'm all done up with no where to go. And I'll have to spend an extra 15 mins washing this all off tonight...I didn't really think this through. 🙄"
Those Izzie Stevens fans among us may take a little more persuading.
Fiona Embleton is a beauty writer who is now Acting Beauty Editor at Stylist. She is obsessed with Isabel Marant and cats.