Chanel wants you to wear metallic mascara - and it suits every eye colour and skin tone
Your lashes deserve the very best.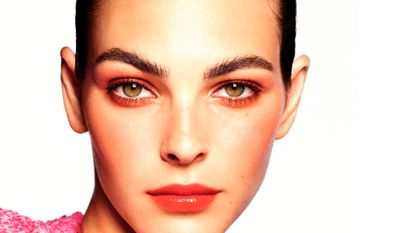 (Image credit: Chanel)
They say 'the eyes have it' - well they're certainly taking centre stage now that face masks have become the norm. You may still be loyally applying your best mascara (opens in new tab)daily but the fact that we are all at home gives you time to try something new...like a shot of metallic mascara. Enter Chanel Le Volume de Chanel mascara in Metal Terracotta, with burgundy, coppery sparkles that play up the eyes in an almost magical way.
Much like a raven's wing bathed in sunshine, with every flutter, light catches your lashes making them positively glisten.
The original Chanel Le Volume de Chanel made headlines as the first-ever mascara to feature a 3D printed brush. The granular surface of the brush grabs onto lashes while honeycomb-like holes absorb the formula so when you swipe it on, you get the exact amount of coverage needed and extreme volume with no clumps.
Metal Terracotta uses the same technology, just with a shade switch up from inky back.
Don't be intimidated by colored mascara, either - think of it as adding a playful tint to your lashes. Better still, by judiciously choosing this particular shade, Chanel has ensured it makes every eye colour and skin tone sing. It also walks the fine line between packing on pigment and just being subtle enough for people to know something's different about your makeup.
Chanel Le Volume de Chanel in Metal Terracotta forms part of the Les Fleurs de Chanel Spring-Summer 2021 Collection, which is available now.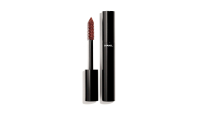 (opens in new tab)
Fiona Embleton is a beauty writer who is now Acting Beauty Editor at Stylist. She is obsessed with Isabel Marant and cats.