The Queen won't watch Meghan and Harry's Oprah interview
The show will air tonight in the US and tomorrow in the UK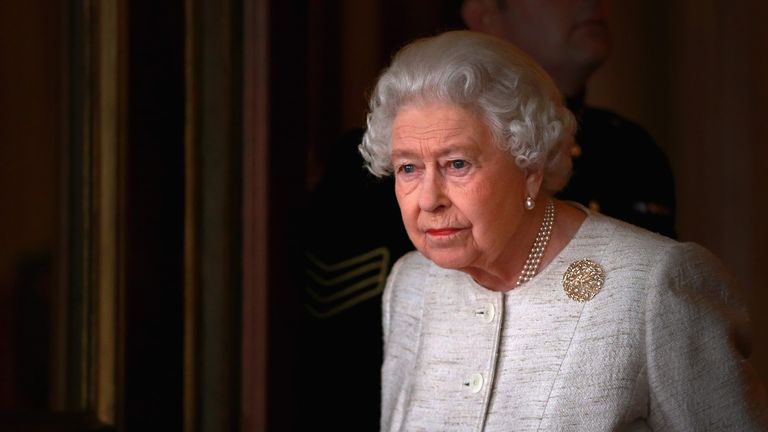 (Image credit: Chris Jackson / Staff Getty)
By Sarah Finley
Unlike most of the world, it has been revealed that the Queen won't be tuning in to Oprah's interview with Harry and Meghan.
·   The Queen will be very busy and has her own agenda to stick to –  sources claim.
·    Harry and Meghan's long-awaited interview will air tonight in the US, and the UK tomorrow, and see them both revealing details about being part of the royal family.
·    In other royal news, Kate Middleton rewears these Accessorize earrings.
According to the Sunday Times, the Queen and the rest of the royal family will ignore the interview and will be  "focusing on the big issues".
A source close to the Queen told the Times:  "You will see next week Her Majesty has quite a few things going on. I don't think anyone should expect Her Majesty to stay up and watch the interview. She won't.
"What should Monday really be about? Children going back to school, the effectiveness of the vaccine programme — these are the big issues the royal family wants to focus on, not news about the circus that is Oprah and all things Sussex."
Teaser trailers for the interview have been circulating over the last week, which shows the Duchess of Sussex accusing the royal family of 'perpetuating falsehoods' about her and Prince Harry.
More from woman&home:
• Best air purifiers to cleanse your home
• Get all zen with our pick of the best yoga mats
• Try these best pillows for your dreamiest night's sleep yet
While another trailer also showed Prince Harry opening up to Oprah Winfrey about Princess Diana. The Duke of Sussex shared his fears for the future with the veteran TV host, alluding to his late mother's struggles under the spotlight.
"My biggest concern was history repeating itself," he said, most likely in reference to Princess Diana's untimely death in 1997.
Meghan was again in the spotlight this week when news arose that she faced a 'bullying complaint' made by one of her closest advisors during her time at Kensington Palace.