The best air purifiers to improve air quality in your home
Our expert tester assessed the best air purifiers to discover which were best for removing dust, allergens and even bacteria and viruses from your home
Included in this guide:
1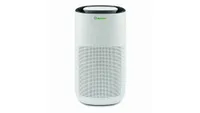 MeacoClean
CA-HEPA 76x5
2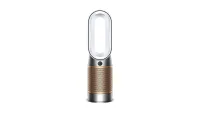 Dyson
Purifier Hot + Cool Formaldehyde
3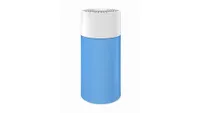 Blueair
Blue Pure 411
4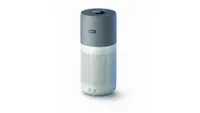 Philips
AC3033/30 Air Purifier Series 3000i
5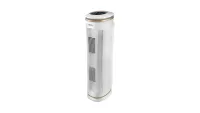 Homedics
TotalClean PetPlus AT-PET02A-GB Air Purifier
6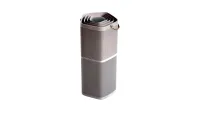 AEG
AX9 600 Connected Home air purifier
7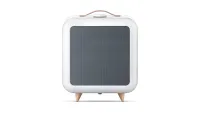 Blueair
Blue Pure Fan
8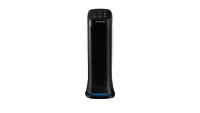 Honeywell
AirGenius 5 Air Purifier
9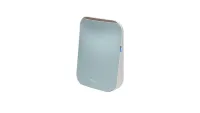 Dimplex
HEPA DXAPV3N Air Purifier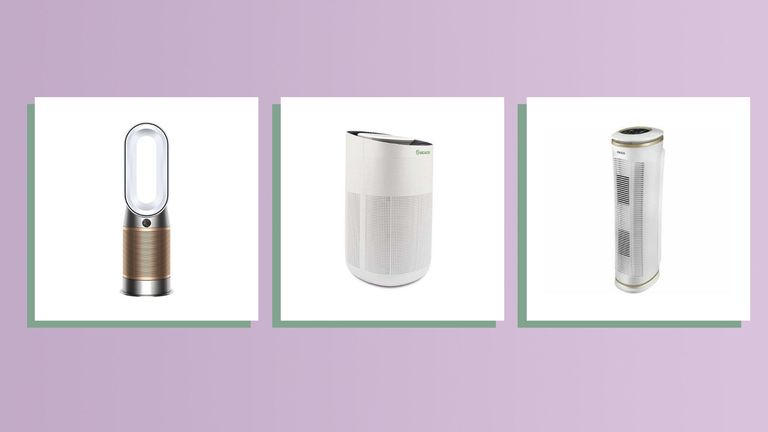 (Image credit: Future)
The best air purifiers will sift out traffic fumes, pollen, pet hair and other pollutants from the air you breathe, making for a healthier living space. We've rounded up the top models on the market, including options for large rooms, smaller rooms, those on a budget, and those who want their machine to cool the air in addition to purifying it.
Airborne pollutants are an issue indoors, coming into our homes from traffic and other outdoor sources or generated inside by our furniture and our cooking tools. Air purifiers can be a good solution. They work by using a fan to suck in air, drawing it through high-efficiency particulate arrest (HEPA) filters to trap particles, before recirculating the particle-free air back into the room.
We've tested a selection of the best air purifiers, from the expensive to the more affordable. Our tester used each of them over the course of a week, to assess how well they actually cleaned the air, as well as the value-for-money they offered, their design, and how quiet (or not) they were. You'll find models from many of the leading air purifier brands below, including Dyson, Homedics, and Philips.
How we tested the best air purifiers
We didn't just read the specs from the manufacturers—we carried out our own tests to establish the best air purifier for each kind of home.
Whilst testing the purifiers we looked at a few different factors, including:
How well they purified the air—our tests used the high-end industrial air quality meter, the Met One Instruments Model 804 Handheld Particle Counter. With this, we tested the room's initial air quality, tested it again after the air purifier had been used at its top setting for an hour, then compared the two sets of results to establish how well the air had been cleaned. We focused on the PM10 and PM2.5 figures because these are the ones the World Health Organization uses as benchmarks of air quality. These are particles measuring no more than 10 microns and no more than 2.5 microns respectively.
Noise—noise is an important consideration when it comes to many home appliances—such as the best blenders. So were the air purifiers on our list quiet enough not to notice, or did they interrupt our daily activities?
Value-for-money—were the priciest machines worth the extra money, or did more affordable options work as well?
Style—we also assessed how well the below air purifiers would fit decor-wise in a home, sharing whether we thought it was stylish enough to fit.
Ease-of-use—and finally, our tester looked at how easy each machine was to set up and to operate on a daily basis—because overly complicated technology isn't ideal.
The best air purifiers as reviewed by our experts
Best air purifier overall
Specifications
RRP: $268.42/£199.99
Weight: 4.6kg
Dimensions: W30.3 x D27 x H49.7cm
CADR: 380m³/h
Noise levels: 25-56dB
Energy consumption: 50W
Reasons to buy
+Compact and affordable+Smart controls which make it easy to use+Effectively cleans air in an average size 30m² room
Reasons to avoid
-Not great looking-Cost of replacement filters can add up
Our pick for the best air purifier overall, the MeacoClean CA-HEPA 76x5 is the smallest air purifier on test to boast an air-quality sensor and smart controls. There's a control panel and display on top, plus colored lights to give a visual indication of air quality—and the machine's companion app adds remote control, air-quality tracking, scheduling and even voice control to the offering.
For a smart air purifier, it's also compact and affordable. It's not, however, all that beautiful, though it's not ugly and could well blend in in your home. What it lacks in looks it makes up for in performance: this model tested well, effectively cleaning the air in a 30m² room. Its three-layer filter includes HEPA and activated charcoal to catch microscopic particles and gases. The filter will, however, need replacing every six months, so that's an additional cost to bear in mind. Overall, the Meaco is hard to fault, as it's compact, not bad-looking, affordable and has great smart controls.
See our full MeacoClean CA-HEPA 76x5 Wi-Fi air purifier review
2. Dyson Purifier Hot + Cool Formaldehyde
Best luxury air purifier
Specifications
RRP: $749.99/£599.99
Weight: 5.5kg
Dimensions: W24.8 x L20 x H76.4cm
Noise levels: 62dB
Energy consumption: 6 - 40W
Reasons to buy
+Purifies air incredibly quickly+Looks very stylish+Also detects and filters formaldehyde, unlike other machines+Heats a room very well
Reasons to avoid
-Much more expensive than other models-Cooling isn't great
Stylish and easy to set up, the Dyson Formaldehyde air purifier is off to a good start. But the best home air purifiers need to do more than look good.
You might not be aware of the damaging effects of formaldehyde; the pungent gas is often emitted from furniture (including new sofas and wood-based products). The Dyson Purifier Hot + Cool Formaldehyde is very aware of it though, working to capture this potentially harmful gas (called HCHO), as well as ultra-fine dust and allergens and VOCs (volatile organic compounds), from particulates down to the size of 0.1 microns. To get the very best out of the machine, download the Dyson Link app, which will help you to monitor your air quality as you use it; as well as gauge your current air quality, (which can range from good to very poor) the app can tell you how many of each particulate (be it a PM10 or a PM2.5) or harmful gas is in the air.
This model really worked a treat in testing—we had just bought a new coffee table, and watched as the air quality decreased after building it. But, after just a few minutes of the Dyson machine being on, the Formaldehyde had worked its magic, and we achieved 'very good' air quality within minutes. The same applied to an aerosol deodorant; within a minute of spraying, the Dyson had quickly transformed the air quality from 'poor' back to 'good'. Dyson claims that it has made its new Formaldehyde machine 20% quieter than previous models but, while we agree that it is quiet on the lowest power level (just some gentle background noise), turn it up to maximum and it's still a little noisier than we'd like—we struggled to hear the TV over it.
As well as the purifying qualities, the Dyson also acts as a dual-purpose appliance, helping heat and cool your home too. We found the cooling setting not to be particularly useful—there was no noticeable change in the temperature on a hot day, even at the top level. However, the heating setting was fantastic—it helped a cold room to feel lovely and toasty on a chilly December afternoon.
Best budget air purifier
Specifications
RRP: $120/£129
Weight: 1.5kg
Dimensions: W20.3 x D20.3 x H42.4cm
CADR: 200m³/h
Noise levels: 17-46dB
Energy consumption: 1.5-10W
Reasons to buy
+Compact so will fit in small or awkward spaces+Most affordable option—but offers good value-for-money+Quiet rotation so you won't be disturbed by the noise
Reasons to avoid
-Only for a single room, 15m²-No air-quality sensor
If you want a small, affordable and easy-to-use air purifier for a single room then look no further. At a fraction of the cost of the bigger models, the Blueair Blue Pure 411 performed well during testing. The obvious drawback is its size, meaning it's only designed to clean air in a single 15m² room. Should that be what you're looking for, however, it's good-looking and compact and you can even make it colorful with a range of fabric pre-filters to cover the bottom half.
Its three-layer filtration includes Blueair HEPASilent, a quieter way to remove tiny particles. There are no air-quality sensors or smart controls included in this model; while we didn't miss the app option, the lack of sensor meant there was no automatic mode. That said, setting this up is simple enough—you just tap a button to select from three power levels (high power filters the air faster but is also louder). In most homes, the low setting should suffice. This is the best air purifier for those on a budget.
See our full Blueair Blue Pure 411 air purifier review
Best low-maintenance air purifier
Specifications
RRP: £450 (not available in the US)
Weight: 9.06kg
Dimensions: W29 x D29 x H64.5cm
CADR: 400m³/h
Noise levels: 33-66dB
Energy consumption: 55W
Reasons to buy
+Good looking enough for most homes+Long filter life+Smart controls for ease-of-use+Very quiet on lowest setting
Reasons to avoid
-Expensive compared to other models-Quite large
There's no getting around the fact that the Philips AC3033/30 Air Purifier Series 3000i is both large and pricey but, that being said, it looks great and the filter should last for years. The top setting is loud but, thanks to its air quality sensor, you can put it on auto mode and it will work away as quietly as possible (dependent on the air it's cleaning).
Like the Meaco, this air purifier has touch controls and a display on top, plus colored lights to give a quick visual indication of air quality. And, again, you can use the app in multiple ways—as a remote control, to track air quality, and for scheduling your purifier's working times.
Its three-layer filter includes HEPA and activated charcoal, to catch microscopic particles and gases. The filter life is 'up to 36 months', which, if you read between the lines, means a big saving on replacement filter cartridges. The Philips performed well during testing, and is designed to clean the air in a 32m² area: that's two good-sized rooms. Large it might be—but this stylish model is also low maintenance and simple to use, which is why it makes our list of the best air purifiers.
See our full Philips AC3033/30 Air Purifier Series 3000i air purifier review
5. Homedics TotalClean PetPlus AT-PET02A-GB Air Purifier
Best air purifier for pet allergies
Specifications
RRP: £199.99
Weight: 5.5kg
Dimensions: 77 x 45.5 x 30 cm
CADR: 8.75 m³/h
Noise levels: 60dB maximum
Energy consumption: 25W
Reasons to buy
+Extra filtration, so great for households with pets+Good price +Could fit into a small, narrow space
Reasons to avoid
-Noisy at 60dB
If you're in need of an air purifier specifically for pet allergies, look no further than this model from Homedics. As well as the usual HEPA filters, this air purifier also includes two PetPlus odor filters so it's a great choice if you have several animals, especially long-haired ones. It also has a carbon pre-filter, which will also help to get rid of any fur or hair from your pets that might irritate your eyes, nose and mouth.
Granted, this isn't the best-looking air purifier, but it's tall and narrow in design and therefore fairly discreet. It's also fairly lightweight at 5.5kg. The Homedics air purifier will filter a room up to 17.5 square meters, so it's ideal for an average-sized room, and removes 99.97% of airborne allergens. One drawback is that it can be fairly noisy at 60dB, but on a lower speed it's much more manageable.
Best air purifier for a style statement
Specifications
RRP: $510/£379
Weight: 7.9kg
Dimensions: W31.5 x D31.5 x H72.5cm
CADR: 380m³/h
Noise levels: 17-49dB
Energy consumption: 41W
Reasons to buy
+Smart controls work well+Striking looking+Has carry handles for easy movement
Reasons to avoid
-Divisive design -Simplistic control panel
With its tall, grey, curvy five-sided shape and unusual leather-style handles, the AEG AX9 600 air purifier's design is one you'll either love or hate. This was the largest air purifier we tested, its room-cleaning capacity was the same as the more discreet-looking Philips at 32m².
Its controls are divisive too: the app is excellent but the AEG's touch panel doesn't display air quality, instead it indicates this using colored lights. The panel allows you to select from nine levels of power, but—as ever—the smart setting is best, as it means the machine is quiet most of the time. Although, as noise levels go, the AEG is relatively quiet.
The filtration system has an interesting feature—each of its five stages of filtration can be customised using one of three cartridges, prioritizing pollen, odor, or a general work. The AEG performed well during testing, but we marked it down a little for its size and quirky structure. However, if you love the look of it, it won't disappoint. It's an effective air purifier with a striking design, which would go with any kind of decor.
See our full AEG AX9 600 Connected air purifier review
Best air purifier for cooling as well as purifying
Specifications
RRP: $335/£249
Weight: 7.39 kg
Dimensions: W33 x D28 x H38cm
CADR: 300m³/h
Noise levels: 31-56dB
Energy consumption: 30-61W
Reasons to buy
+Multifunctional—cooling fan works well+Stylish retro design+Compact—good for small houses or apartments
Reasons to avoid
-Pricier than similar models-No air-quality sensor
This Swedish design—the Blueair Blue Pure Fan—purifies the air at any time of the year but is especially useful in the summer. The floor-standing design is stylish and, while filtration isn't as good as dedicated air purifiers, it's an excellent fan and it does a good job of cleaning the air in the room too. This is a model that's well worth considering if you need a fan and suffer from hayfever or summer allergies when the doors and windows are open; it'll clean the air in a 24m² room pretty well.
However, one drawback of this model for us is the fact that there's no air quality sensor and no app, which means you're not entirely aware of how the machine is working once it's on. But to its credit, this means that the controls are simple and the machine as a whole is easy to use. Overall, this is a stylish fan that purifies air as it blows, making it perfect for the warm months. Perhaps the best air purifier for the summer if you're looking for a machine that can do two things at once.
See our full Blueair Blue Pure Purifying Fan review
8. Honeywell AirGenius 5 Air Purifier
Best air purifier for larger homes/rooms
Specifications
RRP: $259.99/£279.99
Weight: 8.2kg
Dimensions: H74 x W29.2 x D29.5cm
CADR: 273m3
Noise levels: Maximum of 48dB
Energy consumption: 38W
Reasons to buy
+Washable filters for easy maintenance+Neutral design—looks smart for modern homes+Great for purifying air in large spaces
Reasons to avoid
-Includes an ionizer-Quite large
If you're after an air purifier for a large room or space, the Honeywell AirGenius 5 Air Purifier is a great option. It'll purify the air of a 112-square-meter room, so could be. an investment if you have a larger home.
While the filters on some models need to be regularly replaced with new ones, the Honeywell's are washable, meaning there's no extra expense further down the line, which is why it's also a great air purifier for keeping maintenance costs low. This model has five speed settings, including a clever seasonal allergen and germ-reduction option. There's also a handy night light. The Honeywell promises to catch up to 99.9% of microscopic particles as small as 0.3 microns—including dust, smoke, and pet particles, and it's effective at doing just that. The best air purifier for a big space.
9. Dimplex HEPA DXAPV3N Air Purifier
Best air purifier for small spaces
Specifications
RRP: $67/£49.99
Weight: 1.4kg
Dimensions: H33.3 x W24.8 x D13.3cm
Noise levels: 50dB
Energy consumption: N/A
Reasons to buy
+Stylish design+Great price+Very effective in small rooms
Reasons to avoid
-Basic model with only two settings-No filter change indicator
If you only need to purify a small room and don't want to shell out too much money, then the Dimplex HEPA DXAPV3N air purifier is a good entry-level choice and our best air purifier choice for a smaller space. It's a very compact design and will easily fit on a bedside table (as well as a corner of a room). Plus, it looks super-stylish, too, with a chic white and blue design that should go with most home decor.
The model purifies the air in a 28-square-meter room and is quiet even on the highest setting at just 50dB, which we loved. Granted its performance isn't as efficient or effective as others on the market, but it does the basics well and there are no unnecessary bells and whistles. Lightweight and compact, take this wherever it's needed in the home—we'd especially recommend it as part of your kitchen cleaning routine, or other small rooms in the home, such as an office or a child's room.
What do I need to consider before buying an air purifier?
There are a few things to think about before purchasing to ensure you are getting the best air purifier for you and your home. Think about:
The size of the room—what size room do you want to use it in? There's no point putting a design that purifies the air in a 15-square-meter room in an open-plan kitchen-diner that's twice that size, as it just won't be effective. Plus, do you want to move it around? If so, perhaps choose a lightweight option.
Design—some air purifiers are much more modern and aesthetically pleasing than others. Plus, assess the size and weight of the air purifier too—it needs to fit neatly into your space.
Extra features—finally, pay attention to extra features—such as voice-activated controls, air-quality data via your smartphone, and even heating and cooling functions—and decide whether these functions will make your life easier or are unnecessary additions that you'd rather not pay more for.
A HEPA air purifier—almost all of the best air purifiers use high-efficiency particulate arresting (HEPA) filters to trap dust particles and other pollutants. They do not produce any ozone (something we want to avoid, as it can be harmful to our health), so it's important to make sure you purchase a HEPA air purifier. Models that are described as 'ionizing air purifiers' use an electric charge and do produce ozone—so do take this into consideration when buying.
What do air purifiers actually do?
You might be wondering exactly how air purifiers work. They operate much like fans but, rather than simply circulating air, they pull it in and move it through a series of filters that collect (or trap) different sizes of airborne particles, before recirculating the air. The air pollution particles—everything from dust to microscopic particles such as smoke, pollen, odours and germs—are then trapped in the layers of the filter cartridge, reducing the pollutants in your home. And if you're wondering how to clean your air purifier, it's worth noting that even with the best air purifier, over time (and with use) these filters require maintenance—if they're not reusable or washable, they'll need replacing fairly regularly for the air purifier to continue to function efficiently.
Most air purifiers recirculate the air discreetly, so there's no cooling breeze like that of a fan. However, you can buy air purifiers that have extra cooling functions, which are useful for the hotter summer months—we've included two above. It's also worth noting that in the air purifiers vs dehumidifiers debate, dehumidifiers are more useful for ridding your home of winter condensation than an air purifier.
Air purifiers vary in how they filter and purify your air though. Some air purifiers are small and simple—you just turn them on to your chosen setting and leave them to clean the air in your room. Others are known as 'smart'; they contain a sensor that measures air quality in order to choose their own setting accordingly, and can also be connected to an app on your phone so you can control them remotely. Additionally, these apps usually allow you to keep track of air quality ups and downs. The best air purifier for you depends on personal preference, but it's worth noting that smart purifiers tend to be more expensive.
What is the CADR—and why is it so important when it comes to air purifiers?
When choosing the best air purifier for your home, the other main consideration is how much air each model can filter—after all, one of the main air purifier benefits is that it rids your space of harmful pollutants. In order to measure how much air each model can filter, it is necessary to take a look at its Clean Air Delivery Rate (CADR). Measured in cubic metres per hour (m³/h), it refers to the volume of air that an air purifier can clean in the space of an hour. If you want really clean air, the gold standard is for all the air in the room to be cleaned five times an hour.
It might help to dig out your tape measure. If, for example, your room measures 16m² (the room's length multiplied by the width) and your ceiling is 2.5m high then you have a volume of 16x2.5 = 40m³ of air. To clean it five times an hour you need a CADR that's five times that number, so at least 200m³/h. Look for a higher CADR if you want clean air in larger rooms and open-plan spaces. If this is a technical spec too far, don't worry—we've done the maths for you in the reviews above.
Caramel Quin is an experienced tech journalist who tests technology for newspapers, magazines and online. She prides herself in real-world testing and translating geek speak into plain English. Her pet hates are jargon, pointless products and over-complicated instruction manuals.
A self-proclaimed 'gadget girl', Caramel started out as an engineering graduate and has gradually become less techie ever since. After spending the nineties on the staff of various computer and gadget mags, including launching Stuff magazine in both London and New York, she's been freelance for over a decade. In 2006 she won Best Writer in the BlackBerry Women & Technology Awards. And in 2011 she won the CEDIA award for Best Technology Feature, for a piece in Grand Designs magazine.
Caramel's specialist subjects are gadgets, technology and the environment, often reviewing homeware gadgets including everything from coffee machines to vacuums. Her work appears regularly in publications including the Evening Standard and Ideal Home. She has appeared as a technology expert on the BBC, Sky News and GMTV, and done countless radio interviews. She has interviewed everyone from film stars to Nasa astronauts, and written on subjects as diverse as hi-tech rosaries and Japanese trainer collectors—but her favourite gig was testing ice cream makers.
Caramel lives in east London with her two children, dog, two cats and a number of rescue hens. Even her chicken coop is hi-tech and sits next to the robotic lawnmower. The children and dog are highly skilled at helping her destruction-test home electricals for us. Follow Caramel on Twitter @Caramelquin and read more of her work at gadgetgirl.co.uk