Duchess Meghan Markle looks radiant in new picture shared while she's on break from royal duties
This is lovely!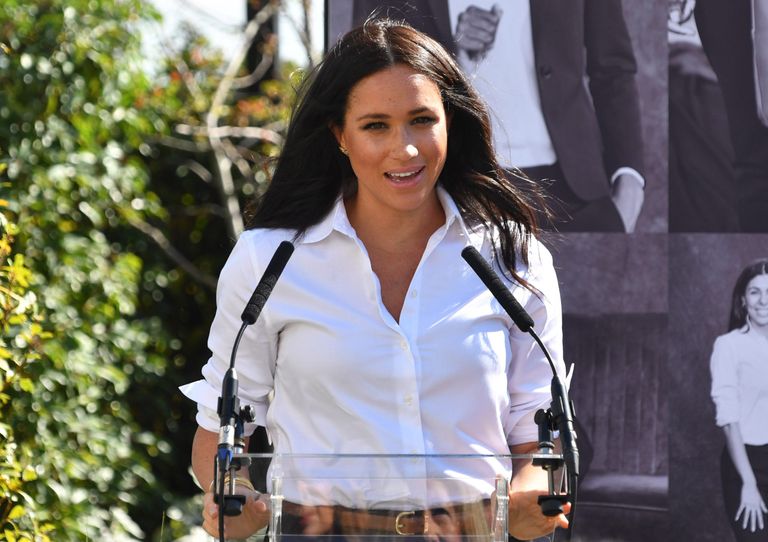 Earlier this year, the Duchess of Sussex partnered with Smart Works charity to launch her own clothing collection.
Working alongside several British retailers, the Duchess of Sussex created a five-piece workwear capsule collection.
Smart Works took to Instagram to share a unseen photo of the Duchess to celebrate 11 months of collaborating.
Duchess Meghan has been a Royal Patron with Smart Works charity for 11 months, and they celebrated this big milestone with a post dedicated to her while she's on a break from her royal duties.
In their post, they praised the Duchess for her compassion and kindness, as well as her commitment to helping women across the UK.
The image they shared saw the Duchess laughing with a member of Smart Works, dressed in a smart beige coat with her hair tied up in her signature bun. Behind her is a pair of leopard print shoes and a handbag, part of Smart Works' clothing options.
Their caption read, 'In January 2019, we were thrilled to announce HRH The Duchess of Sussex as the Royal Patron of Smart Works. The Duchess is a natural champion of our service; her compassion and kindness towards our clients is inspirational and we are so grateful for her commitment to helping women in need across the UK.
'We have shared some incredibly special moments with The Duchess over the past eleven months. As well as dressing and coaching our clients, she has supported and spread the word about Smart Works in the seminal issue of British Vogue #ForcesforChange and through The Smart Set Capsule Collection'
Duchess Meghan's Smart Works capsule collection features a shift dress, a handbag, a smart set shirt, a blazer and smart trousers.
Every item bought by a customer means that the same item would be donated to a woman who needs professional clothing, via the Smart Works charity.
The charity is committed to helping women find careers, and succeed in job interviews.