The Duchess of York shares rare glimpse inside the home she shares with Prince Andrew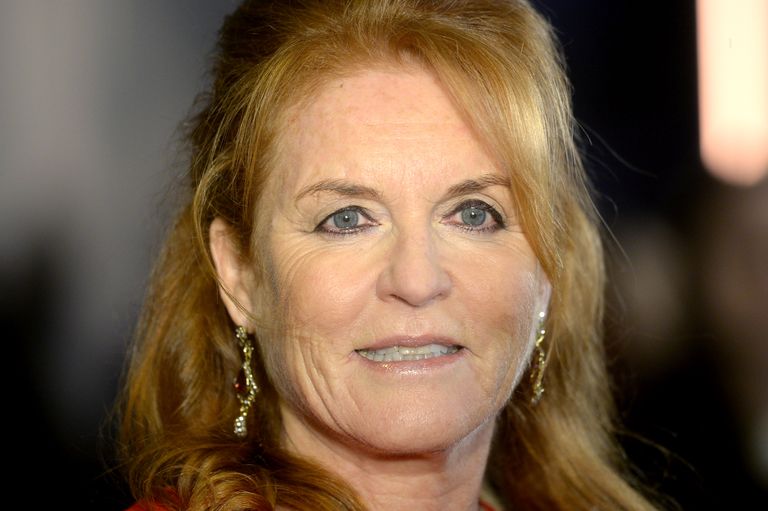 (Image credit: Dave J Hogan/Getty Images)
Sarah Ferguson delighted royal fans with a peek inside the Royal Lodge, where she lives in Windsor.
The Duchess of York was showing fans a tray of cakes emblazoned with the logo of her new charity, Sarah's Trust, when eagle-eyed fans caught a glimpse of her kitchen
She lives at the Royal Lodge with her ex-husband, Prince Andrew
Sarah Ferguson, Duchess of York, has given fans a rare glimpse inside her kitchen.
The Duchess was holding up a cake with the logo of her new charity, Sarah's Trust, when fans caught a sneak peek inside her home - including the beautiful peonies behind her.
Fergie, 60, captioned the shot, "Thank you so much to @kikas_cupcakes for donating your wonderful cupcakes to @haircuts4homelessuk @sarahs_trust_."
READ MORE: Sarah Ferguson and Princess Eugenie are self-isolating together - but where is Beatrice?
Fans praised the Duchess for being so comfortable being "natural" with fans: "I love that you're not afraid to be seen in your natural self without make up and your hair simply pulled back promoting what you love best and that's charity, education and the care of others."
Sarah's candid post comes just days after she launched the new charity, Sarah's Trust, to make "long lasting difference to vulnerable communities."
Fergie's new organisation describes itself as providing a voice for "the world's forgotten women, children, families and communities around the world".
READ MORE: Princess Beatrice set to become 'acting monarch'
A statement on the charity's Instagram page read, "Sarah's Trust is a new charity dedicated to acting as a bridge between individuals and organisations whose social responsibility and financial ability enables them to give philanthropically and charities who can show that their donations will be directed exactly where they are needed most, ensuring impactful and long lasting change in vulnerable communities."
The Duchess of York and Prince Andrew have always remained the "happiest divorced couple in the world" and continue to live together at Royal Lodge in Windsor Park despite splitting in 1996.
But things haven't been easy for the family in recent months after Prince Andrew's friendship with convicted sex offender, Jeffrey Epstein, forced him to step down from royal duties for the "foreseeable future".
Breaking her silence on the scandal that rocked the family, she said, "When I talk about Prince Andrew, I talk about family because the last six months have been hard on the girls and me. To see such a wonderful man go through such enormous pain.
"He is the best man I know. It's just incredible what he has done for Britain, and it's all nonsense, so I talk about familyhood, and I'm very strong about it. The mental health of men is important and I think it is vital to articulate that more."