Princess Beatrice teams up with popular TV star for a special cause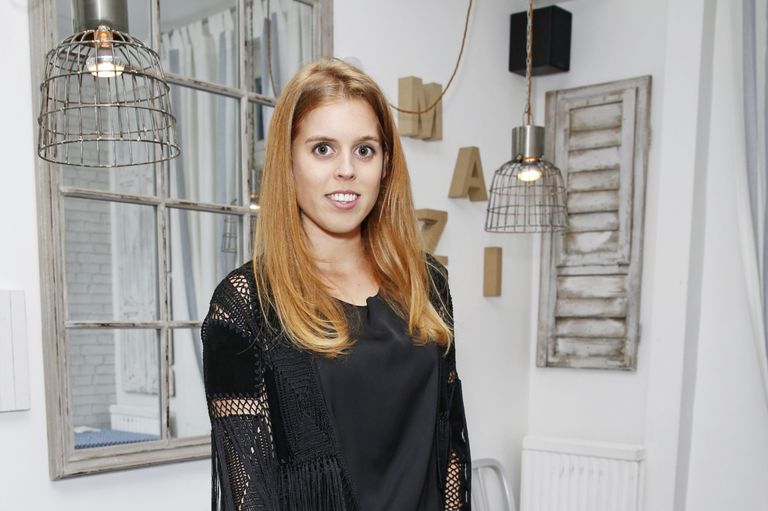 (Image credit: David M. Benett)
Princess Beatrice and Dermot O'Leary have teamed up to support the Duchess of York, Sarah Ferguson's latest project.
Princess Beatrice and Dermot O'Leary appeared on Thursday's edition of Story Time with Fergie and Friends
The lockdown project sees Fergie's famous friends read stories for children on Instagram
It follows royal news that Sarah Ferguson has launched a new charity
Princess Beatrice and Dermot O'Leary took part in the Duchess of York's latest lockdown project in order to bring stories to young children on Instagram.
Being a children's author herself, Sarah Ferguson knows the importance of reading for children and therefore launched Story Time with Fergie and Friends on Instagram - where she ropes in her famous friends to read aloud to children.
And it was Princess Beatrice and X Factor's Dermot O'Leary's turn to take part in Thursday's edition of the series as they both read a segment of Tad by Benji Davis - a story of a tadpole's journey to becoming an adult frog. It comes after Beatrice was forced to cancel her wedding as a result of the coronavirus pandemic.
Sarah, 60, launched the initiative back in April and has invited the likes of Karen Millen and her other daughter, Princess Eugenie, to take part.
Princess Eugenie has made no secret of how proud she is of her mother for the innovative lockdown project. "My special mum has started @storytimewithfergieandfriends. Something to bring joy and happiness in this challenging time," she gushed in her own social media post.
READ MORE: Duchess Sarah Ferguson gives glimpse inside Windsor home
The book enthusiast is currently self-isolating with her ex-husband, Prince Andrew, and their daughter, Princess Eugenie and her husband Jack Brooksbank at Windsor's Royal Lodge and gave a rare insight into royal life last month.
Fergie took to Instagram to celebrate "International Family Day" and paid tribute to her own "united" family.
Alongside a sweet snap of the four of them, she wrote, "On International Family Day… I am so proud of our united loving family."
Things haven't been easy for the family in recent months after Prince Andrew's friendship with convicted sex offender, Jeffrey Epstein, forced him to step down from royal duties for the "foreseeable future".
The Duchess of York and Prince Andrew have always remained the "happiest divorced couple in the world" and continue to live together at Royal Lodge in Windsor Park despite splitting in 1996.
And Fergie has always remained incredibly loyal to him.
Breaking her silence on the scandal that rocked the family, she said, "When I talk about Prince Andrew, I talk about family because the last six months have been hard on the girls and me. To see such a wonderful man go through such enormous pain.
"He is the best man I know. It's just incredible what he has done for Britain, and it's all nonsense, so I talk about familyhood, and I'm very strong about it. The mental health of men is important and I think it is vital to articulate that more."