'Don't forget your bucket & spade': Prince William and Catherine to visit iconic seaside holiday resort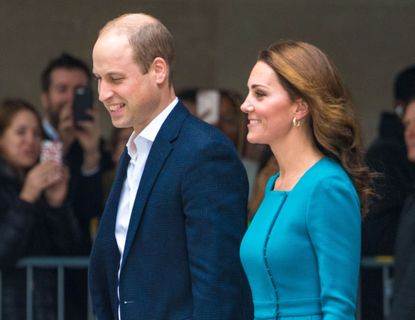 It has been announced Prince William and Catherine are heading to Blackpool next week.
The pair will travel on Wednesday 6th of March and will be visiting investment and regeneration projects overeen by Blackpool Council.
The couple will also be visiting Blackpool Tower! It is a must after all…
Kensington Palace posted a message on social media announcing the trip, stating 'The Duke and Duchess of Cambridge will travel to Blackpool on Wednesday 6th March, visiting investment and regeneration projects being overseen by @BpoolCouncil, starting with a visit to the iconic Blackpool Tower.'
The Duke and Duchess of Cambridge will be exploring how the popular holiday destination is leading the way in dealing with some of Britain's mental health and social issues.
MORE:Make-up artist to the royals reveals affordable beauty secret for battling shine
Fans were delighted to hear the news and shared their excitement and support for the lovely couple.
One loyal fan said, 'Always a pleasure to see tweets on the great work these two Royal Treasures are doing. A beautiful well loved couple who will take the monarchy successfully and gracefully into the future.'
Another person said, 'Great News!!!'
Somebody else had some packing advice for the pair saying, 'Don't forget to take your bucket and spade and take some rock home for the kids!'
We are sure Prince George and Princess Charlotte would be pleased to hear this!
Catherine puts a lot of her time and efforts into working towards tackling mental health issues, with a particular focus on children's mental health.
Earlier this month, the Duchess attended the Royal Foundation's 'Mental Health in Education' conference where she met with professionals and academics who work in mental health and education. It was discussed how best to deal with mental health in schools.
Both Prince William and Catherine have had very busy starts to the year and fans of the couple are delighted to hear the couple have a joint engagement in the diary. One person said, 'Yaaay can't wait to see them together again.'
The big question is, will they be tempted to go on the rides at Blackpool Pleasure Beach?
I guess we will have to wait and see!
Rachel Howatson is a digital writer who works across a range of publications. Whatever your passion, whether it's hillwalking, cooking, gardening, running, socialising or even sleeping, she'll likely have written about it.