Prince Harry shares rare glimpse into Princess Eugenie's Kensington Palace cottage - including the lovely photo she has on her wall
So sweet!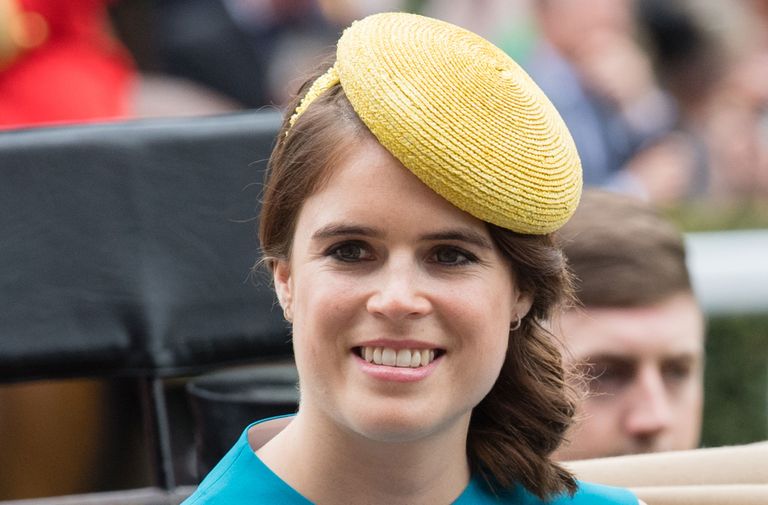 The Duke of Sussex has shared a glimpse inside his cousin Princess Eugenie's home, revealing the sweet photograph she has hanging in her hall way.
Prince Harry has shared a sneak peek into his cousin Princess Eugenie's cottage, showing the sweet photo she has hanging by her front door.
The glimpse is featured in a special video made by Prince Harry and Ed Sheeran in honour of World Mental Health Day.
Princess Eugenie of York shares Ivy Cottage at Kensington Palace with her husband Jack Brooksbank, and Prince Harry took to the house as he filmed a special video in honour of World Mental Health Day.
The Duke teamed up with global music sensation Ed Sheeran to create the clip, which was shared on the Sussex Royal Instagram in order to raise awareness of the special day.
In the video clip, Ed can be seen approaching the front door of Ivy Cottage, which could easily be mistaken for Prince Harry and Duchess Meghan Markle's home, Frogmore Cottage in Windsor.
The cottage's front door is a tell tale sign that it is the marital home of Princess Eugenie and Jack, as the same white door with glass windows was previously photographed by Lord Snowdon in 1999.
As Ed rings the doorbell, the tune to God Save The Queen can be heard chiming out, before Harry opens the door, revealing a sweet photograph hung on the wall of the entrance to the home.
A black-and-white official portrait from the couple's wedding can also briefly be seen hanging on the wall in the hallway, showing the pair sat in the carriage after their wedding ceremony at St. George's Chapel last year.
After following His Royal Highness into the house, Ed and Prince Harry can be seen sat together at what seems like a kitchen table, in front of a modest fireplace, with Ed perched around some red and white patterned cushions.
In the hilariously light hearted clip, made to shed light on the issue of mental health around the world, the red headed pair begin discussing ways to help the cause, with Ed misinterpreting the Prince's intentions and suggesting that gingers are going to "stand up and not take this anymore".
Beside the cheeky but important clip, a caption reads, 'Both Prince Harry and Ed Sheeran want to ensure that not just today but every day, you look after yourself, your friends and those around you.
'There's no need to suffer in silence - share how you're feeling, ask how someone is doing and listen for the answer. Be willing to ask for help when you need it and know that we are all in this together. #WMHD'