Prince Charles reveals we have the power to drive change as he opens climate change festival
Prince Charles spoke of how there "is a better world out there" for us all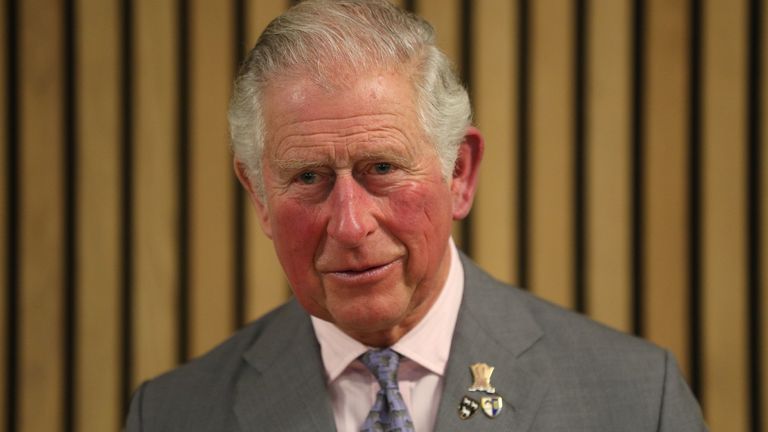 (Image credit: Photo by Andrew Matthews-WPA Pool/Getty Images)
Prince Charles spoke of the opportunities there are to move towards sustainability
He revealed that as consumers we hold a powerful position
In other Royal News, Prince Charles has launched his own sustainable fashion collection with Net-a-Porter
Prince Charles gave an impassioned speech as he opened the It's Time Festival of climate action this afternoon that appealed to viewers to help drive change. 
The Prince of Wales has long been an advocate for sustainability and this opening talk showed more than ever how our commitment is crucial in helping to secure a sustainable future for everyone.
How has the pandemic affected our planet?
Prince Charles opened his speech by talking of the "unimaginable devastation" the pandemic has caused to "people's lives, livelihoods and national economies". 
He also acknowledged that whilst many will be focusing on the challenges the pandemic has raised, there are opportunities to do some good too.
Charles went on to say that: "the green recovery represents an unprecedented opportunity". 
The Green Recovery is a proposed package of environmental, regulatory and fiscal reforms that will help recover prosperity after the pandemic. 
He believes we can seize the chance to "re-think and re-set the ways in which we live and do business'. 
How can consumers help make a difference? 
Whilst the Prince of Wales did reflect that the fight for sustainability is "not for the fainthearted", he also spoke of the power we all hold as consumers.
According to the prince, consumers control an estimated 60% of global GDP. He believes people around the world have the power to drive the transformation to sustainable markets. When we prioritise sustainability, we can help create a "much more virtuous circle of supply and demand".
Charles then went on to describe how the festival demonstrates that "we can join together across the world to drive action and to deliver change". 
He added that it is "our efforts" that will help "accelerate the transition to a sustainable future".
Why is now the time for change?
Following on from this came a poignant video created for the launch of RTE, the platform of the Sustainable Markets Initiative, dedicated to ensure the economy operates in favour of our planet and people. 
In the video, the prince spoke of how "it took people a long time to recognise" the damage we've been doing to our environment. 
"Until recently," he says, "No-one would have paid the slightest attention. But suddenly because of the challenges we're now finding and the huge problems we've created, there's become an interest."
What message is there for the future?
Prince Charles has spent over 40 years helping to raise awareness and promote sustainability. He spoke too of how he's spent so much time "trying to bring people around the table with the Sustainable Markets Initiative". 
With this, he has been attempting industry by industry to focus on finding a way to decarbonise each industry.
Acknowledging that everything within nature is a finite resource, he appealed to everyone to make a real, integrated global effort.
He ended with the powerful statement that if we get our act together, "there is a better world out there" and "there is real hope."
Ultimately, Prince Charles reflected, "we must remember that the natural world is what sustains us."
Emma is Senior Lifestyle Writer for Goodto.com, womanandhome.com and Myimperfectlife.com and she loves sharing the latest lifestyle, royal, celebrity and entertainment news. Before joining Future, previously TI Media, Emma was a Freelance Editor and before that a Publisher for an independent digital publisher. When she's not writing about the next big lifestyle trend, she enjoys cooking, long walks and watching as many crime dramas as she can!