Meghan Markle's affordable trainers are currently on sale
The Duchess of Sussex has jetted back home to London after enjoying a whirlwind few days in New York.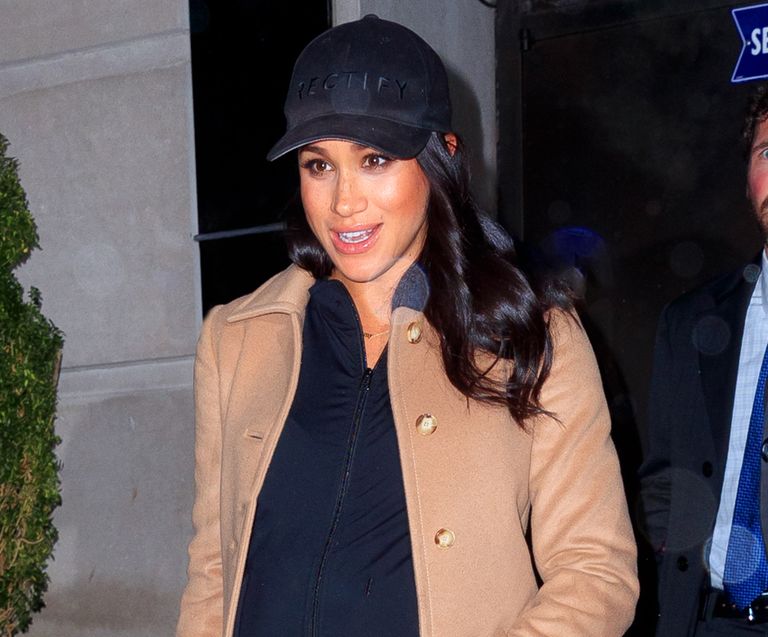 (Image credit: GC Images)
By Amy Hunt
Meghan headed back to America for a special visit to the city, which saw some of her closest friends, including Amal Clooney and Serena Williams, throw her a lavish baby shower at The Mark Hotel.
But the Duchess has now made her way back to her Kensington Palace home - after a ride back on a private jet, believed to be paid for by her friends.
Meghan opted for a cosy, casual outfit for the 6-hour flight back to the UK, made up of some rather affordable pieces.
While the Duchess now usually prefers designer gear and bespoke outfits, she decided on some relaxed, athleisure wear to fly out of NYC.
Choosing some comfortable footwear, Meghan fashion website Meghan's Mirror revealed that Meghan wore her trusty UltraBoost Adidas trainers in black, which are currently on sale for £127.64 on the Nordstrom website.
While it might be slightly more than you'd opt to pay for trainers, the premium running shoe will likely give you guaranteed comfort, and would certainly make for a worthwhile investment buy if you're looking to pick up a new pair!
The Duchess of Sussex also chose to wear a pair of workout leggings for the flight, deciding on Lululemon's Align pant's in black. The high-rise leggings are likely Meghan's go-to for her favourite workout too, with Lululemon professing that they are actually "designed for yoga".
Adorably, Meghan was also wearing a sweet necklack from Jennifer Meyer, reading, 'Mommy'. It's clear the Duchess is excited about impending motherhood!
Royal reporter Omid Scobie also pointed out that the royal was keen to support one of her closest friends with her outfit too, wearing a cap emblazoned with the words 'Rectify', her friend Abigail Spencer's drama series.
There will likely be little rest for Meghan when she arrives back in London though, as she and Prince Harry will be heading off on their official royal visit to Morocco on Saturday, for two days.
Whilst there, the couple will be prioritising causes they both champion - education and gender equality - with visits to the Royal Federation of Equestrian Sports and Education For All, an organisation which helps women from rural communities continue their education.