How will we know if Prince Harry and Prince William have reconciled? Royal experts weigh in
Here are their thoughts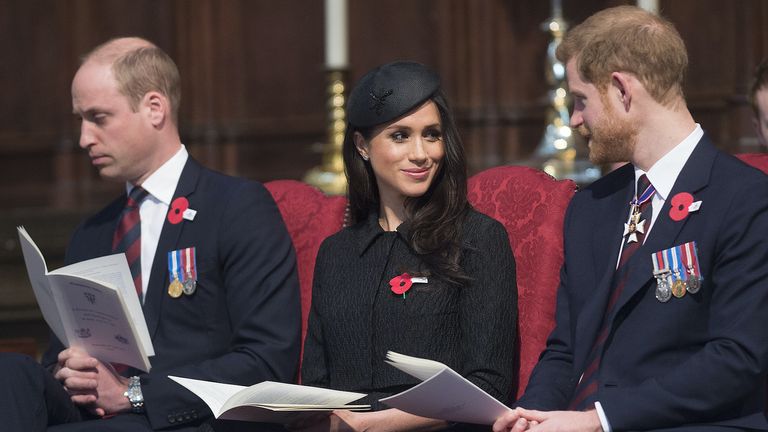 (Image credit: Getty Images)
Judging from the gathering at Prince Philip's funeral, it appeared that Prince Harry was on good terms with his brother, Prince William, despite the year-long rift and the Duke of Sussex's explosive tell-all interview with Oprah. 
• Only 30 members of the royal family were allowed to attend Prince Philip, the Duke of Edinburgh's funeral. Many were curious how things would play out between Prince Harry and Prince William on the day of the services. 
• Meghan Markle was not permitted to fly overseas at this stage of her pregnancy and therefore did not attend. She did, however, pay tribute to her husband's late grandfather in an honorable way. 
• In more royal news, Kate Middleton has assigned a shopping budget to Prince George and Princess Charlotte. 
All eyes were on Prince Harry and Prince William. 
More from woman&home: 
• The best air purifiers for your home
• The best yoga mats for all types of workouts
• The best leggings for lounging and exercising 
Although April 17 was a day to celebrate the life of Prince Philip, many were curious if there would be a divide between the two brothers, who hadn't been seen together publicly since March 2020. 
Despite any initial concerns, it appeared that all went smoothly, largely thanks to peacemaker Kate Middleton. Everyone appeared to have gotten along, and there was even conversation between the two. Many royal experts say the next step towards reconciliation will be having Meghan reunite with the royal family. While yes, everyone was civil during the funeral, how will things move forward when Meghan is back in the equation?
Tom Bower, author of the Rebel Prince, revealed to the Daily Beast that some type of public apology might be expected on the Duke and Duchess of Sussex's behalf. No one can predict what will happen next, but we're keeping our fingers crossed for a peaceful reunion between relatives, especially with the arrival of Prince Harry and Meghan Markle's in the next few weeks. (Psst: rumor has it Meghan and Harry will give their daughter this name to honor the Queen.)