The Duchess of Cambridge sparks hair trend that everyone is copying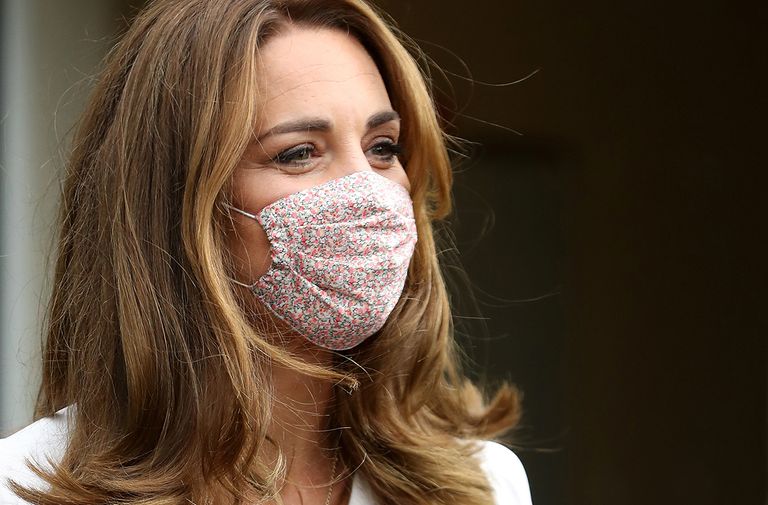 (Image credit: POOL/AFP via Getty Images)
The Duchess of Cambridge has sparked a new hair trend that everybody has been copying.
The Duchess of Cambridge has sparked a gorgeous new hair trend after debuting her new look earlier this summer.
Just days after the Duchess of Sussex sparked a stunning new hair trend, Duchess Catherine stepped out with her stunning new hair colour last month when she carried out an engagement with husband Prince William.
The Duchess's colour style, dubbed 3D brunette by experts, blends a touch of light blonde to naturally brunette locks, highlighting your natural colour and adding a glow to your skin tone for the perfect summer look.
As, explains: "3D brunette is super flattering, it brightens the skin tone, adds texture to hair and can help disguise grey hairs when they grow through," hair expert at Lockonego, Kings Road for Redken & Pureology Bee Cottington told Glamour magazine.
"The warmer hues complement most skin tones as they are less harsh and draining than cooler, flatter browns. When choosing a warmer tone for my clients, I always look at eye colour and try and pick out the warmer flecks I see.
"It's great post-lockdown as it gives your hair - and your complexion - a boost! It is a more natural and low-maintenance tone to keep on top of and gives you a softer grow-out."
Bee advised to get a classic balayage treatment done and get it lifted with a colour enhancing gloss.
"This duo will achieve the same look as Kate," she added, recommending that anyone adopting the hair style keep up the colour at home using toning haircare.
Keep up your Duchess of Cambridge hair style with these toning hair products
Kérastase Blond Absolu Cicaflash Treatment, £22, Look Fantastic
Balmain Hair Ash Toner, £24.50, Look Fantastic
Living Proof Whipped Glaze, £24, Cult Beauty
BLEACH LONDON Champagne Super Toner Kit, £8.50, Look Fantastic
Josh Wood Colour Everything Mask, £19, Look Fantastic