When does Dancing On Ice 2022 start and who is in the lineup?
Dancing on Ice 2022 has already revealed juicy details about its star-studded lineup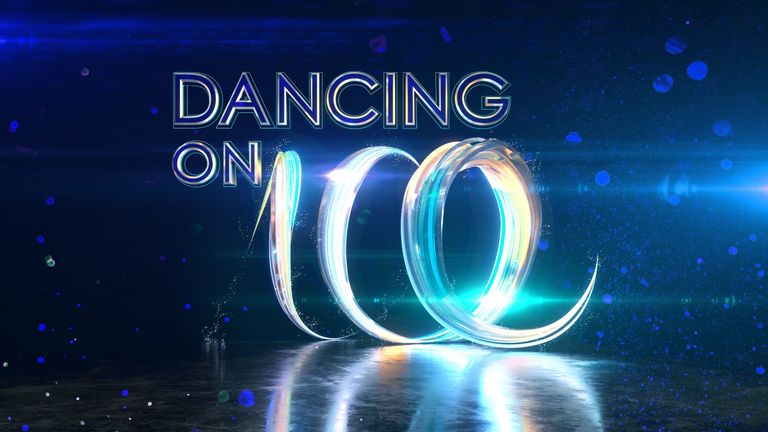 (Image credit: ITV)
Dancing on Ice 2022 will be here before we know it and with exciting details about the lineup already announced, the anticipation is building as we wait to see the new contestants take to the ice.
It might seem like no time has passed at all since Radio presenter and singer Sonny Jay and his professional partner Angela Egan ice danced their way to victory and were crowned Dancing on Ice 2021 winners. But as the colder nights draw in, it's time once again to see another brilliant lineup of contestants take to the iconic Dancing on Ice rink. Fans will no doubt be relishing the dance television content this year, with the BBC's Strictly Come Dancing starting in September and the couple who left Strictly Come Dancing last weekend was announced. Now viewers are already getting excited to watch contestants put to the test on a very different type of dance floor as Dancing on Ice prepares to return in the not-to-distant future with its magnificent ice dance routines and complicated lifts, twists and turns.
But when does Dancing on Ice 2022 start, who has been confirmed in the lineup and who are the judges this year? We reveal all you need to know ahead of the hit ice dance show's return.
When does Dancing on Ice 2022 start?
Dancing on Ice 2022 will return to ITV for its highly-anticipated 14th series in early January. The glitzy ice dance competition has aired on Sunday evenings since 2008, so it's thought likely that it will retain its prime weekend slot for next year's series.
---
Who are the Dancing On Ice judges for 2022?
Dancing on Ice has featured some A-list judges throughout its history, welcoming the likes of Spice Girl Emma Bunton, The Pussycat Dolls' Ashley Roberts and figure skater Robin Cousins over the years. Its most recent panel consisted of Diversity dancer Ashley Banjo, ice dance Olympians Jayne Torvill and Christopher Dean, and Doctor Who actor John Barrowman.
ITV has yet to confirm the full judging lineup for Dancing on Ice 2022, however after a recent announcement, it seems that fans can anticipate some fresh talent joining the star-studded desk. In light of the recent news that John Barrowman has left the ITV show following allegations of "inappropriate behavior", the 14th series of the long-running ice dance competition is set to see a new addition to its judging panel.
The actor has been accused of repeatedly exposing himself on the set of Doctor Who, on which he played Captain Jack Harkness. He apologized for his actions in May, just a few months after ITV canceled its Viewpoint finale amid Noel Clarke sexual harassment allegations.
ITV have now confirmed John would leave his two-year-long role as a judge on Dancing on Ice, telling The Mirror, "We thank John Barrowman for two brilliant years on the Dancing on Ice panel and are pleased to be working with him again as host of the forthcoming All Star Musicals specials."
Who will be the new Dancing on Ice judge?
Though it's not yet known whether all of last year's judging panel aside from John Barrowman will indeed be returning, it's thought likely that they will once again be casting their eye over the 2022 contestants. However, with John definitely not part of the upcoming series, many fans might now be wondering who could be stepping in to take his place as a judge on Dancing on Ice 2022.
And speculation has also seen a very familiar figure emerge as a possible frontrunner, with it being claimed that former Strictly Come Dancing judge Arlene Phillips will be taking up the mantle.
According to The Sun, Arlene is said to be in "advanced talks" about joining the show, after she was replaced on the Strictly judging panel in 2009 by Alesha Dixon during her last appearance on primetime television.
The publication reports that a TV insider alleged, "The fact that Arlene is a mature woman with decades of experience in the dance world is seen as a huge asset for Dancing on Ice."
They added that, "ITV bosses see her seniority as a brilliant way to create a diverse panel of experts on the show. It means the DOI judges are now made of two men and two women spanning an extensive age range."
Whether or not Arlene Phillips will go on to join the show remains to be seen, but fans likely can't wait to hear a final announcement about the Dancing on Ice 2022 judging panel.
Dancing on Ice contestants 2022—the confirmed cast
ITV bosses have kept fairly quiet on the subject of Dancing on Ice contestants for 2022, but luckily for you—and us—there are six celebrities who have already confirmed their participation in the show.
Dancing on Ice 2022 confirmed cast:
Sally Dynevor
Bez
Stef Reid
Regan Gascoigne
Ben Foden
Liberty Poole
Sally Dynevor
Perhaps one of the most well-known of these for ITV fans is Coronation Street star Sally Dynevor, who is the first famous name announced for the series, having never figure skated before in her life. The courageous actor has played Sally Webster on the soap since 1986 and is the mother of Bridgerton star Phoebe Dynevor, who is set to star in an Exciting Times TV adaptation.
Sally shared the brilliant news about her Dancing On Ice participation during a recent appearance on ITV daytime show, Lorraine.
"This is a massive challenge, Lorraine," she revealed to host Lorraine Kelly. "It really, really is. I'm not getting any younger, I've just got to take every opportunity I get so that when I'm old I can say you know what? I gave it a go."
Sally added that, despite feeling "so scared", she is determined to prove to herself she can do it. "I just want to do this for myself. Give me a bit of confidence and do something different," she said.
Bez
Happy Mondays star Bez has also confirmed his participation in Dancing on Ice 2022. The English musician, who has starred in multiple reality shows already including Celebrity MasterChef 2021, shared the exciting news during a recent appearance on This Morning.
"It's going to be a whole new experience, I think I'll grow up to like it," he told hosts, Holly Willoughby, and Phillip Schofield.
Stef Reid
Stef Reid might already be well-known to sport fans as she is a Paralympic athlete who has achieved great success throughout her career, including securing a bronze medal at the 2008 Beijing Paralympic Games and a silver medal at the 2012 London Paralympic Games. Now Stef has been confirmed as taking on the challenge of participating in Dancing on Ice 2022.
Announcing the news on Good Morning Britain, the Paralympian declared, "I have some really exciting news. I'm going to be picking up a new sport this winter and it comes with a little bit of showbiz. I'm going to be a contestant on Dancing on Ice and it's a little bit scary but I cannot wait!"
Regan Gascoigne
Regan is not only a dancer, but the son of football legend Paul Gascoigne and he is now set to take part on Dancing on Ice 2022.
"Obviously I dance and love dancing but it's the skill of this," he reportedly declared as he discussed his new challenge. "I've always wanted to do it. Always! Ever since I was a kid!"
Ben Foden
Rugby player Ben Foden has now also been confirmed as a contestant on Dancing on Ice 2022. The sportsman, who shares two children with his former wife and Saturdays' singer Una Healy, seems delighted to be joining the show and has discussed his childhood love of ice skating.
As reported by the RadioTimes, Ben explained, "I used to skate a little when I was a kid. I'd go to ice discos when I was 15, 16 (years old) and you'd always see these kids that could do pirouettes that had a proper dancing background.
"I like the idea of learning a new sport and a new skill. I'm quite competitive as well so I like the challenge of competing against others doing something that I'm not necessarily good at!"
Whether Ben will go on to shine on the Dancing on Ice rink remains to be seen!
Liberty Poole
Love Island star Liberty Poole, who amassed thousands of fans during her time in the Mallorcan villa over the summer, will also be competing on Dancing on Ice's next series. Opening up about her forthcoming appearance, Liberty reflected on how she already enjoys ice skating as a hobby, so is excited to learn more during her time on the hit show.
"I ice skate as a hobby sometimes so I can get around the rink but I can't do any tricks, no pirouetting or anything", she said. "So I'm really looking forward to pushing myself and learning as much as I possibly can."
Rumored cast members for Dancing On Ice 2022
While it remains unclear who will join Sally Dynevor, Bez, Stef Reid, Ben Foden, Regan Gascoigne and Liberty Poole for next year's series, there are several celebrities who have already been rumoured to be filling the remaining slots on Dancing On Ice 2022.
One of the front-running candidates is former contestant Denise Van Outen, whose horrific shoulder injury in Series 13 forced her to quit the show.
The media personality's ice skating partner, Matt Evers, hinted that this could be a possibility last year, telling the Sun, "At this stage, we are just looking at next week, but there is a lot of support for Denise to do the show again next year. I would love that."
Love Island star Olivia Atwood is also tipped to appear on the 14th series, having previously revealed she'd be up for the challenge—if she can get over her nerves.
"I'd give Dancing on Ice a go, although it does scare me. I'm a bit of a baby, so I don't like getting hurt. I feel like the minute I fall over once, I'd be done. I know it sounds dramatic, but I'm just a bit like that," she told RadioTimes.
If Olivia does sign up for the show, she could be joined by a familiar face. Fellow Love Island star Luke Trotman is another celebrity rumored to be joining Dancing on Ice 2022, having been spotted last year at the auditions for the show.
Drag Race UK star Baga Chipz and Coronation Street actress Lucy Fallon, who plays Sarah Platt's daughter Bethany, are also on the list of potential names to feature in the series.