Surprising things you may not have known about Holly Willoughby
The This Morning star is 39 today!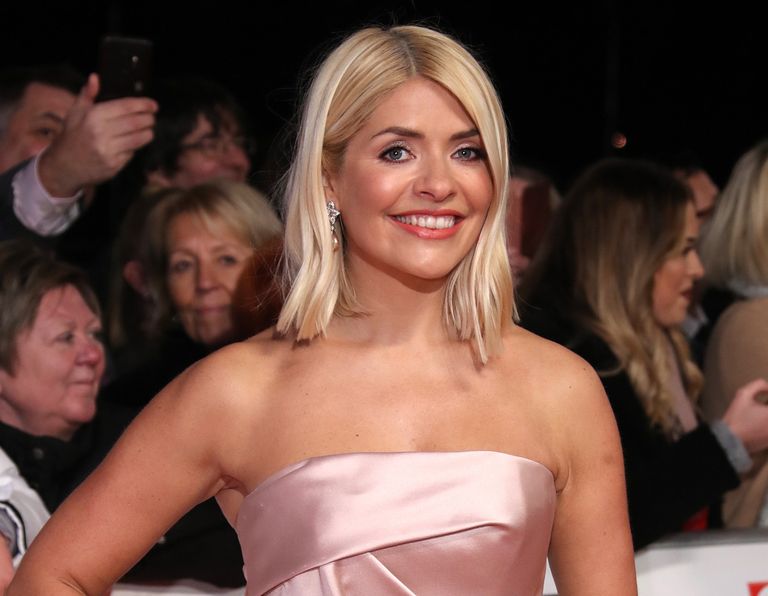 (Image credit: Mike Marsland/WireImage)
By Amy Hunt
Holly Willoughby is one of the UK's biggest stars, much-loved by viewers across the country.
You probably know Holly Willoughby best from her presenting alongside Phillip Schofield on This Morning - or perhaps recall her hugely successful campaigns for her latest M&S line.
But while you may know Holly's face and be familiar with her friendly - and often tongue-in-cheek - presenting style, we bet you didn't know these all these facts about the star...
How old is Holly Willoughby?
Born in Brighton in 1981, Holly turned 39 on 10th February - making her an Aquarian (see her horoscope for this week here - and yours). Women born under this sign are thought to be curious, affectionate and frank - which certainly rings true for her kind but straight-talking manner on This Morning.
Who is Holly Willoughby's husband?
Holly married husband Dan Baldwin 10 years ago, in 2007. Dan also works within the TV industry, as a producer, and regularlyworks on lots of the same TV shows as Holly.
Willoughby actually admitted to w&h magazine back in 2016 that when she first met Dan, she didn't fancy him at all. "I didn't even think about it. I don't think he could have fancied me either because it was such a genuine friendship."
Holly Willoughby's wedding happened back in August 2007, at Amberley Castle in West Sussex, meaning the couple have been married for 13 years this year. Holly recently reminisced on the special day saying "It was one of the best days of my life." And the star has offered up her relationship advice - agreeing that a happy marriage is something you definitely have to work at. "You're an idiot if you think you just get married and then you tick along happily ever after for the rest of your life. At the same time it shouldn't be too difficult, but I do believe tiredness has a lot to answer for."
Who are Holly Willoughby's children?
Dan and Holly are now parents to three children - Harry, who is ten, Belle, eight, and five-year-old Chester.
Juggling a busy career with three children led the presenter to write a practical parenting guide of things she wished people had told her before she had kids. Holly Willoughby's book 'Truly Happy Baby...It Work For Me' was published in 2016, and went on to be a best-seller.
Does she have any bad habits?
Holly Willoughby's smoking habit is one that she finds difficult to kick, having been spotted several times out and about lighting up. She was most recently seen out to lunch with Made in Chelsea star Francis Boulle, and has been spotted at music festivals with a cigarette in her hand too.
What is Holly Willoughby's net worth?
Holly is now said to be worth more than Peter Andre, Amanda Holden, and Alan Carr. The This Morning star has a huge range of different ventures under the belt, with presenting just one of them. So it's no surprise that Holly Willoughby's net worth is now suspected to be around £11 million. Although she primarily presents the award-winning daytime show now, she has done shows such as Dancing on Ice and, recently I'm A Celebrity...Get Me Out Of Here!, in previous years.
And, in addition to her baby book, the star has also co-written a series of children's book with her sister, and owns a production company - Peaches Productions - which reportedly turns over around £1.5 million a year. Endorsement deals are also a pretty lucrative area for Holly, who regularly works with companies such as M&S to front fashion collections. Her contract with Garnier as their brand ambassador is also a huge money-maker, and a big contributor to her fortune.
Who would Holly Willoughby most like to bring with her on a desert island?
Apparently, the TV presenter is quite the fan of the royal family. In a video with The Sun, the presenter has revealed that she has a pretty big "fascination" with two younger members of the royal family, and would love to get to know them more if stranded on a desert island.
When asked who she would take with her for a week (not including her own celebrity friends), she said "I'm going to go for Kate Middleton, because I'm slightly obsessed with her anyway, so if I can get her on a desert island, I can ask her all the stuff I need to know."
She then went on to explain that she'd also like to bring along another member of the family, saying "I'm then gunna go for someone like Prince Harry. He's another person I'm slightly fascinated about."
She also referenced Harry's more cheeky side, saying "And he'll definitely sneak some kind of alcohol onto that island somewhere."
Who is Holly Willoughby's sister?
Holly is reported to be very close to her older sister Kelly, who also works in the television industry. The two siblings live just down the road from each other and regularly meet up with their children. Holly Willoughby's sister has said how writing children's books together has long been on the agenda for the pair. She admitted "We used to make up stories all the time, so when the time was right we started writing books together."
Holly Willoughby and Phillip Schofield's best moments together
Holly became a co-presenter on This Morning in 2009, joined later by Phillip Schofield. The pair replaced previous presenters Fern Britton and Richard Madley, and have continued to do the show together ever since - although they do hand over to Ruth Langsford and Eamonn Holmes every Friday, and regularly over the school summer holidays.
http://www.youtube.com/watch?v=I1Zd2SyP1iU
Phil and Holly have become known for their cheeky mishaps on the show - including regularly messing up their lines and their uncontrollable laughter. See some of their most hilarious moments above...