6 Things You Didn't Know About Trinny Woodall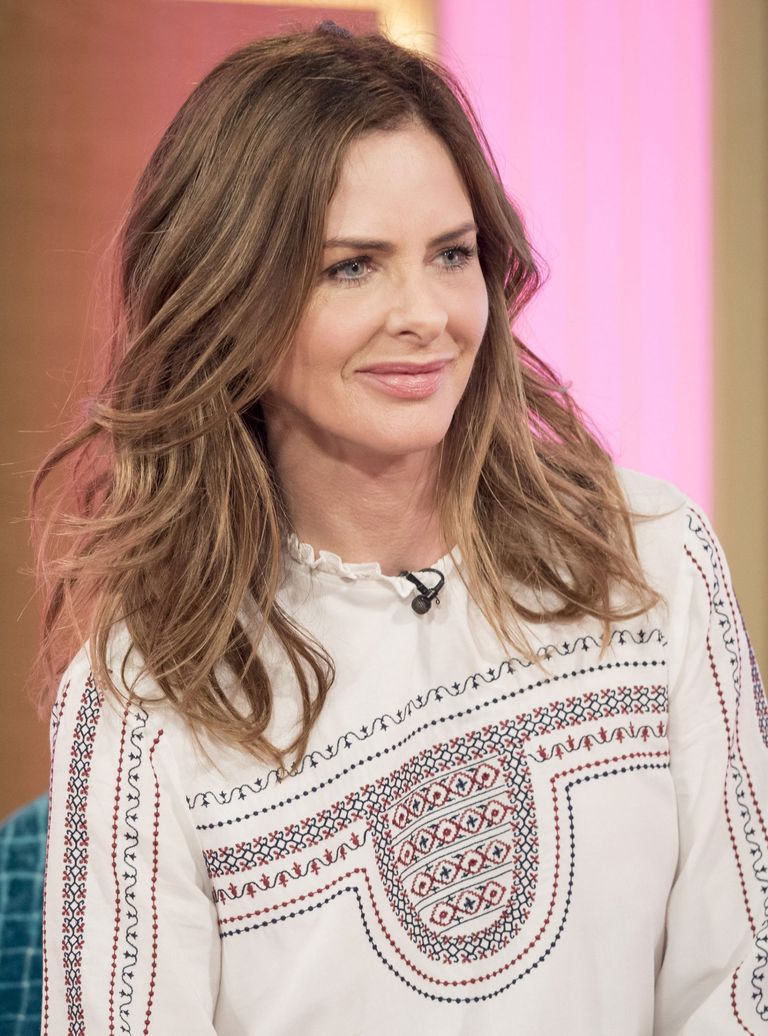 (Image credit: Shutterstock/Rex)
By Amy Hunt
When the name Trinny Woodall is mentioned, it's inevitable to fly straight to her wider known moniker with her showbiz buddy and business partner - Trinny and Susannah.
Trinny's fame, along with Susannah's, flew in the late 90s and early 2000s, following the success of their BBC TV show What Not To Wear, and later, on ITV, Trinny and Susannah Undress. The pair then launched a couple of successful books, which overall plunged them into nationwide fame. What followed was a whirl of parties, money, and multiple guest stints on popular shows such as This Morning, Richard and Judy, and The Jonathan Ross Show.
As such, the duo were inevitably one of the most well-known of their generation, and their success even resulting in fame overseas too. Later down the track Trinny and Susannah won themselves a guest spot on The Oprah Winfrey Show, providing fashion advice and tips as they had done on their own shows.
In recent years, the fashionable pair have headed over to Europe to expand their empire, with TV shows much like those.
Despite the fact that the pair haven't been seen as much in the limelight of late, Trinny has kept up her career with various appearences on This Morning as a fashion expect, and by maintaining her own social media following and website.
Now, Trinny regularly profiles beauty products and new fashion buys, trialling many herself and offering advice to her loyal sartorial following.
But what are some of the things you didn't know about Trinny Woodall, the TV presenter turned style expert?
1. She and Susannah Constantine didn't like each other at first
Reportedly, the pair actually didn't get along like a house on fire when they first met, which we'd probably all presumed after seeing their natural friendship on TV.
Trinny and Susannah met at a dinner party hosted by David, Viscount Linley back in 1994. Apparently, the pair immediately dismissed each other - Trinny believed Susannah was a 'stuck-up aristocrat', while Susannah thought of Trinny as 'Eurotrash' - ouch.
However, the fashionable pair were soon able to put their differences aside and came together professionally to write a weekly style guide for the Daily Telegraph, called Ready To Wear. It ran for seven years.
2. They also had a rocky start to their career
Although their style column proved popular, the girls careers seemed to take a bit of a nose dive with their next move.
They went on to co-found Ready2shop.com, a fashion advice business, but shortly after its launch, it ceased trading - which eventually lead to the businesses investors losing up to £10million. Inspired by the name, Trinny and Susanna later penned a fashion advice book Ready 2 Dress, but sadly, the book again proved unsuccessful. 13,000 copies of their book were even destroyed!
But luckily, BBC Two took a chance on the fashionistas, offering them the show What Not To Wear - and the rest, as they say, is history...
3. She now has a popular blog, social media, and Youtube channel
It seems that Trinny has also jumped onto the social media train that's hit the world recently, and has been quietly growing a huge following in recent years.
The stylist has a Youtube channel, simply named T R I N N Y, and has amassed herself a stonking 36,000 subscribers. She posts regular videos about her everyday style, beauty products she's picked up, skincare and her everyday adventures with her daughter.
She's also treated fans to a sneak-peak of her wardrobe with her wardrobe tour, and an insight into her exercise routine.
And her blog, Trinny London, has also proven popular too. Much like her Youtube channel, she documents things like fashion store openings, her favourite products and her personal life.
4. She had a difficult time with alcoholism before she hit the big time
Before hitting TV stardom, at 26, Trinny went through a difficult time. She was working as a secretary, and found herself in £25,000 worth of debt, and was struggling with an addiction to alcohol.
Remembering the stressful time recently, she said, "I'd had enough. I felt so low. There was an exact moment when I just knew I didn't want to do it any more. I was out with two very good friends of mine, who are now dead. They both died of alcoholism.
And now, looking back on the moment she realised things needed to change, she confessed, "It was about 3am and I thought, 'I don't want to do this. I have to stop.' I'd felt that before, a hundred times, but I woke up the next morning and I still didn't want to do it. And that was the first time in ten years I'd had that strength of feeling."
5. She has a very wealthy family
Trinny's wealthy family history dates back a long time. Although her father was wealthy as a banker, her grandfather also enjoyed an incredibly comfortable lifestyle as controller of the British steel industry. He was later managing director of the British Iron and Steel Foundation.
Now, Trinny herself is estimated to be worth over £5 million.
6. She's been linked to Charles Saatchi
Trinny and Charles have been linked since 2011. Saatchi and Trinny's relationship has been controversial, given that the art gallery owner last hit the spotlight for shocking photos of him and his ex, Nigella Lawson.
In the photos, Saatchi was seen gripping Nigella's neck, while she appeared distressed. The pair have since gone to court over the alleged abuse, and have reached a private financial settlement.
And although the truth of the rumours isn't clear, Charles and Trinny's relationship has caused controversy given his tense past. But despite that fact, the pair appear to be happy, having been spotted out on several dates recently.