Trinny London Miracle Blur Lip and Line Filler is so popular it sells every 25 seconds (and it's in stock now)
The Trinny London Miracle Blur Lip and Line Filler is so popular it once had a 13,000 person waiting list for a restock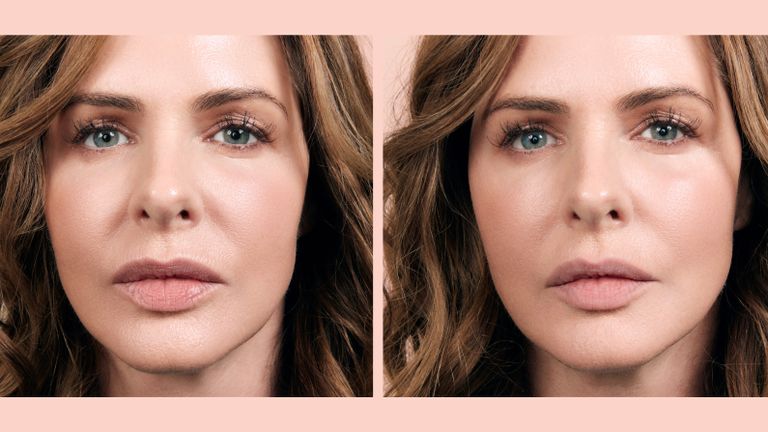 (Image credit: Trinny London)
Beauty restock klaxon! After amassing a 13,000 person waiting list, the Trinny London Miracle Blur Lip and Line Filler is finally back in stock.
The best primers are a make-up bag staple, and this curator of air-brushed complexions has sold out so many times that we've almost lost count. But right now it's available, so you don't want to miss your chance to get your hands on a pot. Promising to blur and fill fine lines and wrinkles to create a smooth canvas for make-up, it's the perfect addition to your everyday make-up kit.
About Trinny London Miracle Blur
Conceived by beauty mogul and all-round mastermind Trinny Woodall, the Trinny London Miracle Blur is a little pot that works to fill and blur lines around the mouth, either before or after applying make-up. It's a bit like getting filler without actually getting filler—hence the word "miracle". Some shoppers also use the Miracle Blur for concealing under-eye wrinkles and discoloration.
As a thick, silicone-based balm, the cult-status essential is a standout for its translucent formula with no color payoff, meaning it's flattering for a variety of skin types, tones, and textures. The brand says it can be worn alone, layered underneath make-up, or used for minimal touch-ups through long-term wear. This tiny but mighty product features skin-healthy ingredients, such as collagen, elastin, and vitamin E and C antioxidants.
Essentially a smoothing primer, Miracle Blur fills lines and pores for an even canvas before applying make-up—and the before and after results speak for themselves.
Trinny London Miracle Blur Lip and Line Filler: before and after
So, how do you achieve these magical results for yourself, we hear you ask? Simply smooth—don't rub—a small amount of product on to the area you wish to 'blur', using more if you need to fill a deeper area. The process is similar in steps to how to apply concealer properly.
When used every day, a little pot of Miracle Blur should last you up to six weeks, according to the brand, meaning it costs approximately 62p per use. Now, that's what we call a bargain.
Clearly customers are equally impressed with the results, as there are more than 200 five-star Trinny London Miracle Blur reviews on the brand's website. "I'm truly amazed at how the pores around my nose have basically disappeared," writes one reviewer. "Please never stop making this!"
If you want to get your hands on this wonder product, you'll need to do so quickly. It once sold out within 24 hours of a Trinny Miracle Blur restock, so we can pretty much guarantee it won't be around for all that much longer. The results speak for themselves, don't they?
Products like Trinny London Miracle Blur Lip and Line Filler
There are two products that work in a similar way to Trinny London Miracle Blur Lip and Line Filler. The duo is game-changing, particularly for whenever you need a fallback plan (aka, when Trinny Miracle Blur sells out).
First, the L'Oréal Miracle Blur ($16.97, Amazon), which features a refined mineral formula that minimizes the appearance of fine lines, pores, and texture. It packs a punch in delivering full coverage and matte finish, especially compared to the Trinny London Miracle Blur. Plus, it offers a slight tint of color, meaning you can wear it solo or apply it underneath foundation.
Second is Kiehl's Micro-Blur Skin Perfector ($36, Neiman Marcus): a multipurpose make-up primer and skincare solution in one. Kiehl's version works to smooth and refine skin, and minimize pores and wrinkles. You'll notice visible results with continued use and your newfound healthy complexion will thank you.
What are the best Trinny London products?
Fortunately, Trinny London is chock-full of hero products to add to your beauty routine, providing tailored solutions to common woes. Think radiant and youthful complexion products and flattering washes of color that make great everyday additions to your make-up bag.