Theresa May Calls For A General Election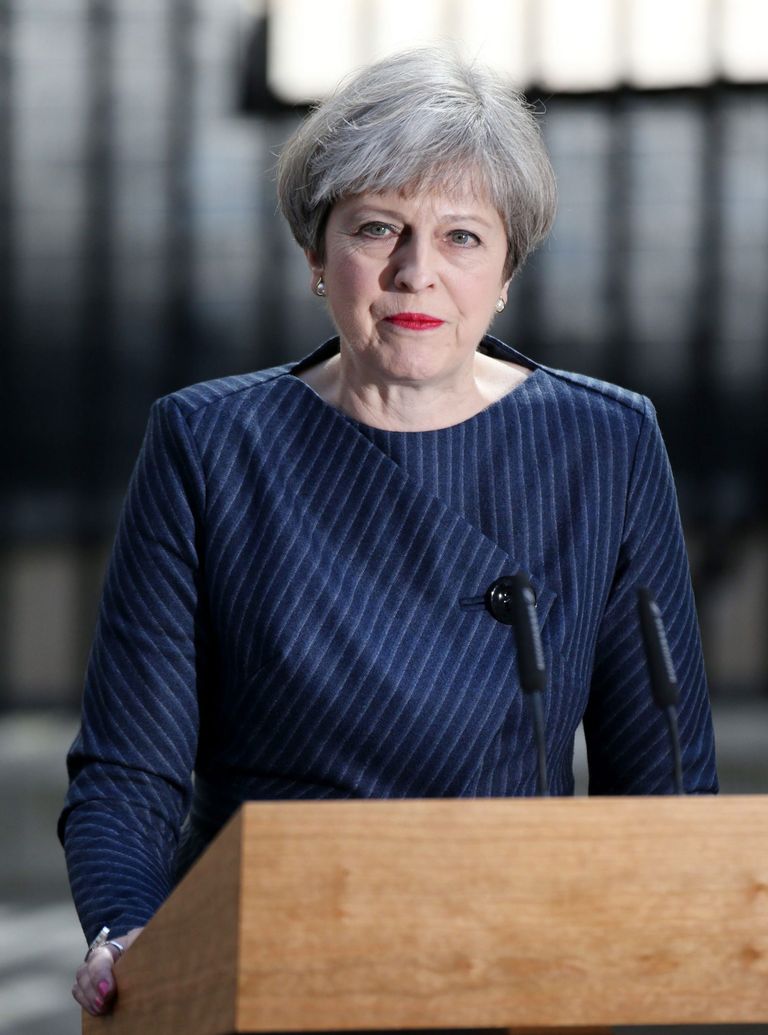 (Image credit: Rex Features (Shutterstock))
In an unexpected statement at Downing Street today, Prime Minister Theresa May has announced that she is calling for a general election on 8th June.
In a statement, the PM set out her reasons for calling the election, saying that it is in the national interest. She said that the best way to "guarantee certainty and stability for the years ahead is to hold this election and seek your support for the decisions I must take".
In her speech, Theresa has also said "There should be unity at this moment."
The PM also made reference to the fact that she will still keep Brexit negotations at the forefront, saying "I am not prepared to let Brexit opponents weaken UK."
The Prime Minister explained her reasons for holding the election, admitting that Westminster is divided against her and her party. She said, "In recent weeks Labour have threatened to vote against the final agreement we reach with the European Union.
She went on to say that, "The Liberal Democrats said they want to grind the business of government to a standstill.
And, making reference to Nicola Sturgeon's plans, Theresa said, "The Scottish National Party say they will vote against the legislation that formally repeals Britain's membership of the European Union.
"And un-elected members of the House of Lords have vowed to fight us every step of the way."
"If we do not hold a general election now, their political game playing will continue."
[twitter]
Previously, Theresa May had maintained that she would not hold a 'snap' election, telling BBC Political Editor Andrew Marr, "I'm not going to be calling a snap election."
[twitter]
The PM will move for a motion for an early election in the House of Commons tomorrow. MP's will then vote, and the motion will be carried if favoured by two-thirds of them.