Taurus season 2023: When does the earthy season start and how will it guide your star sign?
Taurus season 2023 sees some on the path of self-development and others on the path to lustrous, earthy pleasures - so which one are you?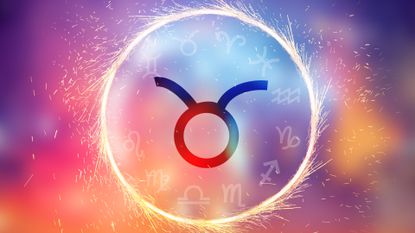 (Image credit: sarayut Thaneerat/Getty Images)
Taurus season 2023 is upon us! The energy is sensual, earthy, pragmatic and resilient. Run with the bull and awaken your inner hedonist and connect to innate practical skills that will help towards creating a happier and more pleasurable material life.
We've said farewell to our hot warrior Aries season 2023, who helped us take some action in our lives last season and now we are ready to take the bull by the horns with our trusty and loyal, 'beast friend' Taurus.
Although Taurus season 2023 is powerful enough in its own right, there are a lot of cosmic goings-on within this astrological season - which are worth keeping an eye on. The New Moon April 2023 falls on the solar eclipse April 2023 in Aries and around the time that Mercury retrograde April 2023 begins too. Looks like we could all do with a little Taurean energy!
Ahhh Taurus, the half-man, half-bull from Greco-Roman mythology here to awaken our lusty inner animals! But it's not only about gettin' down and dirty this spring, there are some pragmatic underpinnings to help you structure your material life as you move into the summer months. For some of you zodiacal beings, there is a focus on the structure of your path of self-development.
Here's everything you need to know about Taurus and your horoscope for Taurus season 2023.
About Taurus zodiac sign
Taurus, which is the Latin word for bull, is the astrological archetype of the sensualist. Stories and folklore about 'mythical bulls' have woven their threads through the long fabric of culture and history. Origins of the bull can be found as far back as the Copper Age (5000 BCE) and is one of the original ancient constellations, used for thousands of years to mark the March equinox.
An earth sign with a fixed modality ruled by Venus, the planet of love, native Taurians ooze with sensuality, luxury, and practicality with a soul mission to embrace the beauty of life. Ruler of the second house of value, 'down-to-earth' Taurus is grounded, logical, tenacious, and strong-willed.
Taurus is here to also help bring a solid routine into your life, with a focus on creature comforts. Imagine the eccentric wise auntie who gives heartfelt practical advice about your career whilst fixing up some margaritas as she simultaneously bumps and grinds with random strangers to a Reggaeton track. It's all about adulting up but still being able to let loose and have a bit of fun.
Taurus season wants to inspire you to apply your sensible knowledge in all areas of your daily routine including physical health and financial security and to push through toward your goals with resilience and a hefty dose of strong will.
The key is to create a solid foundation and a balance between the practical day-to-day along with the indulgences of pleasure activating joy. So let's step into some of this delicious Taurus energy, shall we?
When does Taurus season 2023 start?
Our congenial bull begins its dashing run through Taurus season on April 20 making its way through the pretty springtime meadows where it finds its flowery and luxuriant resting stop on May 20.
Check your astrology birth chart for your sun sign, rising sign, and moon sign to see how the season influences you and which days are heightened for your zodiac.
Taurus season horoscope
Aries
Hey there Aries! Hopefully you navigated last season with some heartfelt connection to family and home. There was some guidance around nurturing and healing. Mercury retrograde (April 21- May 14) could be a challenge for some of you, especially with communication. Keep it cool, and try not to lose your temper. Allow the retrograde to be a process of letting go of anything that no longer serves you. When your ruling planet Mars moves into fiery Leo in your fifth house of pleasure on May 20, you will most likely feel an immediate shift of energy, especially around all things sex and romance. This is a perfect time for a date, self pleasure, transcendental sex, flirting or having a day full of pleasure!
Mantra, "I chose to connect with pleasure."
Taurus
It's celebration time Taurus! It's your season and for many of you Tarurians, the time of your Solar Return. Step out and enjoy social functions, a surprise party, or a themed event. All eyes are on you! The energy of abundance that moved into your zone last season carries on when Jupiter, the planet of luck, enters your sign on May 16. This is a great alignment for lucky occurrences, extra cash, or gifts. If you are looking for work, May 16 could be a perfect time to apply for that job or fill out that application form for a grant, loan, or mortgage. Use the energy of the New Moon in Taurus on May 19 to set intentions around anything that you want to manifest in your life. You are the magic!
Mantra, "I manifest my intentions."
Gemini
Hi Gemini! Welcome to Taurus season 2023. Let the earthiness of the Taurian energy help to nurture yourself with healthy habits and self care. This season, there is an emphasis again on the Full Moon. Remember back to Aries season 2023 where there was guidance around what to do on the Full Moon in Libra? Well, it continues this season on May 5 with a Full Moon AND a lunar eclipse in Scorpio, in your sixth house of health. Woah! It's potent! As you may already know, Full Moons are the ideal time to release, engage in self-care, and let go of things no longer serving. This, combined with a lunar eclipse, is deep. Eclipses bring about sudden change and sometimes drama. Best to keep things simple on May 5 and devote that day/night to your own inner process. Because this lunar alignment happens in your sixth house of health, the focus here is exactly that. Be it your physical health or your mental health, let May 5 be all about a personal ritual, meditation, soothing bath, yin yoga, and prepare to let go of the inner drama.
Mantra, "I am committed to my physical and mental health."
Cancer
Greetings Cancerians! It's Taurus season 2023 and time for some grounding. You are going to need it my friend, especially on May 5 when the Full Moon in Scorpio and lunar eclipse occurs in your fifth house of pleasure. Similar to your zodiacal neighbor Gemini, you will be 'feeling all the feels' But hey, it's all good! It's a powerful time to release and let go. The lunar eclipse may bring about sudden change or drama but if you are in the mode of self-care, you will be stronger for it. Avoid partying or drinking on May 5 and instead engage in a self-care practice or join an online Moon Circle. Two days later, on May 7 when Venus, the planet of love moves into your sign you could be feeling an amazing shift into more positive energy around all things relationships and romance.
Mantra, "I am keeping my energy grounded."
Leo
Hello Leo! It was great to see you in the friendshipping mode of last season and hopefully it connected you to exciting new networks. Taurus season 2023 wants to help earth you into some of these new relationship structures. Part of this journey is the challenges of moods and interpersonal exchanges. When the warrior planet Mars moves into your sign on May 20, be mindful of your dynamics with others. There could be some feisty and combative energy with this astrological alignment. If you are just getting to know someone, you could be quickly finding out what their 'argument' style is. Be patient with this process. Observe and try not to get caught up in aggressive energy. It's important to take notes, learn and process with a cool head. Channel that Mars energy into constructive outlets instead like exercise, journaling or chatting with a trusted friend.
Mantra, "I am being patient with the process!"
Virgo
Hey there Virgo! I want to congratulate you. You've been such a trooper over these past few seasons around all things self-care. Aquarius season 2023, Pisces season 2023, and Aries season 2023, all had big messages for you as you moved through the zone of self-love. Well, you've been doing the work and the tides are turning. Welcome to Taurus season 2023, where you are fully in your earth element. The grounding energy is helping you to integrate all of the soul lessons you've been moving through. Also, Mercury Retrograde will be finishing on May 14, which may have a direct shift of energy for you. Mercury is your ruling planet and you might find that when it moves direct again, you begin to feel more clarity around your life's purpose moving forward. This is exciting stuff! Step out with confidence Virgo, I believe in you!
Mantra, "I am stepping into my purpose."
Libra
Lovely Libra! Hopefully you are still enjoying the boost of confidence that the astrological alignments of last season brought you. Keep it going because Taurus season shines a light on positive growth in your social circles. This can lead to financial opportunities as well as long-term friendships and relationships. When Venus, the planet of love, moves into homebody Cancer on May 7, there could be an emphasis on nurturing or evolving a romantic relationship. Whether you live with your partner already or are faced with making a decision to move in with your love interest, this astrological alignment could bring up some 'nesting' energy. Take the time to have heart-to-heart conversations about your feelings or needs and move forward with understanding the relationship structure.
Mantra, "I am nurturing my relationships."
Scorpio
Dear Scorpio, it's all about leaning into some deep spiritual transformations in Taurus season 2023. For the past two seasons, Pisces, and Aries, there has been a focus on sticking to your goals. Part of this process is stepping out of bad habits and into new and healthy ones. Your ruling planet Pluto goes retrograde on May 1 through to October 10. Pluto is the archetype of unconscious forces and shadow, so for the next six months my dear Scorpio, it's all about releasing toxic habits and shadow work. In Jungian psychology, the shadow is the wounded or repressed aspects of ourselves. There are great transformative outcomes if you consciously work through your dark side for the next six months. I take this advice on board as I'm a Scorpio myself!) Allow the Full Moon, lunar eclipse in Scorpio on May 5 to be a powerful day of ritual, self-care, healing, and self-devotion to the transformative path ahead. You've got this Scorpio!
Mantra, "I am devoted to my shadow work."

Sagittarius
Hello Sagittarians! Hopefully, you are beginning to feel that shift into your new cycle that came through last season around the New Moon in Aries. As you step forward with ambition, be mindful not to let your work and career take priority over your relationships and friendships. Keep grounded and balanced. Your ruling planet Jupiter will square Pluto, the planet of unconscious forces and shadow on May 17. In astrology, squares can feel stressy and this one might bring up repressed feelings. It's all good though! It's all about transformation, so use May 17 as a day to release through self-care, reflection, therapy, meditation or journaling. This could shift things in your practical world, so don't be surprised if you received an unexpected opportunity moving forward. When you consciously do your 'inner work' your 'external worlds' respond with abundance.
Mantra, "I am committed to my inner work."
Capricorn
Welcome to Taurus season 2023 all of you Capricorns! For the past two seasons, Pisces and Aries, there has been a focus on your pleasure. Lucky you! The mission towards sensuality continues with Taurus season helping to awaken all of your hedonistic senses. Venus, the planet of love moves into sensitive Cancer on May 7, bringing with it the sensual energy of romance, and the New Moon in Taurus on May 19 will also bring new chapters of fulfillment. Consciously work with astrological alignments. If you feel any blocks in your life around your ability to receive pleasure and abundance, use the potent power of the Full Moon in the Scorpio lunar eclipse on May 5 to release through meditation, therapy, journaling or an online Moon Circle. Love yourself Capricorn, you deserve to be happy!
Mantra, "I receive pleasure."
Aquarius
Hi Aquarius! Last season was all about transformation. You are continuing to move into a new version of yourself. Although shifting into a wiser and more awakened self is part of your personal journey, don't forget that you can always walk alongside others in the process. Taurus season is the perfect time to lean on some trusty and loyal friends through conversations, sharing, and communication. You might feel the need for your support system around the time of the Full Moon in the Scorpio lunar eclipse on May 5, as it falls in your tenth house of social status. Direct the intensity of this astrological alignment towards connecting with friends and community. For some of you Aquarians it could be galvanizing you towards lending a helping hand, standing up for a social issue, or taking positive action around a cause close to your heart.
Mantra, "I am surrounded by support."
Pisces
Hello Pisces! The themes of stepping out of the darkness into the light were a focus for you last month. REBIRTH! This is carried through in Taurus season 2023 with an emphasis on your mental health. Use the earthing energy this season to care for yourself in a grounded manner. Spend time in nature, start a garden, tend to indoor plants, hug a tree or spend time with an animal companion. When Mars, the warrior planet, moves into fiery Leo on May 20 you may feel a burst of confidence or a breakthrough with all things mental health. Progress! Just keep earthing yourself dear Pisces, it will do wonders for alleviating stress, and anxiety and help you get better sleep at night. You are a sensitive soul and it is beautiful!
Mantra, "I am earthing myself."
Dream guide, death doula, and divinatory guide
Tree Carr is a published author who works in the esoteric realms of dreams, death, and divination. Her published books include 'Conscious Dreamer' and 'DREAMS: How to Connect With Your Dreams to Enrich Your Life'.
Tree is also a CPD Crossfields Institute Certified Death Doula. Her work as an End of Life Guide involves helping people spiritually, emotionally, existentially and practically at the end of their lives.
As an intuitive empath, she is self-taught in divinatory guidance: The Tarot, Rune Stones and Astrology and has facilitated readings, rituals, classes, and courses spanning a wide variety of esoteric subjects.