Shetland season 7: Why is Douglas Henshall leaving the BBC drama? Plus everything we can expect from the new season
Shetland season 7 is about to land and it will be Douglas Henshall's final appearance as the determined DI Jimmy Perez in the BBC show…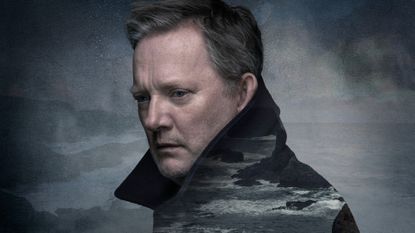 (Image credit: BBC/Silverprint Pictures/Mark Mainz/Matt Burlem)
Shetland season 7 promises emotional turmoil, heartfelt moments and dark twists and it will also be Douglas Henshall's final outing as DI Jimmy Perez.
Since it started back in 2013, the hit BBC drama has captivated audiences with sweeping Shetland landscape shots, gripping storylines inspired by Ann Cleeves' Shetland books, and stand-out performances. The Shetland cast includes the brilliant Douglas Henshall, Alison O'Donnell and Mark Bonnar, whom you might recognize from Guilt season 2. Year after year the BBC show has returned darker and better than ever and Shetland season 6 saw a returning Shetland cast member kick-start some serious trouble for our favorite characters.
Now it's been confirmed that Shetland season 7 will bring Douglas Henshall's Shetland journey to an end. He's leaving as DI Jimmy Perez and there'll no doubt be many fans wondering not only why, but what they can expect from his final season.
Here we reveal what you need to know as we count down the hours to Shetland season 7's premiere…
*Warning: spoiler alert!*
Why is Douglas Henshall leaving Shetland season 7?
Just like with so many long-running shows, from Outlander to This Is Us, it's all-too-easy to be drawn into the rollercoaster of highs and lows that your favorite Shetland characters have experienced over the years. Now fans will soon have to say a final farewell to DI Jimmy Perez as Douglas Henshall is leaving after Shetland season 7.
Sharing the sad news, the BBC (opens in new tab) reported that the reason for his departure was a desire to "explore other acting opportunities". This would certainly make sense given Douglas' tenure on the Scottish crime series, though the talented actor has teased that more details are to come for those "interested" in his reasons.
Been a weird day. Thank you for all the kind words about Shetland. The people, all around the world who followed Jimmy Perez over the years and empathised with him, thank you, it was very much appreciated. For those that are interested I'll explain my reasons for leaving later.July 20, 2022
See more
"Been a weird day. Thank you for all the kind words about Shetland. The people, all around the world who followed Jimmy Perez over the years and empathised with him, thank you, it was very much appreciated," he Tweeted. "For those that are interested I'll explain my reasons for leaving later."
While long-time Shetland fans will no doubt have been eagerly-anticipating any update "later" from the Scottish star about his reasons, others have flooded the comments with heartfelt messages about his impact on the show.
"Won't be the same without you, Douglas!" one viewer responded warmly. "Best wishes in your future roles, which I'll be looking out for!"
This sentiment was echoed by someone else who's also excited to see what Douglas Henshall does next as they responded, "You will be missed, but I look forward to your next project".
"I love that Jimmy was written to be sensitive, caring, persistent & pensive. You played him perfectly!" a third person declared.
Opening up in a statement to the BBC included in the announcement, Douglas himself described playing the DI as one of the "privileges" of his acting career.
"It's been one of the privileges of my career to play Jimmy Perez for almost 10 years and to work with so many wonderful people both in front of and behind the camera, and also to spend so much time in Shetland," he shared. "The isles were so much a part of our show and of Perez himself. I'll miss him and the place."
Douglas has also recently opened up to Radio Times (opens in new tab) to reveal that he did "wrap up" Jimmy's storyline on Shetland before departing as the show's lead cast-member.
He revealed that he and David Kane could "wrap up Perez's story and wrap up the show in a way that was satisfactory for both us and the audience", before admitting that whilst it was a difficult decision to leave, it was "preferable to being told that we were not going to do it anymore because it had run its course".
"I feel very comfortable with the decision I made," he declared.
And as his co-star Alison O'Donnell (DS Alison 'Tosh' McIntosh) told Radio Times (opens in new tab) she was "bereft" to see him go, their fellow cast member Steven Robertson (DC Sandy Wilson) expressed his belief that in some ways, Jimmy's primary storyline had reached a "natural conclusion."
"Over the years, Perez has changed. The dynamic between him and Duncan has changed – they're more like brothers now rather than two very different fathers bringing up Cassie together," he shared. "It's like that story has come to a natural conclusion. So I can see why Douglas has decided the time has come to move on. I think when an actor is aware of that moment and they can say 'well I've done enough with that', then it's time to leave."
Shetland season 7 trailer
The Shetland season 7 trailer was released on July 23rd and there's nothing quite like its opening aerial shot of the stunning Shetland Islands to immediately plunge you back into the compelling world of this long-running BBC series. Whilst Shetland season 6 left off with DI Jimmy Perez being arrested in front of the likes of DS Tosh McIntosh and DC Sandy Wilson, Shetland season 7 looks set to have him back where he belongs.
In the opening stages of the Shetland season 7 trailer, Douglas Henshall's DI Jimmy Perez is seen at the police station with his team. The narration explains that they've had a call from a concerned mother whose son Connor hasn't returned home, leading Jimmy to tell his assembled colleagues, "This is a vulnerable young man. For the family's sake, let's find him."
This not only suggests that Jimmy is free, it also indicates that he has kept his rank as their Detective Inspector. As the trailer continues, fans are given glimpses of the suspects the detectives have firmly in their sights. One character is seen on the phone threatening to go to the police as another woman apparently in an interview room proclaims that even if she did know where Connor is she won't tell.
In the midst of it all is the tragedy of a mother desperate for news as she angrily declares, "Just find my son!"
We hear Jimmy asking questions, attempting to get to the truth and once again suggesting that he's firmly in charge of the search for Connor. So it seems that whilst Shetland season 6 left the DI's future and freedom in jeopardy and at the forefront of viewers' minds, season 7 is very much going to focus on the series-long mystery as we've seen in previous seasons.
What can we expect from Shetland season 7?
Shetland is considered by many to be one of the best British dramas out there and it seems the talented team aren't letting up on the intrigue in Shetland season 7 as the trailer includes no references to the shock season 6 finale twist. Despite our love for the regular Shetland cast members and their characters, their personal lives are only part of the gripping bigger picture.
Each series generally focuses on the solving of one main crime and Shetland season 7 will be the disappearance of a young man called Connor. The trailer for the new series explains that his mother Rachel had grown concerned after he never came home, sparking a full-scale investigation. DI Jimmy describes Connor as a "vulnerable young man" and is determined to find him for his family's sake.
The 30-second trailer packs a serious punch on the drama front, with suspects refusing to talk and acting very suspiciously. But whilst fans can look forward to this storyline and hope against hope that Jimmy will get to the bottom of things, there's also the matter of what wasn't included in the trailer.
And if anything, this hints at even more complexity to come as the Shetland season 6 finale, much like the Our House ending earlier this year, ended with the arrest of the main character. In the finale, fans were left horrified when Jimmy was arrested under suspicion of being involved in the unlawful death of murderer Donna Killick.
Although not guilty of murdering her, he was technically involved in a partial cover-up as he raced to help Duncan Hunter. Duncan is the father of Jimmy's step-daughter Cassie and they've gradually established a friendship. The connection between them placed Jimmy in a difficult position in season 6 when Duncan was persuaded by the terminally-ill Donna to assist her in ending her life.
Released from prison where she'd been serving her sentence after being arrested for the murder of a local girl in season 4, Donna came home to Shetland to die.
Only just as we've come to expect from the manipulative Donna, this was quickly revealed to be part of a much darker scheme. The killer had already got Duncan to send a letter to her lawyer implicating him and Jimmy in her murder and a cover-up if it appeared she'd taken her own life.
Jimmy jumped into action to help his friend explain his DNA being at the scene before later learning about the letter. The detective was arrested in the final moments of series 6. Given he appears back at work in the trailer, Shetland season 7 will likely at least in part focus on the fallout from this.
Whether he's been temporarily released and allowed to work whilst the police investigate, or fully cleared and Donna's lies exposed by the time Shetland season 7 starts, fans will want to know why DI Perez isn't in custody. It could of course be that Duncan has protected him and taken the full blame.
Though whether Jimmy would allow him to do so remains to be seen given he's Cassie's father. Ultimately, the truth has to be known and that's going to take some proving given Donna's scheming. Though with the disappearance of Connor front and center in the trailer, it could be that the Jimmy/Duncan/Donna storyline is a plot thread that simmers along in the background until the finale draws nearer.
Will Shetland season 7 be the last?
While news that Douglas Henshall is leaving after Shetland season 7 is downright devastating, there is some good news! Following on from the announcement that BBC viewers will get to see The Responder cast back and The Tourist season 2, Shetland has already been renewed for season 8. In their official announcement of Douglas' departure, the BBC (opens in new tab) revealed, "Series eight of Shetland will start filming from spring 2023 in locations on Shetland and across Scotland."
And that's not all as they also shared the intriguing news that a new lead cast member would be stepping in to fill the void left by Jimmy from Shetland season 8 and would be "announced in due course". So whilst there is sadness ahead of the upcoming Shetland season 7 that it will be the final hurrah for DI Jimmy Perez, the show is set to continue entertaining us until at least 2023.
How to watch the BBC's Shetland from the beginning?
For anyone yet to be swept away by the brilliant Shetland cast's performances, stunning Shetland Isles landscapes and tense storytelling, then there's still time to catch up before Shetland season 7 premieres on August 10th. UK viewers can enjoy series 6 via BBC iPlayer and seasons 1-5 on BritBox (opens in new tab). BritBox offers a 7 day free trial and is then £5.99 a month for a full subscription. Whilst for those living in the US, Shetland is included with BritBox on Amazon for $6.99 a month after a free trial.
Unfortunately, if you're abroad on vacation when you want to catch up on Shetland then you won't be able to watch the show as you normally would at home. Luckily there's an easy solution and you can use a VPN to continue watching this hit drama. This is a handy bit of software that changes your IP address so that you can access on-demand content or live TV just as if you were at home.
Our sister site, TechRadar, has tested all of the major VPN services and they rate ExpressVPN (opens in new tab) as the absolute best. They say, "It's compatible with all of your devices, supports most streaming services, and ranks among the fastest. You can even install it on devices like an Amazon Fire TV Stick, Apple TV, Xbox, and PlayStation. So for a one-stop-shop, you can't go wrong with Express."
---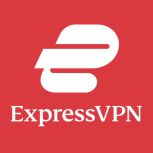 (opens in new tab)
ExpressVPN service | Get 49% off and 3 months FREE (opens in new tab)
Ranked among one of the fastest VPN providers, this risk-free service is also compatible with all of your devices. Enjoy access to almost any streaming service, and if you don't like it there's a 30-day money-back guarantee.
If you've never installed a VPN before, don't worry, it's quick and easy. Just follow these three steps:
Download and install the VPN following ExpressVPN's easy-to-follow instructions.
Once you've installed your VPN, open the app and select your server location as anywhere in the UK.
With your VPN installed and server location set to UK, you can now watch Shetland online.
With the premiere of Shetland season 7 just hours away there's still time to get back up-to-speed on all you might've missed in the previous season. And after *that* shocking season 6 finale and the news of Douglas' departure from the BBC drama, fans better prepare themselves for what promises to be an emotional final outing for him as DI Jimmy Perez...
Shetland season 7 episode 1 will air at 9pm on BBC One on August 10th and will also be available to watch on BBC iPlayer.
Emma is a Senior Lifestyle Writer with six years of experience working in digital publishing. Her specialist areas including literature, the British Royal Family and knowing all there is to know about the latest TV shows on the BBC, ITV, Channel 4 and every streaming service out there. When she's not writing about the next unmissable show to add to your to-watch list or delving into royal protocol, you can find Emma cooking and watching yet more crime dramas.