The Responder cast—the fantasy stars swapping magic for the gritty police drama and where you've seen them before
The Responder cast have had glittering careers and things have taken a dark turn in their new roles on the BBC show...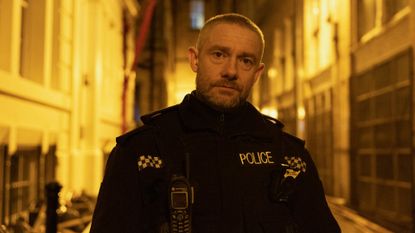 (Image credit: BBC)
woman&home newsletter
Sign up to our free daily email for the latest royal and entertainment news, interesting opinion, expert advice on styling and beauty trends, and no-nonsense guides to the health and wellness questions you want answered.
Thank you for signing up to . You will receive a verification email shortly.
There was a problem. Please refresh the page and try again.
The Responder cast have got viewers well and truly gripped as they bring this fast-paced police drama to life, but there's plenty of places you could've seen them before.
Written by an ex-police officer, Tony Schumacher, this might be his first original series for TV, but it surely won't be his last. Following urgent response officer Chris Carson as he reaches crisis point, both personally and professionally, his night shifts in Liverpool take a dark turn. Taking on trainee partner Rachel whose dislike of him couldn't be clearer, the two must learn to put their differences aside if they're going to survive the relentless intensity of their vital jobs.
Anyone who's been hoping and waiting for an announcement of a The Tourist season 2 or can't get enough of Trigger Point ITV, then this is the latest must-watch show for you to get stuck into.
But who is in The Responder cast and where have you seen these stars before? We reveal all you need to know about the talented actors bringing this hit drama to life…
Who is in The Responder cast and where have you seen them before?
Martin Freeman as Chris Carson
Perhaps the most prominent star amongst the The Responder cast is Martin Freeman who plays primary character Chris Carson. The talented actor has showcased his skill in everything from Love, Actually—perhaps one of the best romantic movies at Christmas—to Sherlock. Though he also took the lead in Peter Jackson's The Hobbit movie trilogy as the reluctant adventurer-turned-burglar Bilbo Baggins, cementing his special place in the hearts of fantasy fans.
In The Responder, Chris works nights and has experienced some of the most challenging situations imaginable as he responds to emergency call-outs in the small hours. Opening up to the BBC (opens in new tab) about where Chris is when the audience first meets him, Martin revealed that things aren't exactly going his character's way.
The actor explained, "Chris has got himself mixed up in activity that he shouldn't be involved in, and he's been partnered with a new trainee police officer who doesn't like him and who suspects him of being bent."
"He's got very little time for some trainee who judges him on what he's been doing these past 20 years so there's a lot going on. Plus, his marriage is falling apart," Martin continued. "He wants to be a good dad and I like his dynamic with the family, he's such a loving person but he just can't seem to make it work."
During The Responder we see Chris start to address some of these issues in therapy sessions, with Martin revealing that these help to give a real insight into the police officer's "vulnerability". This, the actor shared, is essential, not only to the character but to him as an actor.
"I always feel that without vulnerability, you're useless," he said. "You're useless as an actor, and drama without vulnerable characters is very boring because it's just a lot of cardboard cut-outs of people being heroic. There are versions of coppers being heroic but the job does take a massive toll on people."
This gritty take on a police drama certainly sets The Responder apart and we can't wait to see whether Chris will ever be able to get his job and personal life to fall into balance before it's too late.
---
Ian Hart as Carl Sweeney
Harry Potter fans might not immediately recognize The Responder cast member Ian Hart as quavering Professor Quirrell in The Philosopher's Stone, but his talent shines through as Carl. And whilst the small-time drug dealer's business ventures place him firmly on the other side of the law to Chris most of the time, that hasn't stopped a relationship forming between the two, who have a long history together.
Ian discussed this with the BBC (opens in new tab), explaining, "We understand that Chris and Carl go way back. I don't know what happened to most of the people I went to school with, but I imagine they all went in very different ways. It's the same for Chris and Carl. If you don't judge or ask certain questions then you won't ever know what your friends do."
He added, "Tony has a way of writing each character in a manner that they aren't judged by what they do. It's quite believable for two people who are on either side of that sort of divide to still be friends—what Tony has done is undermine that divide."
Delving deeper into his own character, Ian described Carl as not being "that bright", but revealed he faces an unimaginably pressurized situation on a daily basis.
"[L]et's not underestimate how pressurised it must be to be a drug dealer," the actor stated. "Can you imagine the tension of always having the possibility of going to prison or being killed or having your drugs stolen? That stress must be immense, and yet he's still trying to run a business. Carl is a businessman, and while the product that he buys and sells is illegal, the dynamics of what he is doing is very similar to other businesses."
---
Adelayo Adedayo as Rachel Hargreaves
Joining The Responder cast as new police trainee Rachel, Adelayo might already be familiar to fans of satirical time travel show, Timewasters, and BBC three comedy Some Girls, as well as fellow crime drama The Capture. Here her character is drawn into immediate conflict with colleague Chris, having been influenced by stories about him and her obvious low opinion does little to endear her to him.
But whilst Rachel and Chris might not be firm friends in The Responder's opening episodes, in their high-octane world, there's no space for disunity within a team. Before long, Adelayo revealed, the trainee experiences an awakening that changes not just her perception of him, but of their role.
The star disclosed, "She realizes that who she is and the decisions she makes are more important than always doing things the way she thinks they should be done, because life just isn't linear," she continued. "By the end of the series she comes to the conclusion that her job and life are actually very complicated, and if she does things by the book all of the time, yet isn't happy or proud of her decisions, then what is the point?
With brilliant performances from Adelayo and Martin as reluctant partners Rachel and Chris already a highlight in The Responder, it seems they'll be reaching ever more emotional notes as the finale draws closer.
---
Emily Fairn as Casey
Having graduated from drama school during the pandemic, Emily landed the exciting role of Casey in The Responder alongside some pretty impressive and established co-stars. Complex and vulnerable, Emily's character is a heroin addict who lands herself in serious danger after stealing Karl's stash and hoping to sell it on herself. Her father-daughter relationship with Chris develops throughout the series as he discovers the truth and seeks to spirit her away to safety before Karl can find her.
Discussing the impact she hopes her portrayal of Casey will have upon viewers, Emily expressed her belief that they'll see the "real" Casey beyond her addiction struggles.
"I want the audience to see the real person in Casey and not just the drug addict. I want mums of young addicts to see their daughters. I really want her vulnerability to come out, and how scared she is living her life," Emily said.
"But in the same breath I want audiences to see how fearless she is too. I don't think she's afraid of death. One of the amazing things about her is that she's on the edge of being so liberated yet at the same time trapped and scared. It's almost like she's on fire, she's so alive and that's what I want people to connect with."
Describing the show as "fizzing like Liverpool", Emily's brilliant performance as Casey alongside so many established names is a joy to watch.
---
MyAnna Buring as Kate Carson
Yet another fantasy star turning her hand to gritty realism in The Responder is Swedish actor MyAnna Buring, who previously appeared as Tanya, leader of the Denali Coven in the last two instalments of the Twilight film adaptations, Breaking Dawn Parts 1 and 2. As well as this blockbuster movie series, MyAnna has also featured in Netflix hit The Witcher as Tissaia de Vries in as well as Downton Abbey (who else can't wait for the Downton Abbey sequel?).
In The Responder her character Kate Carson is very much rooted in the here and now as she plays Chris' long-suffering wife. And whilst Martin has spoken about his character's mental health battle, MyAnna has also given unique insight into how Chris' struggles have affected Kate and how vital it is to explore the experience of loved ones when discussing mental health.
"I think it's important when talking about anything to do with mental health, to also talk about the people who live with them because they are going through this too," she declared to the BBC (opens in new tab). "That's what struck home for me with Kate. It really resonated and broke my heart - it still does. Chris is getting some help at work, but Kate doesn't get any support, and that's pretty true to life."
"Family members rarely get support. We begin to see Kate unravel too and that felt like an honest way to understand these characters and approach the whole area of mental health," MyAnna added.
Opening up upon what makes The Responder stand out from other much-loved dramas within this popular genre, she went on to reveal that it's the "ambiguity" that makes the show so individual.
MyAnna said, "There are so many police shows out there because we all love them, but this is a really different take on the genre. It comes from very different and personal angles that allow a certain amount of ambiguity. It makes us question who's wrong and who's right. We watch the characters really tussle with the sense of right and wrong and I think that's going to be really exciting for an audience to watch."
---
Warren Brown as Ray Mullen
Eagle-eyed Doctor Who fans might well remember Warren Brown from his guest starring role in the series 12 episode Praxeus, but the talented actor is no stranger to crime dramas, having played DS Justin Ripley in Luther. Joining The Responder cast as police officer Ray Mullen, instead of proving a loyal friend to the lead detective, this performance sees his character at serious odds with his colleague Chris.
According to Warren himself, Ray's "sole mission" is to "go after" Martin Freeman's protagonist and bring him down whichever way he can. As he revealed to the BBC (opens in new tab), the exact reason behind this will soon become clear. Warren also expressed his belief that the conversations around mental health The Responder could spark is one of the most important aspects of the show.
"Certainly, speaking as a man from a working-class background we don't really show our feelings. I think that now in society that is encouraged and is more acceptable to talk about it and I think that's vital," he said. "So many people have been really badly affected by the pandemic and I think it's really important that people are encouraged to talk about their mental health. Not asking for help is not ok anymore."
With three episodes left until The Responder reaches what promises to be a finale as emotional as it is fast-paced, the focus on such powerful themes has already made this an unforgettable winter watch.
---
David Bradley as Davey
Though Ian Hart might be the most frequently seen Harry Potter star in The Responder cast across the five-part series, he isn't the only Hogwarts staff member to have swapped robes for the Liverpool streets. David Bradley who played caretaker Argus Filch in the magical series, as well as the despicable Walder Frey in Game of Thrones, stars as Davey in the hit BBC show.
Whilst his part as homeless man Davey might be relatively small, his on-screen friendship with Chris shows just how much the police officer has come to know and respect the people and places he encounters at work. Living in Liverpool City Centre, Davey has become acquainted with Chris after many long night shifts.
How to watch The Responder cast in action
For anyone who can't wait to see The Responder cast deliver some seriously spellbinding performances in the upcoming episodes then the BBC is the place to turn. The five-episode series is broadcast on Mondays and Tuesdays at 9pm on BBC One, with the next episode set to air on January 31st. The only exception to this scheduling slot is the final episode, which will air on Wednesday February 2nd, following on directly from the previous two instalments.
Meanwhile, as fans of fellow BBC dramas Rules of the Game and Showtrial will no doubt already know, the BBC also makes many high-profile series available to watch in their entirety on BBC iPlayer. The Responder is no exception, so if you just can't wait to see what the final three episodes have in store, you can binge-watch your way through the series to your heart's content.
But if you're abroad when The Responder airs then sadly you won't be able to watch the show as you normally would at home, thanks to regional restrictions. Luckily there's an easy solution and you can use a VPN to continue watching this hit drama. This is a handy bit of software that changes your IP address so that you can access on-demand content or live TV just as if you were at home.
Our sister site, TechRadar, has tested all of the major VPN services and they rate ExpressVPN (opens in new tab) as the absolute best. They say, "It's compatible with all of your devices, supports most streaming services, and ranks among the fastest. You can even install it on devices like an Amazon Fire TV Stick, Apple TV, Xbox, and PlayStation. So for a one-stop-shop, you can't go wrong with Express."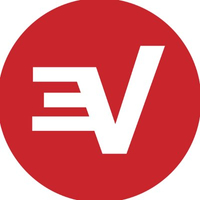 (opens in new tab)
ExpressVPN service | Get 49% off and 3 months FREE (opens in new tab)
Ranked among one of the fastest VPN providers, this risk-free service is also compatible with all of your devices. Enjoy access to almost any streaming service, and if you don't like it there's a 30-day money-back guarantee.
If you've never installed a VPN before, don't worry, it's quick and easy. Just follow these three steps:
Download and install the VPN following ExpressVPN's easy-to-follow instructions.
Once you've installed your VPN, open the app and select your server location as anywhere in the UK.
With your VPN installed and server location set to UK, you can now watch The Responder online.
Now you know where they've seen The Responder cast before, it seems you'll just have to be patient as ingrained grudges, emotional revelations and important issues will be explored in gripping style as the BBC drama continues..
Emma is a Senior Lifestyle Writer with six years of experience working in digital publishing. Her specialist areas including literature, the British Royal Family and knowing all there is to know about the latest TV shows on the BBC, ITV, Channel 4 and every streaming service out there. When she's not writing about the next unmissable show to add to your to-watch list or delving into royal protocol, you can find Emma cooking and watching yet more crime dramas.