Jonny Lee Miller to replace Gillian Anderson in The Crown—but where have you seen him before?
New casting alert!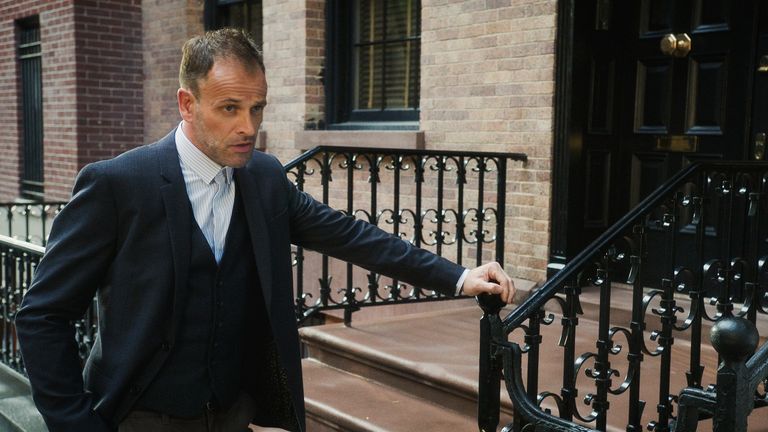 (Image credit: Getty)
Jonny Lee Miller has been confirmed as Gillian Anderson's replacement in The Crown—adding another piece to the everything we know about The Crown season 5 so far puzzle.
The show announced the news that Jonny will play John Major—the Prime Minister in parliament—for series five of the hit Netflix show via their official Instagram account.
And, given that season four saw Gillian Anderson—who recently revealed the secret behind her iconic 'Thatcher Face'—win Outstanding Performance by a Female Actor in a Drama Series at the SAG Awards for her performance as Margaret Thatcher, Johnny certainly has big shoes to fill.
Fans of The Crown flocked to congratulate Jonny on his new role, but many were left scratching their heads as to where they'd seen the handsome actor before.
Jonny, 45, is most famous for his role as heroin addict, Sick Boy, in hit 1996 film Trainspotting.
He reprised the role in 2017 for the Trainspotting sequel, T2, and has also starred in Elementary, Emma and Dexter.
He also enjoyed a brief marriage to Angelina Jolie— who is currently locked in a custody battle with Brad Pitt—back in 1996, but the pair separated 18 months later.
Jonny will join Imelda Staunton—who is the last actor to play the iconic role of Queen Elizabeth II, Jonathan Pryce—who will be taking on the role of Prince Philip and Elizabeth Debicki—who will take over as Princess Diana—on the set of the royal drama.
While The Crown has been a huge hit for Netflix (though not all of it is based on fact), season five will be the penultimate one of the franchise.
The news that there would be a sixth season came just months after Netflix had said that the show would end after series five.
---
More from Woman&Home:
Best mascaras to lengthen, define, and volumize your lashes
Best jeans for curvy women that are seriously flattering
Best bras to support, lift and shape your bust
---
"As we started to discuss the storylines for Series 5, it soon became clear that in order to do justice to the richness and complexity of the story we should go back to the original plan and do six seasons," said writer and creator Peter.
However, he has reiterated that the extra season won't mean that the storyline will come close to the present-day, just that the team can give the show the detail that it deserves.
"To be clear," added Peter, "Series 6 will not bring us any closer to present-day – it will simply enable us to cover the same period in greater detail."