Gilmore Girls star Milo Ventimiglia reveals who he thinks Rory should have ended up with
And it's not the character you think it is...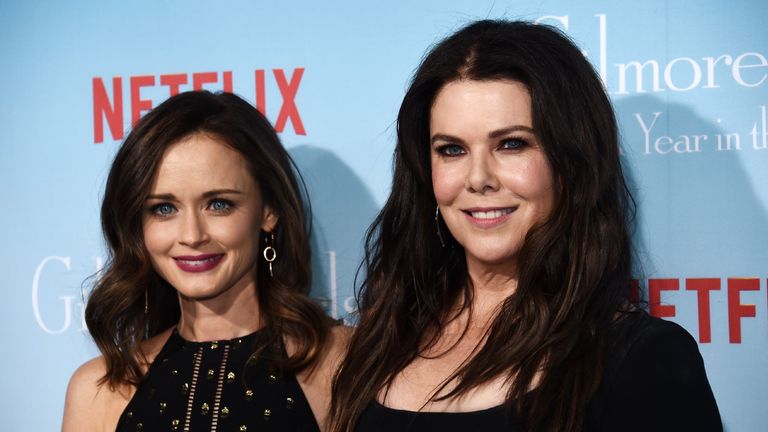 (Image credit: Amanda Edwards / Contributor / Getty Images)
Milo Ventimiglia, the star of This is Us and heartthrob from classic TV show Gilmore Girls, has revealed who he thinks Rory Gilmore should have ended up with - and a lot of fans are not impressed!
Gilmore Girls fans have always disagreed about who Rory should have ended up with. While some adored Rory's university boyfriend Logan (played by Matt Czuchry), other fans have desperately wanted Rory to get back together with Luke's bad boy nephew Jess (played by Milo Ventimiglia). And others have pined for Rory to end up with her high school first love, Dean (played by Jared Padalecki).
In an interview with Jimmy Fallon, Milo Ventimiglia revealed who he thinks Rory should have ended up with. The interview which took place over video call gave viewers a peek into Milo's home office in Los Angeles. Jimmy, an self professed Gilmore Girls fan, noticed a cardboard sign on the wall that said, "I Love Dean 4 Ever," and immediately questioned Milo about it.
Read more from woman&home:
• Best travel pillows for every kind of trip and sleeper
• Best scented candles for a gorgeous-smelling home
• Best Kindles for digital book lovers – we help you decide which one to buy
Milo revealed, "Jared and I are really good friends and I made the sign for some photograph that somebody was looking for online or something." He then broke fans' hearts as he continued to say, "after I made it I just said well let me hang onto this because this is cool."
Fans were shocked by the revelation that Milo is on Team Dean. One Gilmore Girls fan even announced, "I don't care how much he loves Dean or Jared, I'm team Jess for life." However, there was one former cast member who was very pleased.
Jared Padalecki - who played Dean in Gilmore Girls - took to Instagram to show his mutual affection for Milo's character. On Instagram, Jared posted an image of himself with a sign that said, "I love Jess 4 Ever." In his caption the Supernatural star described the sign as a "little bit of Gilmore Girls homeboy love!"
Milo saw this post and replied, "I fuckin love you bro." Fans went wild for this Gilmore Girls cast interaction and many commented with their delight on the post. One fan enthusiastically said, "AWWWWW YOU GUYS ARE SO CUTE!!!" Another simply said, "This just made my year!"